BY FESTUS OKOROMADU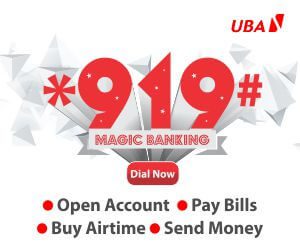 The Nigerian Electricity Regulatory Commission says the 11 electricity distribution companies operating in the country installed meters for only 171,107 electricity consumers in the first quarter of 2023.
The figure, NERC disclosed, represents an increase of 6,495 installations (+3.95 percent) compared to the 164,612 meters installed in 2022/Q4, adding that the new installations resulted in a 1.06 percentage increase in net end-user metering rate in the Nigerian Electricity Supply Industry between 2022/Q4 (42.25%) and 2023/Q1 (43.31 percent).
Further breakdown shows that 158,634 meters were installed under the Meter Assets Provider intervention while 9,931 meters were installed under the National Mass Metering Programme scheme.
This is contained in the NERC quarterly report for Q1, 2023 released at the weekend.
The Commission, however, expressed concerns over DisCos inability to improve on customers meter despite several government intervention programmes stressing that it has led to low billing efficiency and impact on the financial sustainability of the NESI.
"The Commission expects DisCos to utilise any of the five (5) meter financing mechanisms that have been provided in the 2021 Meter Asset Provider and National Mass Metering Regulations (NERC – R – 113 – 2021) to close their respective metering gaps," it said.
On protecting electricity consumers from exploitations, NERC said, "As a safeguard for customers against exploitation due to the lack of meters, the Commission has continued to issue monthly energy caps for all feeders in each DisCo. This sets the maximum amount of energy that may be billed to an unmetered customer for the respective month based on gross energy received by the DisCo and the consumption by metered customers."
While calling on the DisCos to be up and doing in the discharge of their duties to customers, NERC said, "DisCos have the responsibility of developing strategies to improve their billing efficiencies including reinforcing DisCos' infrastructure to reduce technical losses, improving consumer enumeration and customer service, improving metering systems, and implementing measures that will drive timely bill payments and the rolling out of initiatives to curb energy theft."
While accusing the DisCos for low level revenue and collection efficiency in the NESI, the report said, "Many customers continue to default in payment of their billed amounts due to a lack of willingness to pay and unsatisfactory DisCos services. This has led to mounting collection losses recorded by the DisCos. Collection efficiency of 70% for instance implies that for every N100.00 worth of energy billed to customers by DisCos, approximately N30.00 remained unrecovered from the billed customers."
Collection efficiency is the ratio of the proportion of the amount that has been collected from customers relative to the amount billed to them by the DisCos.
On revenues generated during the period, the report said, "The total revenue collected by all DisCos in 2023/Q1 was N247.09 billion out of N359.38 billion billed to customers. This translates to a collection efficiency of 68.75 percent. The DisCos cumulative collection efficiency reduced by 4.58 pp from 73.33 percent in 2022/Q4 to 68.75 percent in 2023/Q1. While the total collections increased by 1.41 percent (compared to N243.65 billion in 2022/Q4), the total energy billed increased by 8.15 percent (compared to N332.28 billion in 2022/Q4).
"The 2022/Q4 to 2023/Q1 decline in collection efficiency was largely driven by Ibadan, Yola, Kaduna, and Abuja whose collection efficiencies decreased by 15.50 pp, 10.20 pp, 8.49 pp and 5.29 pp respectively. Conversely, only Jos DisCo recorded improved collection efficiency of 4.48 pp.
"The overall decline in collection efficiency in 2023/Q1 could be attributed to the decline in metering electricity consumers. DisCos continue to implement various collection campaigns to improve remittance for post-paid customers."
The NERC recognised the significance of enhancing market remittances, adding that it is providing DisCos with revenue-boosting initiatives.