It'll breed unnecessary bureaucracy – Experts
We're ready to tackle revenue challenges – FG
There are mixed reactions over the intention of the Federal Government to integrate the activities of the Nigerian Maritime Administration and Safety Agencies, the Federal Inland Revenue Services and other revenue collecting agencies in Nigeria.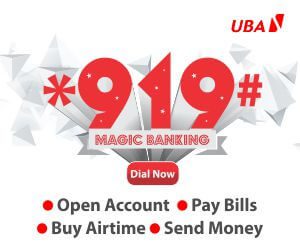 The Special Adviser to President Bola Tinubu on Revenue, Zach Adedeji, had disclosed on Monday during a live television interview that the country had a revenue problem but that through the integration of the revenue collecting agencies, the government will be able to increase the country's total annual revenue, which is currently below N15 trillion.
Speaking further on the revenue challenge of the country and the preparedness of President Tinubu's administration to tackle it, the Special Adviser on revenue assured Nigerians that the president was willing to tackle the challenge through fiscal discipline and harmonisation of revenue channels using technology to view all government revenue-collecting agencies in real time.
"The law is very clear as to how to collect revenue. In Section 162 of the Nigerian Constitution, it is clearly stated that there shall be an account called the Federation Account, and all government revenue must be put into that account.
"When we talk about harmonisation, we are just saying integration of all collecting agencies, so that on one platform, we can know what is happening in NIMASA, NPA, NCC, Customs, Federal Inland Revenue (Service)…We will make use of technology to know everything going on in real time," Adedeji said.
He insisted that the harmonisation or integration exercise of the Federal Government doesn't mean that he was going to collapse revenue-generating bodies like the Nigerian National Petroleum Company Limited, the Federal Inland Revenue Service, the Nigerian Maritime Administration and Safety Agency, and the Nigeria Customs Service.
Rather, he said the harmonisation or integration of the current administration "means that the government is going to use technology to integrate all revenue-collecting agencies to monitor revenue in real-time and remove any form of government within government.
"We are not collapsing. NNPC will be NNPC because it is limited, Federal Inland Revenue (Service) will be but the collection of all revenue will be technologically driven by data…Why there seems to be government within government is because of the law because there is no real law that specify what they should do," he explained.
A professor of economics, Ndubisi Nwokoma, said the merger of the three agencies would be too cumbersome, noting that it would breed unnecessary bureaucracy.
He said, "To bring in such mega organisations into one, you are going to create bottlenecks. To me, that is not a good idea. It is just to strengthen them as they function, focusing on different aspects of revenue generation. But to have one mega organisation may be counter-productive."
On the foreign exchange policy, Nwokoma, who is the director, Centre for Economic Policy Analysis and Research, University of Lagos, recalled that there were multiple rates under Charles Soludo and Sanusi Lamido Sanusi as CBN governors but with very narrow margins.
"The problems are not necessarily about policies. Policies have always been there, they have been working. It is only under Buhari that the whole thing went haywire and it is simple. It was because of political interference. We can look at the template under Soludo and under Sanusi and then adopt it.
"So, this idea of bringing something from the moon, we can't reinvent the wheel. Go back to what has worked in the past and adopt it," he said.
On the employment target, the university don said the target was not feasible, advising the government to address some of the factors that create jobs.
"Have we been able to address the issue of security? Have we been able to address infrastructure? Have we been able to address the issue of multiple taxation? You need to look at growth-inducing factors because when there is growth, when there is production, jobs are created.
"We have the manufacturers always crying, and clearing up their goods is a problem. There are multiple agencies trying to clear goods. It costs more to clear your goods from the port than to bring your goods from China to Nigeria. You find out that there are many factors that need to be addressed. They talked about 50m jobs, did Buhari not make the same promise about 3m jobs, was that achieved?
"Furthermore, the outlook remains fragile given Nigeria's high population growth rate and declining gross domestic product per capita.
"There is an urgent need to implement high-impact initiatives to grow the economy at a GDP average growth rate of 7 per cent per annum in order to achieve a $1trillion GDP in the next eight years."

The immediate past president of the Chartered Institute of Taxation of Nigeria, Adesina Adedayo, said the merger of the three agencies may be a wise decision, but Nigeria doesn't have the structure on ground.
"The truth of the matter is that if you are talking about cost of governance, duplication of duties, you would want to have a directional flow about your revenue sources. In other developed countries, when you look at what is happening at the customs level, when people import equipment, it goes into companies, there should be a way to control that.
"You have the Ghana Revenue Service for instance, who are technically in charge of what is happening at customs and revenue level. You need to start looking at getting the maximum value effect for our revenue flow. So from that perspective, it is a good decision to have these mergers. But the second level to it is the fact that do we have structure to ensure that they will not be working at cross-purposes?" he said.
He said if such a merger would be carried out, it must be done effectively, adding that the integration must be done in a way that there would be no inferior or superior parties.
On manufacturing, Adedayo further said Nigeria should look at their comparative advantage and invest in those areas to create jobs.
On job targets, he said there should be a well-defined data of the type of jobs to be created. "When you are talking about 50m jobs, is it a graduate-related job or those in the lower ranks? There must be logic to the flow," he said.
An economic analyst, Babatunde Adeniji, said the idea of the merger of the agencies "has a lot of merit, given the bloated nature of many government agencies with the need to make government more nimble and efficient."
He said more jobs could be created if there was political will on the part of the government.
A former Director General/Chief Executive Officer of Nigerian Maritime Administration and Safety Agency, Ade Dosunmu, had said the Presidential Policy Advisory Group classification of NIMASA as a revenue generating agency and its proposed merger with Customs and FIRS was a very serious misconception and dangerous for the future of shipping and the maritime industry in the country.
Dosunmu, who is a representative of Nigeria on the Council of International Maritime Organisation, said it was wrong for the Advisory group to erroneously classify NIMASA as a revenue generating agency, warning that the proposed merger will be counterproductive with huge negative implications for Nigeria in the global shipping community.
He said Nigeria's waters may be considered no longer safe for international shipping, which can affect the volume of maritime trade and eventually lead to drop in revenue.
Dosunmu, who was a former Assistant General Manager at Nigerian Ports Authority, added that the country's waters could become a destination for rickety ships, thereby becoming a dumping ground for shipwrecks and derelicts.
He said that currently, Nigeria is the leading maritime nation in West and Central Africa in terms of ship traffic and cargo, adding that the feat was not achieved in a day, but as a result of the cumulative effect of the reforms successive administrations introduced to strengthen the capacity of NIMASA as a maritime safety administration for the country.
Dosunmu explained that NIMASA was created in 2007 following the merger of the National Maritime Authority (NMA) and the Joint Maritime Labour Industrial Council (JOMALIC), deriving its powers from Merchant Shipping Act 2007, NIMASA Act 2007 and Coastal and Inland Shipping (cabotage) Act, 2003.
According to him, the enabling Acts give NIMASA statutory powers as specified by international conventions and protocols for the enthronement of global best practices in ensuring safety of navigation and prevention/control of marine pollution in the shipping industry as regulated by IMO, in which Nigeria is a contracting member state.
He added that the agency is also responsible for the development of indigenous shipping capacity and that NIMASA has counterparts in 167 maritime nations responsible for ensuring safer shipping and cleaner oceans through the instrumentality of the technical mandate it performs via port states and flag state inspections, search and rescue, maritime capacity building and maritime security by ensuring the nation's waters are safe from piracy and sea robbers.