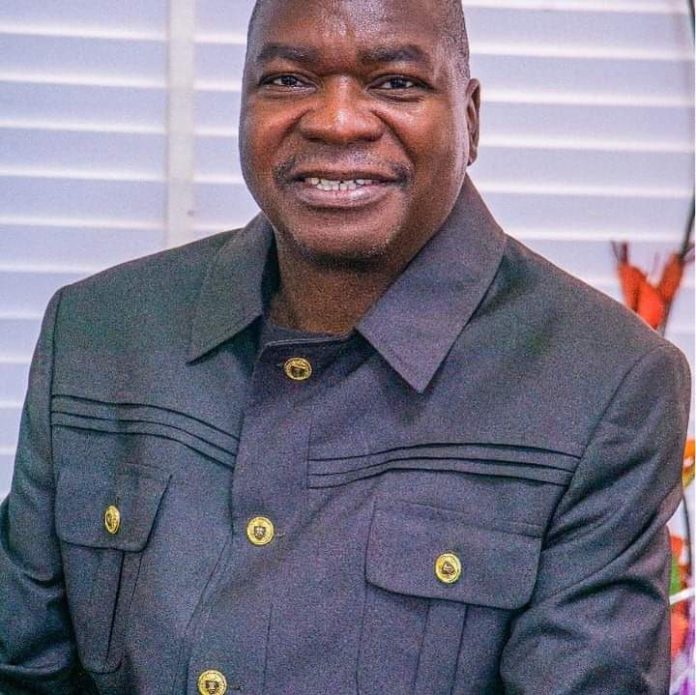 Solomon Kumangar is the Director General, Media and Communications, to Governor Ahmadu Umaru Fintiri of Adamawa State. In this interview with MAYOWA SAMUEL before the February 25, 2023 Presidential and National Assembly elections, he argued that the division and disunity in the All Progressives Congress in the state would favour his boss. He also spoke on other issues in the state. Excerpts: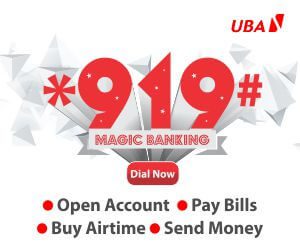 Governor Fintiri is the gubernatorial candidate of the People's Democratic Party in Adamawa State. The APC in your state has been having issues with its governorship candidate, Aishatu Dahiru Binani. Do you think the confusion in the APC will translate to victory for Governor Fintiri?
I can tell you that the APC as a party in Adamawa State is completely non-existent. Remember that even after their primaries, there was a court judgment that nullified the primaries and said APC had no candidate. They had to go to the Court of Appeal where the judgment was overturned and the present candidate, who is now claiming to be the candidate, was given the go ahead to campaign.
However, what is happening in that party is peace in the graveyard. Even recently, we saw papers flying that the candidate has been suspended right from her ward. If you think that singular act is of no consequence, remember quickly that it was at Adams Oshiomhole's ward that he was suspended, and it stood.
It was from Uche Secondus' ward that he was suspended and everything stood. Eventually, whether you like it or not, these are things you can't sweep under the carpet. I don't see anywhere in which the back and forth about the suspension of the candidate and the general division and disunity in the party will give them any advantage. So, their infighting will favour Governor Fintiri. The governor has over-performed even beyond the expectations of the people.
"I DON'T SEE ANYWHERE IN WHICH THE BACK AND FORTH ABOUT THE SUSPENSION OF THE CANDIDATE AND THE GENERAL DIVISION AND DISUNITY IN THE PARTY WILL GIVE THEM ANY ADVANTAGE. SO, THEIR INFIGHTING WILL FAVOUR GOVERNOR FINTIRI"
How do you confront such an individual? How do you confront such a candidate? We're not even talking about incumbency. This is a governor that went out and campaigned ward to ward, in spite of the fact that he is the incumbent governor.
He never thought about incumbency but the major highlight from the campaign is that if the governor has not been able to perform as much as he has done, he wouldn't have been accepted or welcomed in all these wards, it would've been a different story. But in their case, most of the campaigns they did were at night, so that nobody can determine what kind of crowd they're pulling.
Even in her own local government which should be her primary constituency, she campaigned at night. That's to tell you the entire story, the narrative is that these people already know they're losers but as for the issue of the advantage of my governor, he'll definitely be reelected by the people of Adamawa State.
Politics aside, how do you see a woman becoming a governorship candidate of a ruling party?
How did people in the north, especially in your state, see that kind of feat? Her emergence is not a serious achievement. You all know the kinds of corrupt delegates that we had at the primaries both in the PDP and APC.
We also heard about dollarized primaries. How many were the delegates? I think she emerged with about three hundred and something.
The entire delegates they had were about 800 and 1,000 at most. These are people you can just buy off the counter, and that's what they did. While the other  candidates who lost to her went to court because it was heavily dollarized and monetized.
The entire population of 226 wards in Adamawa State and about 4,000 or so units is not the people you can buy off the counter. Besides, with this cashless policy, how do you do it? So, it's not going to be a tea party, it's going to be very difficult, it will be akin to a camel passing through the eye of the needle. We're not looking at her as a woman; we're looking at her as the candidate of the opposition now in the state.
We're not considering the issue of her being a female because that will be gender insensitive. We're looking at her as a politician who has come of age and wants to try her hands with the governorship, therefore my governor is approaching it strictly as someone who is from the opposition and is contesting against him. Let's throw our cards on the table. We're not looking at her as female; she is a candidate, for whatever it's worth.
The APC suspended the North East national Vice Chairman, Mustapha Salihu, for six months over alleged antiparty activity, for allegedly associating with your principal, the governor. Two others were also suspended. How do you react to his suspension because he was associating with your governor?
No, it wasn't because he was associating with the governor. What's happening now is symptomatic of the confusion and total lack of cohesion that's happening within that party.
The party has never been united in the first place. Right from the elections in 2019, they've never been united, they've never spoken as one. Everybody in that party is to your tents oh Israel.
Everybody wants to grab his share and move on. Whatever they're doing is not in the interest of the public. Therefore, count my governor out of their moves. My governor can't take panadol for their headache, they know where the belly is aching them and they know what to do to make sure they heal themselves and get united.

I can't be the one to prescribe for them what to do. I may even say that it's already too late. This confusion will continue up till this election is won and lost, and I tell you that the possibility of them being united is a mirage really, I don't see it. Like the governor stated, their party here in Adamawa State is dead and buried, we're only waiting to perform their funeral at the elections.

You're confident that the governor will win the polls but do you have the same conviction about the victory of your party's other candidates who are also vying for seats at the Senate, House of Reps and State House of Assembly?
All our candidates from top down and down up will be elected. They're strong and formidable. I tell you, the PDP in Adamawa State will sweep the polls, not only because we have a prospect of having a president coming from this state and if you have a president, you have the National Assembly members, all of them, you can imagine what will happen.
If the combined forces of the sitting president and the combined forces of the governor in the same party are from Adamawa State, the advantage will be stupendous because of what this governor has already done. What will happen now to cap it all with a humongous success is by electing our son and all the PDP candidates to represent us and I'm sure the golden age for Adamawa will be from 2023 upwards.

EDITOR'S NOTE: (The Independent National Electoral Commission has declared that the People's Democratic Party won Saturday's presidential election and nine National Assembly seats in Adamawa State. Mohammed Mele, the state returning officer, announced this at the end of results collated from the 21 local government areas of the state on Monday. Mele, a professor, said PDP's Atiku Abubakar scored 417,611 votes to beat his closest contender, Bola Tinubu of All Progressives Congress, who polled 182,881 votes. According to him, Peter Obi of the Labour Party also netted 105,648 votes, while Rabiu Kwankwaso of the New Nigeria People's Party scored 8,006 votes. Mele said that two of the three senatorial zones in the state were won by PDP, with one clinched by the APC. He said that Adamawa Central and Southern senatorial districts went to the PDP, while APC retained its grip on the northern senatorial zone. The returning officer added that seven of the eight Federal Constituencies were also won by the PDP, while APC got one seat.)