The Nigerian Petroleum Development Company has assured Nigerians that a total of 855 million standard cubic feet of gas is expected to be added to the domestic gas supply in the next few months.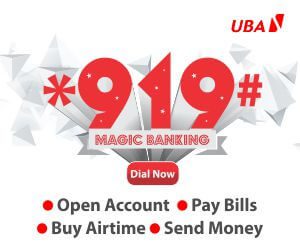 In the submission made by the Nigerian National Petroleum Corporation in Kano at a meeting chaired by the Minister of Power, Works and Housing, Mr Babatunde Fashola, NNPC stated that about 70 per cent of the gas would be sent to power plants across the country for use in generation of power.
According to NNPC, it is estimated that the increase in gas supply to power plants would increase generation capacity by approximately 2,000 megawatts by the middle of 2017.
Stakeholders at the meeting also resolved to persuade oil and gas producers to explore better ways of re-injection to boost oil production by using water instead of gas, in order to increase the amount of gas available for domestic consumption.
In the seven point communiqué issued after the meeting, which also had the Minister of State in the Ministry of Power, Works and Housing, Hon. Mustapha Baba Shehuri in attendance, Transmission Company of Nigeria  also reported the completion of 20 projects since the last meeting.
It listed the projects to include those in Gwagwalada, Kaduna, Afam, Apo, Lekki and Omotosho, Ondo State.
TCN disclosed that the completion of the projects should improve distribution in Abuja and Lagos, adding that the continuing efforts to improve electricity transmission to be reported at subsequent meetings.
The transmission company also made a commitment to restore power to Maiduguri, Borno State's capital next month after a long period of outage.
In furtherance of aggressive metering plans, the meeting commended Kano DisCo for the launch of 68,000 out of its 100,000 meter roll out plan for 2016 while all DisCos agreed to use all available media including social media to let the public know the work being done on the roll out.
The stakeholders also recognised the need for DisCos to reinvigorate their efforts to replace obsolete transformers and deploy new ones as necessary.
On the part of the Discos, they agreed to discharge their responsibility in providing transformers where required "so that communities are not required to provide transformers at their own expense in order to get the service they are prepared to pay for."