A university don, Prof. Julius Iyasele, has commended the Federal Government on the proposed one-year training programme for university graduates aimed at addressing skills-gap in the country.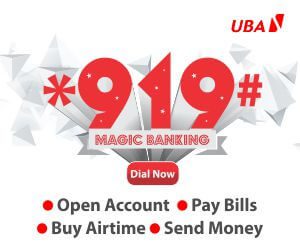 Iyasele said that such a development was long-overdue, adding that the retraining programme would make the university graduates independent.
The university don spoke against the backdrop of a recent proposal put forward by the Minister of State for Education, Prof. Anthony Anwukah, at the recently concluded Retreat for Governing Councils of Nigerian Federal Universities, organised by the National Universities Commission.
The minister had said that the nation's universities had been producing graduates that did not fit the needs of the industries.
But Iyasele argued that with such a programme for retraining graduates many of them would become employers of labour, rather than being job-seekers.
He said, "The idea of retraining is good, just that it depends on the strength and capacity of individuals to learn within a short time. In fact, some of us have argued in the past that the National Youth Service Corps scheme should be that one year. It should be tailored towards achieving this goal.
"The curriculum for universities should be made more functional by ensuring that what is taught adds value to society. That is, migrating from the normal classical state of learning to a more productive learning pattern. So, if the government takes this seriously, graduates in Nigeria will become entrepreneurs.
"It is not too much to have our graduates pass through this stage again, even though some may have passed through it while in the university. I taught that to a Master of Science class in Chemistry. I do not expect an M.Sc student to go cap-in-hand, begging his/ her parents or guardians for funds to go through school.  There are things you can do in Chemistry that can sustain you in school as a student."
Iyasele further said that the government should not just stop at providing funds for the universities, stressing that they should be mandated to produce results in specific areas.
He said, "For instance, there is no reason why Nigerians should eat white sugar. In other climes, what people eat now is brown sugar and it does not cost much for you to cut sugarcane, press it, evaporate it and get brown sugar.
"If the government is prepared to provide funds and trainers, this and other similar skills can be passed on to a large number of people. The government that provides funds for universities should give them marching orders to produce results in specific projects.
"We have challenges about energy and electricity. Is the government mandating the departments of Electrical and Electronics Engineering to provide a design for generating electricity for this country? No. You just set up universities and allow them to run as they like; I do not believe in that. Sometimes, some of the funds provided for projects, our people convert them to other uses and instead of field-based research; you have armchair researchers. You do not spend money without having a say on what the money should be spent on. So, these are some of the shortcomings. Research grants should be tied to specific projects and ideas that are generated by researchers."