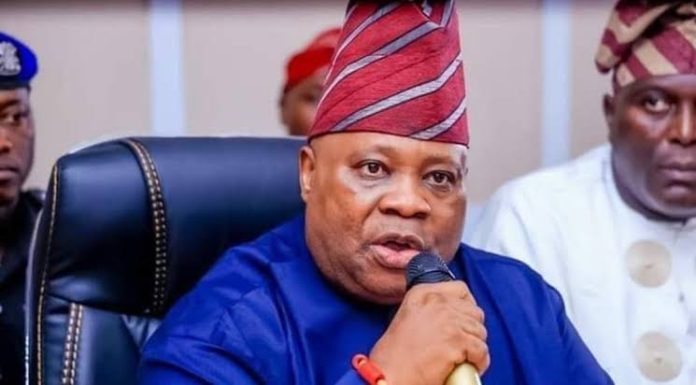 BY TIMOTHY AGBOR, OSOGBO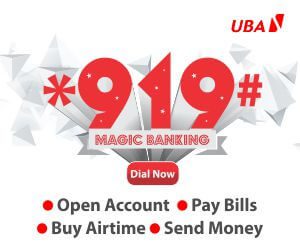 The Osun State Government has chided Muslim Rights Organisation for its allegations against the state governor, Ademola Adeleke over the appointments of commissioners.
The government said the organisation failed in its bid to foment religious crisis in the state, affirming that Governor Adeleke's appointments of commissioners and permanent secretaries were based on merit and competency.
In a statement issued on Tuesday, the state government noted that ever since assuming office, Governor Adeleke has premised his governance's decisions on competency and commitment to state duty of appointees in his avowed commitment to deliver on good governance and correct inherited ills from previous governments.
"His first appointees occupying commanding heights of the government were appointed not by religion but merit, competency and conformation with his style of leadership.
"The same principle of meritocracy which produced the nominated commissioners was applied in the appointments of permanent secretaries who are accounting officers of the ministries. This policy of equity, fairness and competency also guided the many landmark decisions of Mr. Governor.
"With just eight months in office, the Governor has formed the habit of scouting for the best among indigenes that can support the concerted efforts to rescue the state from the many challenges of under-development, infrastructural deficit and poverty.
"It should also be put on record that the Governor's approach has paid off with superlative delivery and performance which is highly appreciated by Osun indigenes at home and abroad," the statement issued by Adeleke's spokesperson, Olawale Rasheed read.
The government added, "It must therefore be noted that no agent of destabilization with mere nuisance value masquerading as a religious body can deploy religion as a partisan tool to divide and distract a government that is busy with correcting ills of the recent past.
"Osun state is a highly enlightened society with deep records of religious harmony and close understanding of the Governor as a cosmopolitan leader who has never and will never pander to religious bigotry, ethnic partisanship and unmeritorious decision making.
"MURIC should look elsewhere for its merchandise of extremism and division. Religious leaders in Osun understand and support their Governor with prayers which uphold him every second."
For the spokesman of the World Bishops' Council, Africa, Bishop Seun Adeoye, Professor Ishaq Akintola was clandestinely making move to cause religious mayhem in the state when the MURIC director accused Adeleke of being a secret agent of Christian Association of Nigeria over the governor's appointments.
Adeoye, in a statement in Osogbo, said, "For the mere facts that Christians had in the past ignored series of inciting statements issued by Akintola against their faith should not be seen as cowardice but rather as a way of keeping away from a man whose hiding intention has always been to cause religious crisis in the country.
"There is nothing wrong if Akintola was asking for fairness for Muslims from Governor Adeleke as according to him '7 of his commissioners-nominee are Muslims while 17 are Christians' but this man surreptitiously hid in his statement that can cause chaos between peace loving Christians and Muslims in the state.
"Akintola knew what he was doing when he said Governor Adeleke is a secret agent of the Christian Association of Nigeria and that what the Governor did by the commissioners-nominee was a wanton blockage of Muslims to over-pampered and over-fed Christians in Osun State.
"This is a call to violence against the Christians in the state. Unfortunately, this Akintola, an indigene of the state was dumb when Governor Adeleke, a Muslim himself announced his first three key appointments six months ago.
"These three men are all Muslims and they included the Secretary to the State Government (SSG), the Chief of Staff (COS) and the Governor's spokesman."
The cleric, who is the General Overseer of Sufficient Grace International Christian Church and the Lead Bishop of Worldwide Anglican Church, Nigeria urged Akintola to tread softly and give peace a chance not only in Osun but in Nigeria.

According to him, "I am not in a position to defend Governor Adeleke's political appointments. I am not a politician. And I wish to say that it is not a bad idea to speak out against marginalisation.
"But for Akintola to cause mayhem between Christians and Muslims who have been living harmoniously together because of political appointments will not be tolerated.
"Before MURIC Executive Director puts pen in his paper and signs any statement again, he needs to think of its consequences," he added.