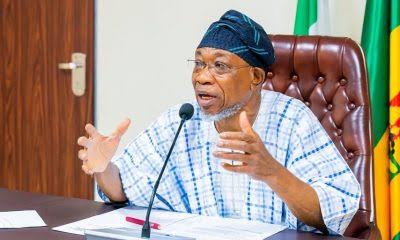 The Osun State chapter of the All Progressives Congress has urged its members not to relate with the newly formed Omoluabi Caucus, a group formed recently by the ex-governor, Rauf Aregbesola.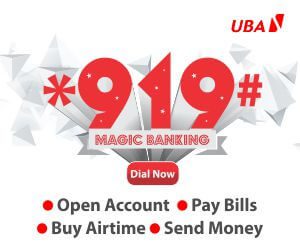 Aregbesola at the launch of the Omoluabi Caucus in Ilesa on Tuesday, described it as an association of like minds with progressive ideals.
But reacting to the launch in a statement on Wednesday, Osun APC chairman, Tajudeen Lawal, said members of the party should be wary of the antics of the leader of the group and keep the group at an arm's length.
Lawal urged the immediate-past Minister of Interior to let the APC breathe and take a deserving reset in order to be in tune with the political reality of the moment.
The statement reads, "Sequel to the launch of a political group, Omoluabi Progressives, by the immediate-past Minister of Interior, Mr. Rauf Aregbesola, in Ilesa, Osun State, the state chapter of the party has enjoined the members and supporters of the party in the state to be wary of the antics of the leader of the group, Mr. Aregbesola, and keep the group at an arm's length because of its diabolical intention and motive.
"Is it because Aregbesola has lost at the federal level, Lagos and Osun states that he has resorted to lightening the gullible ones with pap in Osun State? Aregbesola should know that the Osun State APC of today is intact unlike those inglorious years when he was dictating the pace as the governor, the state party chairman and the Speaker of the state House of Assembly.
"It should be known to Aregbesola that the Osun politics of the APC extraction of today is far better than what it used to be when he would be the sole contributor at party meetings. Is it not surprising that Aregbesola has turned himself to an instrument of the opposition by his actions and inactions?
"What informed the formation of a group by Aregbesola now when there is no election around the corner? It is disheartening and disgusting that Aregbesola could stoop so low to have relegated himself to a sectional APC leader in Ilesa."
But responding, ex Osun APC state chairman, Lowo Adebiyi, said individuals have the right to belong to any association.
Adebiyi, who said the Osun APC chairman only expressed a personal opinion, urged members of the party, interested in joining the group to first study the charter of Omoluabi Caucus.
"That's the chairman's personal view. You can't stop anybody from joining any caucus. APC members are free to join any caucus if they see it as the reality and the way forward for them.
"What have they done with the party all this while? What programme do they have for the party? We have alternative for the members of the party inn terms of activities and programme.
"So, people are free to join us. They should check out charter for the objectives of the caucus."