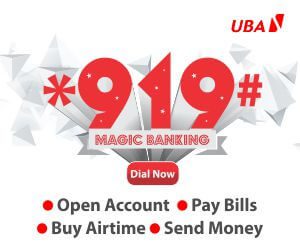 BY TIMOTHY AGBOR, OSOGBO
The Bishop of the Osogbo Catholic Diocese, Most Rev John Oyejola has called on Nigerians to ensure they collect their Permanent Voters Cards ahead of the governorship poll in Osun State and the 2023 general elections.
Oyejola, while addressing the congregants at St Lawrence Catholic Church, Osogbo, warned Nigerians against selling their PVC adding that "whoever sells his or her PVC has committed a grave sin."
For the cleric, the only way through which citizens who are not pleased with the current happenings across the country can express themselves is to actively participate in the electoral process by voting out who they feel are not doing well and vote in those they know can change the narratives.
He said it was wrong for people who have attained voting age to sit at home when elections are being conducted adding that there was no justification for their complaints and displeasure if they don't get their PVCs ready to exercise their franchise.
Oyejola said, "I want you (congregants) all to continue to proclaim Christ and live the faith. Elections are fast approaching, I want you all to go and get your PVCs ready. You must vote. It's a must.
"Please, don't sell your voter's cards because if you do, you have committed a grave sin. If you are not pleased with Nigeria's condition, go and vote during elections."