…as Taraba govt abandons medical bills
Adamawa Governor wades in
God revealed the crash to me – Aircraft manager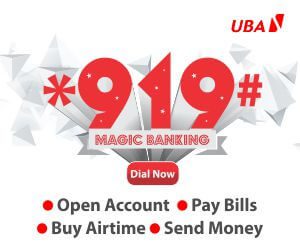 Nick Dugba
There are strong indications that a former Governor of Taraba State, Danbaba Danfulani Suntai, may have been left to take care of his ailing health alone by Taraba, his home-state.
The infirm ex-governor is currently in the United States for further medical treatment, but may be stranded due to the lack of funds to continue his rehabilitation, The Point has learnt.
Suntai has been in and out of hospitals since the crash of a Cessna aircraft he piloted on October 25, 2012, which had some of his aides on board. Suntai, a pharmacist, also trained as a pilot at the Nigerian College of Aviation Technology, Zaria, Kaduna. His ailment has, however, triggered political disputes in Adamawa, with top politicians accused of benefitting from his unfortunate condition.
According to a very reliable source, who confided in our correspondent, a personal physician to the former governor confirmed that the funding of Suntai's treatment, which used to come from the Taraba State Government had ceased, implying that the ailing governor might have been left to his fate.
The source, who was a close aide to the former governor, however, said that the seeming reluctance of the present administration under Darius Ishaku to continue funding his medical trip might not be unconnected with the financial difficulties facing the state. He added that the state government was still contending with the issue of salary arrears, which could have prevented it from being able to shoulder this responsibility like in the past.
Besides, the recent order of the election petition tribunal, which declared Mrs. Aisha Alhassan of the rival All Progressives Congress as the duly elected governor of the state may have sealed the hope of Suntai getting unrestrained financial support.
A top source close to the government circles told our correspondent that the governor, "whom we know very well, will now be more obsessed with his legal battles at the appellate courts, as against bothering about Suntai."
OPPORTUNISTS
Two of Suntai's close aides regretted that some politicians were benefiting from the former governor's health condition, resorting to all sorts of tactics to extort money. It was gathered that funds running into several millions of naira had been disbursed to people, who claimed to be medics in search of a solution to his health issue.
But since the new administration in Taraba State reportedly freed the Suntai 'leeches', those who had allegedly seen the ailing exgovernor as a cash cow had shifted attention to nearby Adamawa State, urging the state "to
For the concluding part of this story and others, grab your copy of The Point from your nearest vendor