BY TIMOTHY AGBOR, OSOGBO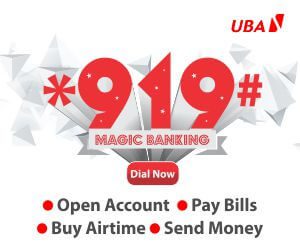 A middle-aged commercial mini bus driver in Osogbo, capital of Osun State, has died after he reportedly experienced sudden epilepsy seizures while driving within the capital city.
The victim was found dead inside his blue colour mini-bus, popularly called Korope, on Sunday, in front of the Osun State Government House, Oke-Fia area, Osogbo.
Some passersby around the area were said to have discovered the driver dead while lying on the front seat of the vehicle with foams in his mouth and on the seat.
The Point gathered that the driver, whose name was yet to be ascertained, struggled to park beside the road, before he foamed to death on his seat.
A team of the Western Nigeria Security Network codenamed Operation Amotekun, while on patrol in Osogbo around 9:00am, saw the crowd that gathered around the victim before the attention of the State Police Criminal Investigation Department was called to the scene.
The Police were said to have cleaned the deceased up and evacuated his remains to the morgue of Osun State University Teaching Hospital, Osogbo.
Confirming the incident to The Point on the telephone, the Public Relations Officer of the Osun State Police Command, Yemisi Opalola, explained that the driver might have developed sudden seizures from epilepsy while he was behind the wheels within the metropolis.
Opalola said family members of the deceased had approached the police and revealed that the victim had been battling with epilepsy and that they had been treating it but to no avail.
She said, "We found the man lying on passenger seat beside the driver's seat. He might have stretched himself on the seat during the sudden seizures. We found foams in his mouth and on the seat which means that he might have foamed severally with no one to assist.
"The family members came to our command and said he had been battling epilepsy and that they had been finding solutions to it till the incident happened. They have accepted the death as the will of God and moved on."
According to the PPRO, the remains of the driver had been deposited at the UNIOSUN mortuary.