Operatives of the Department of State Security on Thursday stormed the Ikoyi residence offormer Minister of State for Defence, Senator Musiliu Obanikoro and picked up his wife, Alhaja Moroofat Omolola. The house was later ransacked for several hours.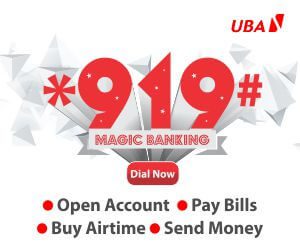 Sources confirmed that the DSS men were at Obanikoro's residence to search for possible evidence that could help in their ongoing investigation of the former minister, but later arrest his wife for an undisclosed reason.
It was gathered that Mrs. Obanikoro, who was been kept in DSS custody at the Lagos officealong CMD Road, Shangisha, was later moved to the Lagos office of the Economic and Financial Crimes Commission, where she was later released.
The Point's efforts to reach the former defence minister, was not successful, as calls made to his phones were not answered.
Meanwhile, a close family friend confirmed the development, saying that the family was shocked with the arrest of Obanikoro's wife.
"We know the EFCC was on the matter and had been there at their home some weeks ago, although without any warrant. But we cannot understand the involvement of the DSS. They were in the house earlier today, and after hours of searching everywhere without laying their hands on anything, they insisted that the woman must come with them.
"Here is a woman, who has been managing high blood pressure and heart-related disease for many years, in their custody. What is the business of the woman in this matter and why are our security men acting this way? This country is going down and it is sad," he said.