When I was briefed on Tuesday afternoon by a friend that filmmaker, Seun Egbegbe, was seriously beaten for stealing iPhones, I did not take it seriously.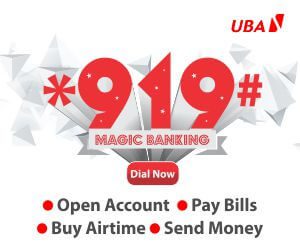 Even when he showed me images of the battered Egbegbe, I still told him they could have been taken at a movie location. He could not argue with me too, as we both concluded that a man of his calibre cannot be found in such a mess.
But when the incidence was later confirmed by the Public Relations Officer of Lagos State Police Command, SP Dolapo Badmos, it dawned on me that it was real. Though I had heard different accounts of what happened, it would be safe to go with the PRO's. If everyone goes wrong, the police could hardly go wrong on this.
The PRO said, "Yes, the command received the report. There are accusations and denials. The shop owner alleged that the said Seun came to his shop to buy phones. In the process, he wanted to bolt away in a vehicle while Seun said he wanted to pick money from his vehicle to balance the payment based on agreement with the sales boy. But while he entered the vehicle, the sales boy screamed for help. He was then attacked and beaten by some people around the vicinity.
However, the Command, through its operatives at area F, is investigating the matter to unravel the truth. The outcome will be made open." Even if he is later found not guilty, the damage is already done.
With the help of social media, the news had circulated like wildfire and almost everyone had given their judgment. The popular Yoruba movie producer was treated like a petty thief; he was beaten mercilessly.
But for the intervention of the police, things could have been worse for him. Just like a 'boy' who was lynched last week, he could have been lynched as well by the angry mob. It could have been an ugly end for him.
Worthy to mention is that since the incident happened, people had come out publicly to say he was not new in the act. A close source to Aimakhu told me that the actress knew the man was not clean and she was once threatened when she wanted to expose his filthiness.
Also, a certain Olufunmi, on Instagram, seems to know more about him. She stated, "If this same police hadn't released him to roam the street in April 2009, it would not get to this!
Was he supposed to come back to the same computer village where he was caught years back? Na so God day catch person! Na here I go dey, dey watch everything. Thank God for social media." Though a few people still believe he was blackmailed or the theft story was untrue, simply because he is too big to commit such crime, more indications and eye witnesses had suggested otherwise.
More concerned people have even said that the only reason someone like Egbegbe would go to the computer village to commit such atrocity is only if he is cursed. At this point, no matter the outcome of police investigation, this is a big mess and things will never remain the same again for him.
Even if the police later exonerate him, the street would not exonerate him. And the implication is that no one, except God, would believe that he had made all his wealth from filmmaking alone.