Football pundits and followers are to enjoy the best soccer artistry this weekend, as Nigerian players file out against one another in the English Premier League with their respective clubs to fight for maximum points.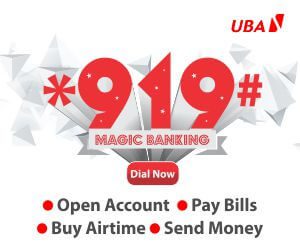 Rave of the moment, Kelechi Iheanacho, is expected to lead the assault when Manchester City play host to Victor Moses' star-studded Chelsea. The match is presumed to be the star match of tomorrow's EPL ties with other interesting duels involving Nigerian national team players.
Man City, with Cote d'Ivoire's Yaya Toure still at his best and other prominent stars, are in top shape to rattle any team, and capable of causing havoc in their opponents' defence during the match. City manager, Pep Guardiola, has been working tirelessly to tame the best side from Stam- ford Bridge, who are presently on fire, banging in goals at every available opportunity in the EPL at the moment.
Chelsea is blessed with Nigerian forward, Victor Moses, the wonderful player with mighty heart of scoring back-breaking goals when the chips are down. He did that for his fatherland at Uyo, Akwa Ibom, against the dreaded Algeria in the FIFA World Cup qualifier when Nigeria won 3-1 and for his club last weekend against Tottenham Hotspurs.
The Antonio Conte boys are posed to reenact the winning magic tomorrow, few miles away from home to make good their pre-season pledge. Chelsea is leading the table with 31 points after 13 games while Man City is closely f o l l o w i n g with 30 points in third position. Guardiola started the c a m p a i g n well at M a n c h e s t e r City – no losses in the first 1 0 g a m e s – and e v- erybody was waxing lyrical about a true football revolution in England.
But then he became mired in defensive problems, qith players continually passing back to the goalkeeper, and on top of that, he had to deal with injuries and players dipping in and out of form.
It happened to such an extent that he has had to ask Yaya Toure to help him out just weeks, after exchanging sharp words with the Ivorian's agent. That row led to Guardiola openly declaring that Toure would not play for City again, until he apologised for his representative's statements and it all got unseemly.
Then look at the inclusivity Conte has shown at Chelsea, where Moses' reintroduction is one of the stories of the season. What that shows is he understands the real politics of football.
At the same time, Victor Anichebe, whose wonderful strike, has remained a source of joy for Sunderland is another Nigerian on parade, as well as Ahmed Musa of Leicester City. Anichebe and Jermain Defoe proved ultraeffective against Bournemouth and Hull and Moyes must seek a repeat at the Stadium of Light. Odion Ighalo may have to impress Watford manager to feature against West Brom Albion when they meet tomorrow.