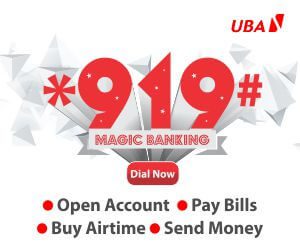 BY AGNES NWORIE, ABAKALIKI
The world abounds with series of wonders. The wonder in Amasiri community, Afikpo North Local Government Area of Ebonyi State, leaves one with a bewildering nightmare that torments the mind.
At Amasiri, the culture of throwing women who die during pregnancy into the 'evil forest' resonates dominantly.
The head of the community, Ezeogo Onyia-Idam Bassey, said the practice whereby corpses of women who die during pregnancy or four days after birth were thrown into the evil forest, popularly called 'otutu eja,' was as old as existence of humanity in the area.
"Traditionally and culturally, burying of a deceased pregnant woman is not done in a normal way in our place.
The corpse is buried outside her husband's house but after nine days, we would recall her spirit back traditionally and give her a befitting burial in her husband's house," he told The Point.
The community head said, "Tradition and religion are important elements that hold people together. These cannot die until Christ comes. We are going to reform some of the traditions that are not practicable or not good, but such cannot be achieved in just one day. I am the traditional head in the community but there are people who own the land.
"We shall go to the owners of the land to tell them of where we are having problems for possible amendments which is going to take a gradual process. People practise their culture in accordance with how they inherited it from their ancestors. Even in England, there are places where you cannot be permitted to enter except you are from there."
"I can prove it to you beyond reasonable doubts that such a practice is not peculiar to Amasiri kingdom. But I am optimistic that with time, my kingdom will reform some aspects of our culture," he added.
The people of the community were recently confronted with some dare realities against their age-long weird culture, following the death of a woman, Amaka Agwu Paul, a native of Oriuzo community in Ezza North Local Government Area of the state, who was married to an Amasiri man.
The mother-of-two was said to have died in their Abakaliki home on June 27, 2021, following a slight health complication before she could be taken for medical attention at the Alex Ekwueme Federal University Teaching Hospital, Abakaliki, where her death was confirmed by a doctor on duty.
Since her passage, there had been mounting tension and disagreements with high stake consultations between the people of Amasiri community and their in-laws in Oriuzo on where to bury the remains of the woman and her unborn child.
Narrating the story, husband of the deceased, Agwu Paul, who described the woman as a loving and dedicated partner, pleaded that she should be given a befitting burial rather than being subjected to the shameful traditional practice.
Onyia-Idam Bassey said, "Such (dead) women are to be buried at Otutu Eja as our tradition demands, not because she hailed from another kingdom, but that is our age long tradition. We cannot afford to desecrate our land by burying such women here. Rather, she can be buried in our in-law's compound.
"After nine days, we will bring her spirit home traditionally to give her the supposed rites as our wife and merry. We are just being careful not to invite mass untimely death to our community."
In his reaction to the development, the traditional ruler of Oriuzo community, Ezeogo Nwite Ngele, advised the people of Amasiri to expunge the weird aspect of their culture in accordance with modern trends.
He said, "I thank our in-laws for their resolve. Since it is their way of life, it is not what we can quarrel about but we can dialogue. They cannot say that the woman has committed any sin because they were living peacefully before the ugly incident. The traditional ruler cannot oppose such old order in this case because his people will see him as being incapable of ruling.

"We, the people of Oriuzo, once practised such tradition but had long abandoned it. Today, we bury deceased pregnant women and unmarried people in their compounds without any consequence.
"I thank the Ebonyi State Gender-based Violence Taskforce team for the modalities being employed to ensure that our relationship with our in-laws is not destroyed as a result of our cultural differences and we are calling on other communities who are still practising some of the obsolete cultures to review them for a better society."
Meanwhile, the Chairman of the Ebonyi State Gender-based Violence Taskforce team, Faith Nwanchor, has described the cultural practice of throwing dead pregnant women away as old, obnoxious and repugnant to the cause of natural justice.
Nwanchor noted that the taskforce team would monitor the burial ceremony of the deceased in a bid to ensure that the rights of the dead woman were not trampled as resolved by both communities.
On September 18, the remains of Agwu Paul were buried at Oriuzor, her hometown, as agreed by the traditional rulers of the two communities allegedly in order to avert mass and untimely death in her husband's community.