BY DAVID NWANKWO, ABAKALIKI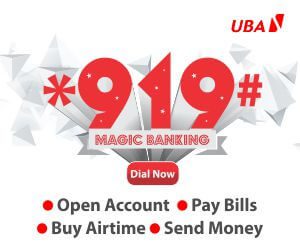 The Ebonyi State chapter of the Peoples Democratic Party has inuagurated its campaign council with over 100 persons as its members.
A former governorship aspirant on the platform of the party, Austin Igwe Edeze was named the Director-General.
Edeze among others contested the governorship ticket of the party but lost to Ifeanyi Chukwuma Odii.
The party also listed all the PDP National Assembly members from the state including the Senator Representing Ebonyi Central Senatorial zone, Obinna Ogba as members of the campaign council.
Also, a former Commissioner for Information in Ebonyi State, Abia Onyike, was appointed the Director of Media and Publicity, of the council, while the Publicity Secretary of the party in the state, Chika Nwoba, was named the council's Director of New Media.
The council was inaugurated by the governorship candidate of the party in the state, Ifeanyi Odii, who also is the chairman of the council.
Odii explained that the task before the members of the Council was to work to ensure a resounding victory for the party at all levels.
He gave the council a marching order to develop a calendar for the campaign rallies in the state within 24 hours.
Odii pledged that if elected his administration would commit to the provision of credible leadership; create wealth and restore Ebonyi to economic prosperity.
He said, "We are here for serious business, we are not joking until the day we are declared as the winners of all the elections in Ebonyi; this is why we have carefully selected you for this campaign council.
"Under our watch, Ebonyi will move tremendously towards being one of the richest states in the country.
"I have said before and let me reiterate it that I will use the natural resources Ebonyi is endowed with to develop the state and we are going to use our arable lands to generate wealth.
"I said that when I started my business, I started with zero balance sheet and was able to grow it into a thriving business that now cuts across Africa, and the world and we are ready to deploy that business ingenuity to create wealth for Ebonyi people."
He congratulated members of the council for making the list, noting that more members would be injected into the council reminding them that there was work to do.
On the rumoured delisting of all the candidates of the party from the website of the Independent National Electoral Commission, Odii explained that it was the handiwork of the opposition elements who he said were afraid of the influence and popularity of the PDP in the state.
He added, "The opposition in the mischievous propaganda was trying to confuse the people but the truth remains that the people love us and we remain the candidates for the elections."