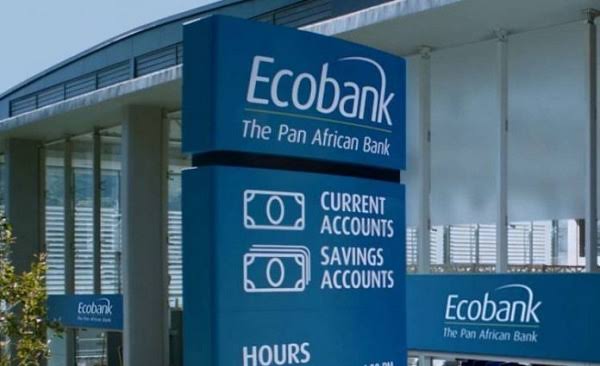 BY FESTUS OKOROMADU, ABUJA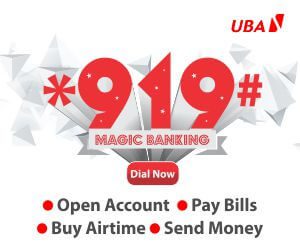 Ecobank Group has attributed the $540 million Profit Before Tax recorded on the back of a net revenue of $1.862 billion for the year ended 31 December, 2022, to diversification benefits, underlying growth momentum and efficiency gains.
The Pan African Bank on Thursday announced its financial results for the year on the floor of the Nigerian Exchange Limited, posting a net revenue growth of six per cent at $1.862 billion as against $1.757 billion reported in the corresponding period of 2021.
But despite the single digit growth in revenue, the bank recorded double digit rise in PBT of 13 per cent, from $478 million in 2021 to $540 million in 2022, leading to a higher prospect for investors as earning per share (EPS) also rose by 10 per cent, from $1.06 in 2021 to $1.17 in the reporting year.
According to the report, the bank's earnings were strengthened by strong earnings from payment services, which grew by $25m or 12 per cent to $234m, driven by merchant acquiring, cards, and wholesale payments.
The bank posted net interest income (NII) of $1.0 billion, and the net interest margin (NIM) growth of 4.9 per cent for 2022, compared to NII of $944 million and NIM of 4.7 per cent in 2021.
It also reported that interest income excluded a non-accrual of $10 million resulting from the consequential impact from the authorities of Ghana's temporary suspension of interest and principal payments on its Eurobonds and other commercial loans.
The above action contributed to the growth in NII put at 10 per cent or $144 million, pushing interest income to $1.6 billion, driven by higher interest rates and increased earning assets, particularly in loan volumes across its regional basis of Francophone West Africa (UEMOA) and Anglophone West Africa (AWA) and within Corporate and Commercial Banking.
Interest paid for customer deposits and other funding rose 14 per cent or $75 million to $604 million, reflecting deposit mix changes and higher interest rates.
Non-interest revenue (NIR) was $848 million for 2022, up four per cent in 2021, with the corresponding NIR ratio (non-interest revenues as a percentage of total net revenues) being 45.6 per cent.
Compared with peers, the NIR ratio is relatively higher, reflecting a less volatile revenue base with stable recurring revenues such as fees from payments, cash management and trade finance.
Net fees and commission income rose $19 million or four per cent to $471 million, benefiting from higher fees from merchant acquiring, wholesale payments, cards, and corporate and trade finance.
Net trading income (NTI) increased by $15 million or five per cent  to $311 million, reflecting robust customer-driven FX currency trading activity, partially offset by decreased fixed-income trading.
In addition, the NIR for 2022 includes a one-off gain of $21.5 million from the sale of Ecobank Nigeria's old head office building and other non-core properties.
Meanwhile, operating expenses grew by two per cent to $1.1 billion. Employee-related costs decreased two per cent to $447 million, while other operating expenses rose seven per cent to $502 million.
Increase in operating expenses was due to rising investment in communications and technology and higher professional and legal costs. However, decrease in rental charges and additional administrative costs, driven by inflation, partially offset these.
Similarly, management's efforts to drive positive operating leverage was said to have aided improvement in the cost-to-income ratio to 56.4 per cent compared to 58.9 per cent in 2021.
Also, the cost-to-asset ratio, which measures costs to average assets, improved to 3.7 per cent compared to 3.9 per cent in 2021, demonstrating further improvements in the bank's cost structure, despite the increase in total assets during the year.

Balance sheet analysis revealed total assets increased by $1.4bn to $29.0bn, primarily driven by growth in loans and investment securities catalysed by customer deposits growth. Customer deposits (end-of-period, EOP) increased 6 percent or 19 percent at constant currency to $20.8bn.
Gross customer loans (EOP) increased 13 percent or 25 percent at constant currency to $11.5bn. The non-performing loans (NPL) ratio improved to 5.2 percent (the lowest since the 3Q of 2015) compared to 6.2 percent a year ago. The NPL coverage ratio decreased to 86.5 percent from 102.1 percent a year ago, respectively, mainly due to the $126m central macro-overlay.
Commenting on the bank's performance, Jeremy Awori, CEO of Ecobank Group, said, "Ecobank's strong 2022 performance reflects the strength of our diversified business model, growth momentum and efficiency, and was achieved despite operating in a challenging macroeconomic environment, which also included the difficulties that Ghana's debt restructuring exercise placed on us.
"I started as Group CEO on March 1st, and I would like to thank Ade Ayeyemi, my predecessor, the Board, and all Ecobankers for their invaluable contribution to the Group's performance. Ecobank is a unique and important pan-African franchise with substantial competitive advantages. It is still early days, so I can only offer my preliminary thoughts.
"We are working on creating a strategic roadmap that will drive growth, transformation and returns. In addition to our core corporate and investment banking business, we are seeing exciting opportunities for accelerating growth in our payments, consumer and commercial businesses as these represent fast-growing revenue pools in many of our markets.
"Our focus will be on execution, and we will have a performance, sales and service culture to drive success. Success for us will mean winning with the customer. So, we will reinvigorate our customers' experience with Ecobank through investments in building a solid and enduring brand that offers them a more personal, relevant and rewarding experience than ever before. This will also deliver further solid financial performance for the Bank."
"I thank Ecobankers across the Group for working hard and smart to meet our customers' needs. I am excited to work purposefully with and for our customers, partners, Board, shareholders and regulators to build an Ecobank for which we can all be proud," he added.