'We've not been paid for six months'
Companies scale down on bonuses, gifts
This year's Christmas celebrations may take a less cheery dimension as economic hardship bites harder on Nigerians, multinational companies, corporate organisations and traders, investigations by The Point have revealed.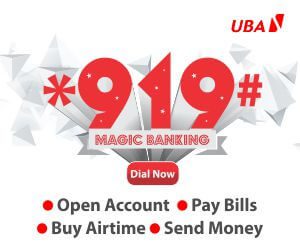 Findings have shown that the current harsh economic situation in Nigeria is already taking a toll on the activities of some top corporate organisations in the oil and gas, advertising and the conglomerates sectors, among others, as some of the companies are owing workers several months' salaries.
Some others, it was gathered, had also told their employees not to expect the usual 13th month salaries and other end of the year bonuses. For instance, a source in a top Lagos-based advertising agency told The Point that the 2015 yuletide celebration would not be the same for employees. According to her, the poor state of the economy has led to the agency owing its staff about six months' salaries.
"We are not certain we will receive all outstanding salaries before Christmas, much less collect several Christmas gifts like bags of rice, other food items and 13th month salary as it is done annually. In the last few months, we have been collecting only 30 per cent of our salaries and no one can mention gifts or bonuses this year. That is really frustrating because my relatives are expecting gifts from me too and I can't accommodate that this year," she lamented.
A staff of one of the oil companies along Ozumba Mbadiwe Street, Victoria Island, Lagos, Mrs. Titi Omole, is also bothered that she may not be able to meet the increasing demands of her children this season. Though, she admitted that the oil company was not owing salaries, she disclosed that it had cancelled all benefits that came with the employees' end-of-year bonuses.
She recalled that the employees were usually paid 13th month salaries, all-expense paid trips for a family of five to any European or American country of choice and new generating set among other benefits. These benefits, according to her, have been cancelled.
"The children always look forward to the trip every year and I don't know how to explain to them that it won't be possible this year. I can afford to pay for the trip but one has to be discerning on what expenses to take or drop because of the economy and there is a need to prepare for greater challenges in the future," she told The Point.
Meanwhile, a staff of Cadbury Nigeria Plc, who preferred to remain anonymous, also confirmed that business activities had shrunk, which had made most companies reduce operations. He said Cadbury neither gave out rice nor frozen foods during the yuletide but rather packaged its products as gifts for employees.
"This year, the company has reduced the quantity of products it gives to both employees and customers," he said.
Besides, corporate gifts dealers and artisans are groaning as they complain bitterly of low patronage.
PROFIT DROPS
A corporate gift items supplier, Mrs. Bimpe Oluwande, also lamented the sharp drop of demand for gift items from corporate organisations that she receives orders from annually. Though, most of her clients may not be owing their staff, they had reduced their gift items by half and also slashed her quotations drastically, she said.
She added, "The development is quite challenging for me and I don't know how to cope in this situation. Last year was dull too but I made about 50 per cent on my supplies. "However, I hardly make 10 per cent now particularly with the scarcity of fuel, which affects the cost of transportation of the gifts."
'LOW PATRONAGE KILLING US'
Artisans are not left out. The basket weavers at the popular Cane Village in Maryland, Lagos, also complained of low patronage from companies and individuals, who would have thronged the largest cane village in Nigeria to buy cane baskets for hampers.
A basket trader, Miss Rachael Onwordi, told The Point that, unlike last year when she made about N50,000 monthly profit on the baskets, she hardly made N10,000 from her products currently. The basket weavers are not alone, as frozen food distributors who receive contracts from companies to deliver frozen poultry and seafood
For the concluding part of this story and others, grab your copy of The Point from your nearest vendor