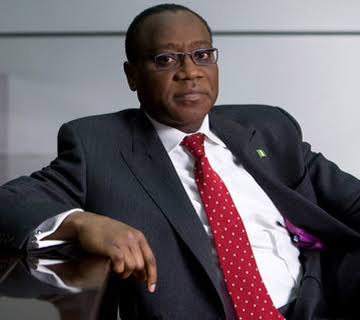 Says Nigeria has all it takes to reclaim its place as 'Jewel of Africa'
BY FESTUS OKOROMADU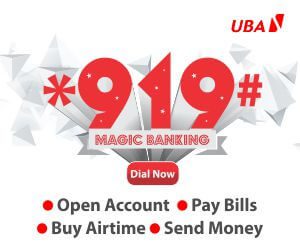 Former Minister of Finance and pioneer Minister of Industry, Trade and Investment, Olusegun Aganga, has expressed strong confidence in the ability of Nigeria to be the true giant of Africa in terms of economic power and sustainable development in the very near future.
Despite the hardship being faced by Nigerians as a result of the removal of fuel subsidy and what critics had termed a bleak future, Aganga advised citizens to keep their green passports very well, saying that it would become gold in the very near future.
"Nigeria will get there. We are on the right track. We have all it takes to be the Jewel of Africa and in fact the world. With consistent implementation of the right policies, Nigeria will be great again. Keep your green passport very well. It will soon become gold and will be your passport to greatness," he said.
The former minister spoke during the public presentation of his book, "Reclaiming the Giant of Africa", in Abuja on Monday.
The book was unveiled by President Bola Tinubu, who was represented at the event by his Special Adviser on Monetary Policy, Olawale Edun.
Reclaiming The Jewel Of Africa was officially published on June 5, 2023 and was rated an Amazon Bestseller.
It also had the Number One spot in "New Hot Releases" in four categories – Political Economy, Business Economy, African Politics and Economic Conditions.
Aganga said valuable experience gathered in the international world as Managing Director at Goldman Sachs and during his sterling public service in Nigeria, among other top international roles, had helped to shape his belief in the ability of the country to be a strong economic force to reckon with in global terms.
Despite the outcry over rising cost of living amid fuel price hike, he called for patience and was optimistic that Nigerians would in the very near future be very proud of their country.
He said the nation had everything it required to reclaim its place in Africa and the world, adding that he does not doubt the competence of the current administration to consolidate on past gains to achieve this feat in the long run.
Former President Goodluck Jonathan delivered the welcome address, virtually, at the event, which was well attended by past and present top government officials and diplomats, among others.
Jonathan noted that Aganga, during his time as trade and investment minister, opened Nigeria up as the preferred destination for foreign direct investment.
He said, "As my Minister of Industry, Trade and Investment, Dr Aganga, at a point, turned me into a marketing manager by travelling with me to at least 40 countries in search of foreign investments.
"I am glad that the venture and travels, which he captured in one of the chapters in the book paid off as our nation then became Africa's first destination for foreign direct investment and one of the fastest-growing economies at that time."
On his part, former President Olusegun Obasanjo, who described Aganga as one of the best brains Nigeria has produced, disagreed with the title of his book, saying it was not possible to reclaim what was never attained.
Obasanjo also declared that Nigeria was sitting perilously on a keg of gunpowder, adding that leaders were pushing more citizens into poverty, owing to "good policies poorly and thoughtlessly implemented, bad policy or no policy at all."
The former President stated, "Over the last 63 years, we have not lived up to expectations. We have disappointed ourselves, we have disappointed Africa, we have disappointed the black race, and we have disappointed the world.

"What Segun (Aganga) has tried to identify, itemise and recommend in his book is the way forward. But the beginning of charting a new course for ourselves is to admit our failure because we have not always put the round peg in the round hole."
Nigeria's President, Tinubu, commended the former minister and noted that his government would promote meritocracy as advised by him in his book.