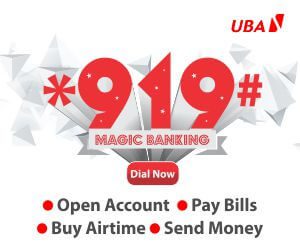 Frontline Peoples Democratic Party aspirant for the Governorship of Delta State, Olorogun David Edevbie, has condoled the Alele and Williams families over the passing of Professor Grace Alele-Williams, former Vice Chancellor of the University of Benin.
In a statement issued by Fred Edoreh, Head of Strategic Communications, David Edevbie Campaign Organisation, the PDP aspirant said it is a huge loss not only to the Alele and Williams families but also to the Itsekiri nation, Delta State, Edo, Nigeria and the entire world.
"We grieve deeply at the passing of an amazon, a mother and universal role model.
"As the first Nigerian female to bag a doctorate degree in Mathematics and also first female to be appointed Vice Chancellor, Professor Grace Alele-Williams represented the best in us and the huge potentials of our women to contribute to the development of humanity and we, as Bendelites, Deltans and Warri people will remain extremely proud of her.
"She started early when, as an undergraduate, she spent her holidays teaching mathematics to students at Hussey College, Warri. It came as no surprise, therefore, as she grew in her career to offer countless services, especially in the field of education to Nigeria, Africa and the world.
"Her achievements either as a university lecturer at the University of Lagos, Vice Chancellor of the University of Benin, Regional Vice-President for Africa of the Third World Organisation for Women in Science, first President of the African Mathematical Union Commission for Women in Mathematics, Member of Governing Council, UNESCO Institute of Education, Consultant to the United Nations Educational, Scientific and Cultural Organization (UNESCO) and Institute of International Education Planning,
Vice-President of the World Organisation for Early Childhood Education and in many other positions she held in her life time are all inestimable.
"Prof has played her part well in uplifting and empowering millions of people across the world and, even though we grieve, we ought more to celebrate her for the inspiration she gave not only to women but entire humanity.
"We pray for the repose of her kind and gallant soul in the bosom of the Almighty God."