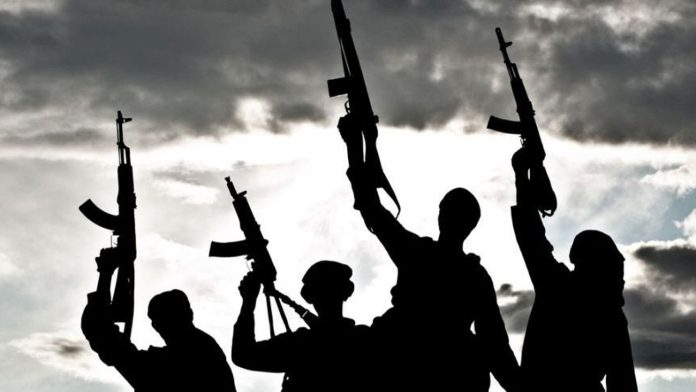 A Police Inspector and two others were kidnapped on Wednesday at Waasinmi on the Lagos-Abeokuta expressway in the Ewekoro Local Government Area of Ogun State.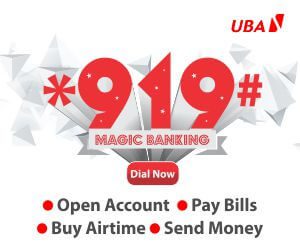 The kidnappers operating in military camouflage abducted the victims who later regained their freedom after about 12 hours in captivity.
Ogun State Police Command's Public Relations Officer, Abimbola Oyeyemi, confirmed that the kidnappers came under intense pressure and aggressive trailing by the police and were left with no choice other than to release the captives.
At least 7,222 Nigerians were reported to have been killed and 3,823 abducted as the country witnessed 2, 840 incidents of insecurity between January 1 and July 29, 2022.
Also, no fewer than 1,499 people were reportedly injured during the various attacks witnessed in 505 out of the 774 local government areas in the country.
These figures were contained in data obtained from the Nigeria Security Incidents Tracker by Beacon Consulting.
According to the data, 605 abductions took place in January; 1,202 fatalities were recorded while 62 persons sustained injuries.
In February, 887 deaths, 501 abductions and 82 injuries were recorded.
In March, 1,497 deaths, 702 abductions and 209 injuries were recorded from violent attacks.
Also, in April, 633 persons were kidnapped, 1,434 were killed and 358 were injured.
In May, 913 deaths, 265 abductions and 315 injuries were recorded across the country.
In June, 785 persons were killed, 676 abducted and 160 injured.
As of July 29, 441 Nigerians have so far been reportedly abducted, 504 killed and 308 injured.
A breakdown, according to geopolitical zones, revealed that the North East recorded 777 incidents in which 2,052 individuals were killed and 344 kidnapped.
"Other countries high up on the list include Venezuela, Mexico, Yemen, Syria, the Philippines, Iraq, Afghanistan and Somalia. These are largely failed states and it is a big shame that Nigeria finds itself in this very wrong company"
In the North West, 519 incidents occurred in the region, leading to the death of 2,229 individuals while 1,989 were abducted.
No fewer than 494 incidents were witnessed in North Central out of which 1,748 residents lost their lives and 950 were kidnapped.
South West recorded 420 incidents that led to the death of 386 individuals and 195 were abducted.
310 incidents occurred in the South East region. 420 people were killed, while 157 were kidnapped.

In the South-South, 278 incidents have so far been recorded as 386 individuals were killed and 195 kidnapped.
The distribution, according to states, shows that Borno has the highest cases of insecurity in the country with a total of 527 incidents that led to the death of 1,746 individuals and the abduction of 246.
Kaduna State has the second highest cases of insecurity in the country with 216 incidents spread across 22 local government areas. A total of 790 people were reportedly killed and 1,137 kidnapped.
Zamfara recorded 110 incidents in 13 local government areas as 797 people were killed and 356 kidnapped.
According to another report conducted by SBM Intelligence which captured a period of one year, from July 2021 to June 2022, over 500 incidents of kidnapping were recorded with no fewer than 3,420 Nigerians and some foreign citizens abducted across the country.
This is even without the addition of unreported cases that are still unknown due to the poor quality of data and documentation in the country.
The report added that about N653.7 million was paid by Nigerians to free victims of kidnapping and abduction from July 2021 to June 2022.
In July 2022 alone, eight abducted persons exchanged N800 million for their lives while a kidnapped Pakistani national handed over the sum of N200 million to kidnappers as ransom.
In Nigeria today, it is safe to conclude that kidnapping has grown into a flourishing multi-billion naira industry.
Kidnappers, often labeled 'bandits,' are increasing by the day and claiming wider territories.
Nigeria is now among the countries with the highest rate of kidnap-for-ransom cases.
Other countries high up on the list include Venezuela, Mexico, Yemen, Syria, the Philippines, Iraq, Afghanistan and Somalia. These are largely failed states and it is a big shame that Nigeria finds itself in this very wrong company.
Nowhere in Nigeria is safe now. Nobody can move freely or travel from one place to another without the fear of being attacked or kidnapped, and this is alarming and unsettling.
The spread and kidnapping figures showed that the insecurity in the country was getting out of hand.
This clearly indicates that the security situation is spiraling out of hand for the worst and it is no more business as usual by the Federal Government saying it is on top of it.
There must be visible and deliberate urgent actions to curtail the scary insecurity situation before it overwhelms our security agencies.
It is very unfortunate that insecurity has taken over more than half of the local government areas we have in the country. Very soon, there will be a food shortage because farmers can no longer go to their farms.
Section 14 (2b) of the Constitution of the Federal Republic of Nigeria, as amended, says the security and welfare of the people is the primary business of the government.
The Federal Government must, therefore, stop paying lip service to this issue and do the needful.