The Senate has rejected an option of military operations in the Niger Republic, however, calling on the Economic Community of West African States' parliament and other leaders to condemn the coup d'état in the country.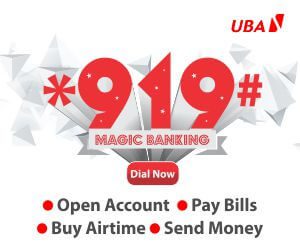 According to the Nigerian Senate, the Niger political impasse should be addressed politically rather than using military action.
President Bola Tinubu had written the Senate on Friday, seeking for the implementation of the resolutions of ECOWAS authority of Heads of State and Government on the political situation in Niger Republic.
The communiqué issued by the ECOWAS leaders chaired by President Tinubu, who is the chairman, stated that military action would be carried out against any country that forcefully toppled a democratically elected government.
But considering the executive communication during a closed-door session that lasted for more than two hours on Saturday, which was raised by the Senate leader, Bamidele Opeyemi, the Senate rejected military action and insisted on engaging with the Nigerian President on resolving the issue.
Speaking after the closed-door session, Senate President Godswill Akpabio said, at the closed-session, they considered Tinubu's request and resolved to go for a political solution rather than military action, considering the long-standing relationship between Nigeria and Niger.
Last month, when President Tinubu assumed chairmanship of the ECOWAS, he had said coups would no longer be allowed in the West African region under his leadership as chairperson of the sub-regional bloc. Little did he know his words would be tested before the month ran out.
Niger's coup is the latest in a wave of military takeovers that have hit the West African region in recent years, toppling governments in countries including Mali, Guinea and Burkina Faso.
This is the fifth coup in Niger since it gained independence from France in 1960, on top of other unsuccessful takeover attempts.
West Africa has long been regarded as a diverse and dynamic region that has made significant strides in promoting democratic governance and stability over the years.
However, the region has not been devoid of political upheavals, including coup attempts and successful coups d'état, which have occasionally disrupted the progress of democracy.
In 1963, Togo experienced its first military coup when President Sylvanus Olympio was overthrown and killed. This marked the beginning of a series of coups that plagued the country for several decades.
In 1966, Major General Johnson Aguiyi Ironsi seized power following a coup that resulted in the overthrow and assassination of Nigeria's first democratically elected Prime Minister, Sir Abubakar Tafawa Balewa.
"It must be pointed out that the lesson in the coups ravaging West Africa is a wake-up call for democratically elected leaders to deliver good governance to their people"
The first coup in post-colonial West Africa took place in Ghana on February 24, 1966. Led by the military under Lieutenant Colonel Emmanuel Kwasi Kotoka, it overthrew President Kwame Nkrumah, Ghana's first prime minister and later president.
The coup was prompted by economic mismanagement, rising corruption, and political repression. It temporarily halted Ghana's democratic progress, subsequent years.
Niger Republic suffered its first coup in 1974, led by Lieutenant Colonel Seyni Kountché, toppling President Hamani Diori's government and initiating a period of military rule.
In 1980, Master Sergeant Samuel Doe orchestrated a coup, leading to the overthrow and execution of President William Richard Tolbert Jr. The coup marked the onset of Liberia's protracted civil war.
In 1991, Military officer, Joseph Saidu Momoh, was ousted by Captain Valentine Strasser, plunging Sierra Leone into a decade-long civil war and political turmoil.

In 1999, General Ansumane Mané led a coup against President João Bernardo Vieira, demonstrating the fragility of democratic governance in Guinea-Bissau.
The first significant coup in West Africa occurred in the Ivory Coast, also known as Côte d'Ivoire. On December 23, 1999, military rebels, led by Robert Gueï, overthrew President Henri Konan Bédié. The coup highlighted deep-seated political and ethnic tensions within the country, as Gueï declared himself president. Despite early promises of democratic reforms, Gueï's regime faced widespread protests.
Colonel Ely Ould Mohamed Vall seized power in 2005 in a bloodless coup, overthrowing President Maaouya Ould Sid'Ahmed Taya.
In 2010, Niger experienced another coup, ousting President Mamadou Tandja from power after he attempted to extend his tenure through constitutional amendments.
Niger has been plagued by a number of security challenges, including terrorist attacks and intercommunal violence.
On Wednesday, July 26, 2023, the presidential guard in Niger had held Mohamed Bazoum inside the presidential palace in Niamey.
Like other countries where coups have been executed, corruption and inability to tame insecurity have been given as reasons for the forceful change in power. Not much is known to have changed till date in the earlier countries to have embraced military rule.
When Burkina Faso's army ousted President Roch Kabore in January 2022, it blamed him for failing to contain violence by Islamist militants. Coup leader, Lieutenant Colonel Paul-Henri Damiba, pledged to restore security, but attacks worsened, eroding morale in the armed forces, leading to a second coup, eight months later, when the current junta leader, Captain Ibrahim Traore, seized power in September, following a mutiny.
In Mali, a group of colonels, led by Assimi Goita, ousted President Ibrahim Boubacar Keita in August 2020. The coup followed anti-government protests over deteriorating security, contested legislative elections and allegations of corruption.
In Niger, the country is said to be rich in uranium, but wallowing in extreme poverty. It is also stifled by insecurity, much of which lies beyond its borders but threatens it.
It must be pointed out that the lesson in the coups ravaging West Africa is a wake-up call for democratically elected leaders to deliver good governance to their people.
It is a proven fact that bad governance would always lead to frustration and resentment among the citizenry.
This allows them to fall into the temptation of supporting undemocratic change of government.
This is the time for West African leaders to embrace good and all-inclusive governance.
We are waiting, watching, and hoping fervently that the West African sub-region will turn a new leaf in the direction of ensuring that democracy becomes embedded in this troubled region.