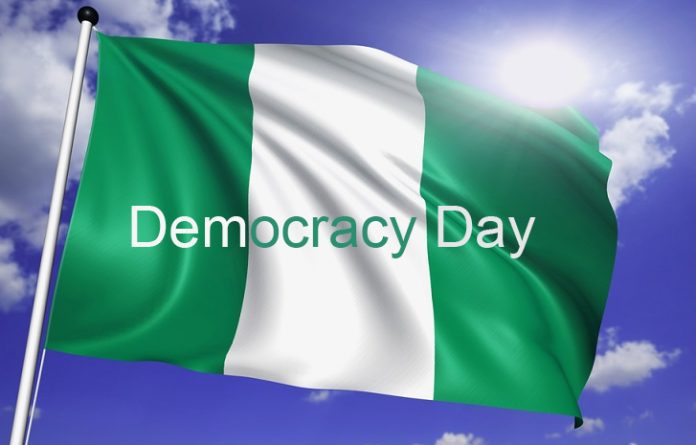 Today, June 12, is celebrated in our country as Democracy Day.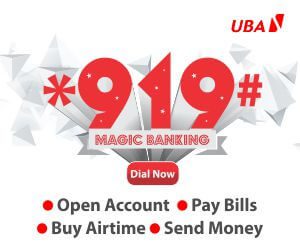 It is a day set aside by the Federal Government to mark the watershed, masses-driven victory of the late Moshood Kashimawo Olawale Abiola in the 1993 presidential election.
June 12 carries huge significance for older Nigerians. It was on this date in 1993 that presidential elections were held for the first time since the 1983 military coup. It was an event many observers have described as the most significant in Nigeria's post-independence political history. It is still viewed as the freest, fairest and most peaceful election ever held in Nigeria.
On that day, an estimated 14 million Nigerians, irrespective of ethnic, religious, class, and regional affiliations, in a period when religious acrimony and tension had reached its zenith, defied bad weather to elect their president with the hope of ending eight years of military dictatorships.
The euphoria was short-lived. The results of the election were never released. But unofficial results gathered through the various polling stations by civil society groups across the country indicated broad national support for the presidential candidate of the Social Democratic Party, M.K.O Abiola.
We recall that until June 6, 2018, when it was publicly declared Democracy Day, June 12 was like any other day. It replaced May 29, which in times past, had been celebrated as Democracy Day since the country returned to democratic rule in 1999.
However, June 12 was formerly and initially celebrated as 'Abiola Day' in some South Western states of Nigeria, before its new status, as the new Democracy Day on June 6, 2018, by former President Muhammadu Buhari.
Moreover, Buhari also gave due and just regard as well as recognition to M.K.O Abiola as the human essence and face of what has now become our Democracy Day.
On this note, it is useful to appreciate that the journey to genuine democracy has been long and tortuous for the most populous black nation in the world. Nigeria gained independence on October 1, 1960, from Great Britain.
But, thereafter, it succumbed to the fist of so many military coups whose inception dates back to January 15, 1966, followed by a civil war.
Nigeria is therefore an emerging nation state. And, we must be sure not to overlook the important difference between emerging democracies, which are often found in newly emerging states, and established democratic regimes existing in states with long traditions of uninterrupted sovereignty.
The core of democracy is the principle of popular sovereignty, which holds that, government can be legitimated, only by the will of those whom it governs and thus it can be understood why a military coup may not be seen as democratic during those times when Nigeria was not a democratic state.
The end of military rule in 1999 brought about a new era of regular elections as well as the return of civil liberties, free press and an end to arbitrary arrests and torture, although human rights violations still occur with some regularity.
Nevertheless, some of the offshoots of the military regime are still here with us. Prominent among these are ethnicity, tribalism as well as bribery and corruption.
Several efforts in the last 24 years to eradicate bureaucratic and military corruption that had paralysed the economy and severely tarnished our international reputation have proved abortive.
Indeed, rather than abate, the scourge has increased, as currently witnessed in the February general elections where politicians budgeted huge sums of money in local and foreign currencies to win elections.
"Eight years under Buhari was hellish on many fronts, hence, the cries for a human face to governance under Tinubu"
A corollary to the immediate foregoing is that the gains of democracy have continued to elude the long-suffering people of this country.
But, it is not the mere celebration of the day that matters. Rather what the day symbolises is of much more importance.
Nigerians are celebrating Democracy Day today under a new government headed by President Bola Tinubu.

Nigerians suffered so much in the last eight years under the administration of former President Buhari.
Eight years under Buhari was hellish on many fronts, hence, the cries for a human face to governance under Tinubu.
In his inaugural address on May 29, President Tinubu clearly stated his plans to revive Nigeria's ailing economy. His priority areas include: six per cent growth in Gross Domestic Product, a bank reform that will make both old and new naira notes to remain legal tender, more accessible and affordable electricity.
The new administration also plans to remove all inhibitions to inflow of foreign investment, unify the exchange rate regime and remove petrol subsidy and use the savings to develop critical areas such as education, health, and creation of jobs.
It will equally close the infrastructure gap, provide a vibrant credit culture and address the national debt crisis. The new government will create one million jobs in the digital economy.
Credit culture refers to an economic environment where people have access to loans and credit facilities to support their business and other economic activities. In countries where credit culture thrives, people can easily obtain the funds they need to invest in various economic activities, including agriculture, small and medium-sized enterprises, SMEs, education, healthcare, and many others.
Tinubu must focus on projects that will bring Nigeria out from the economic quagmire that we have found ourselves in as a result of the several policies of the Buhari administration. Efforts must be made to make life meaningful to all Nigerians with special focus on power generation, transmission and distribution to every nook and cranny of Nigeria.
As we today, on this public holiday, mark 24 years of unbroken democracy, let us not forget the essence of the June 12 struggle and the positive trappings of democracy itself.