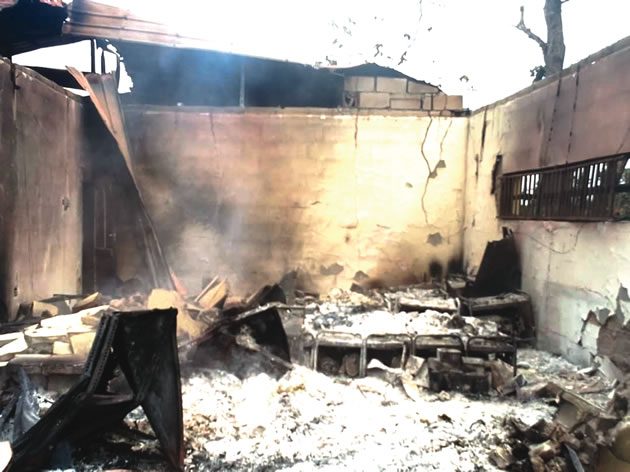 President Muhammadu Buhari voiced confidence on Friday in free polls in February, brushing aside any impact from recent attacks on the offices of the Independent National Electoral Commission.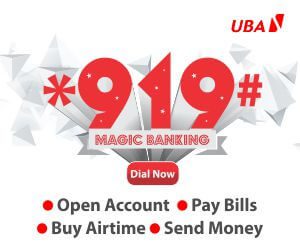 "I am resolute in my determination to enable the conduct of free, fair and transparent national elections in the first quarter of 2023, whose outcome would be largely accepted by the contestants," he said at the US Institute of Peace in Washington.
Buhari said such violence was limited and that he was committed to ensuring that electoral offices were adequately funded.
"I think, in relative terms, security is good," he said.
However, the Chairman of INEC, Mahmood Yakubu, said on Friday that the 2023 general elections were in danger should the incessant attacks on their offices and facilities continue unabated.
Acknowledging that the commission can replace some destroyed essentials, the chairman said that there was a limit to which the attacks could stretch them.
Gunmen on Monday last week launched an attack on INEC office in Owerri.
Part of the building was damaged after it was torched by a firebomb.
Suspected hoodlums had similarly torched the commission's offices in Ebonyi, Osun and Ogun states within the past five weeks, sparking fears that some people were plotting to derail the conduct of the 2023 elections.
As a result of these needless attacks, concerns have been mounting over the ability of Nigeria to deliver peaceful, fair and credible 2023 general elections.
These attacks, including activities of non-state actors, are already heightening fears, anxiety, and tension, which may spark significant voter apathy, and disenfranchisement of eligible citizens.
Since 2020, there have been more than 60 attacks on INEC facilities and officials in the country.
In addition to attacks on INEC facilities and officials, the prevailing insecurity in the form of political violence and activities of non-state actors is posing a major threat to the much-awaited 2023 polls.
Nigerians are worried about insecurity and this is mostly because despite the assurances of the security forces in Nigeria, political violence that has claimed thousands of lives has continued unabated.
There have been at least 3,000 violent incidents across the country within 10 months alone (from January to October 2022). No fewer than 8,350 persons were killed in these violent attacks.
In addition to political violence, all regions in the country are confronted with rampant insecurity from the age-long terrorism in the North East to banditry in the North West, activities of unknown gunmen and civil unrest in the South.
"It is very wrong for people to wake up and go about burning INEC facilities. It becomes more hopeless in a situation where the perpetrators are not arrested and brought to book"
These attacks could have huge financial implications and could further raise Nigeria's cost of the election, which is already high, to an unreasonable level.
INEC has requested the sum of N50 billion for its 2023 budget, an increment of N10 billion compared to its 2022 budget which was N40 billion.
The National Assembly had already approved N305 billion for the conduct of the 2023 general elections.

In the budget document before the National assembly, the sum of N2.6 billion is earmarked for off season elections in Kogi, Imo and Bayelsa States expected to hold on November 11, 2023.
It is also noteworthy that the budget did not anticipate losses to targeted attacks, and funds would be needed to replace items lost to the arson.
Those behind these dastardly acts have forgotten that replacing the facilities and buildings will come at an extra cost to the detriment of the nation.
In the past, INEC had estimated that each card reader cost N167, 063 while each memory card cost N6, 000. Today, the cost will be much higher, given the depreciation of the Naira against foreign currencies.
It is quite worrisome why a sensible person should burn down an INEC facility.
The situation is irritating considering the fact that where these acts take place, elections may not hold and some people automatically will be disenfranchised.
We need to ensure that the 2023 election is conducted in a free, fair and transparent atmosphere.
A national decision must be taken to halt this ugly trend. We should start playing politics properly the way it is played in the civilized world without the element of gangsterism.
It is very wrong for people to wake up and go about burning INEC facilities. It becomes more hopeless in a situation where the perpetrators are not arrested and brought to book. We are deeply concerned that the government seems not to be doing anything about this.
We recall that the Boko Haram insurgency started much in the same way because they were doing it and went scot-free. Sometimes, they would be arrested, get bail and nothing would happen.
It is our point that perpetrators of crime should not go unpunished.
We also implore INEC to invest in perimeter fencing, fire detection alarm systems and also put thermal radar in place to show that they capture anybody within their premises, particularly unwanted persons.
When an incident of arson occurs, it should be widely publicised, get the perpetrators arrested and brought to book.
It is only when we start doing so that people will begin to run away from such acts and they will no longer get near INEC facilities.
The general implication of the incessant burning of INEC facilities for Nigeria is not too good for the fact that we are in an electoral season.
Burning down the offices could also show that there is no credibility in the system and that is why people are engaging in these violent acts. More so, not only the people generally but the real people who are not interested in handing over power could be the brains behind those burning down of INEC offices so that the elections would not hold.
To stop any further burning down of the INEC facilities is to apply the four cardinal principles of security one of which is surveillance. Once a good surveillance system is in place, they would be able to detect any criminality that tends towards the burning down of facilities. Once it is detected, it would be communicated and a counter measure would be applied and control exerted.
We are worried that these acts may likely be the handiwork of agents of some of the politicians, who do not want the 2023 election to be held.
We suspect that some fifth columnists are seriously at work.