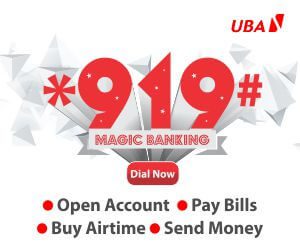 The chairman of the All Progressives Congress in Ward 6 of Ika South Local Government Area of Delta State, Nduka Erikpume, reportedly confirmed Godwin Emefiele's membership of the ruling party, saying the Central Bank of Nigeria governor registered as far back as February 2021.
Three support groups had recently bought APC's N100 million presidential nomination and expression of interest forms for the CBN governor.
On his part, Emefiele had approached a Federal High Court in Abuja to seek a constitutional interpretation on his continuous stay in office amidst his presidential ambition.
However, it was reported that Emefiele has decided to withdraw from the presidential race and has intended to continue as the apex bank chief.
Emefiele's belated final withdrawal from the race came weeks after speculations were rife that he would contest for the 2023 presidency under the APC.
This development followed his meeting with President Muhammadu Buhari on Thursday at the Presidential Villa in Abuja.
In a chat with State House correspondents after the meeting with the President, Emefiele told Nigerians to expect news on his presidential ambition soon.
He also urged the citizens to watch out if he would be affected by the presidential directive to political appointees seeking elective positions in the 2023 general elections to vacate their offices before Monday (today).
When asked by reporters if he would comply with the president's directive to resign, he had said: "There is no news now, but there will be news. You heard me, I said there is no news but there will be news."
The CBN Governor also said he was not worried about the speculations surrounding his purported presidential ambition, adding that he is loving the media attention.
Emefiele had said: "Let them have heart attacks; it's good to have heart attacks; I am having a lot of fun."
Several stakeholders have warned that Emefiele's involvement in politics was threatening the 2023 elections.
They also said his membership of the APC had eroded the credibility of the apex bank, where sensitive materials are kept, during elections.
They condemned Emefiele's APC membership and his failure to resign while allegedly plotting to contest the 2023 presidency.
A Federal High court in Abuja has equally been urged to declare Emefiele unfit and proper person to continue to occupy the position of governor of the CBN on account of his partisan political interest.
The court was urged to direct President Buhari to remove the CBN governor for breach of the CBN Act, the Public Service Rules and Extant laws.
Emefiele has been openly canvassed and paraded as a contestant for a partisan political office.

By this action, the CBN governor has eroded public confidence as to his impartiality in discharging the function of his office with respect to currency dealing, monetary policies, financial intermediation to banks and consumers, business enterprises, and the general public.
By engaging in partisan politics either by himself or through proxies, friends, or associates by any name called to the extent of appearing in APC campaign posters, billboards and campaign vehicles, Emefiele can no longer continue to act impartially in a professional manner as an adviser to the government of Nigeria on financial and monetary policies, and as a regulator of the financial sector of Nigeria.
By the interpretation of Section 9 of the Central Bank of Nigeria (Establishment) Act and Section 66 (1), 107 (f), 137 (1) (g) 142 (2), 182 and 187(2) of the 1999 Constitution, a sitting CBN governor is precluded from partisan political interests whilst still in office.
"Section 9 of the Central Bank of Nigeria Act provides thus: "The Governor and the Deputy Governors shall devote the whole of their time to the service of the Bank and while holding office shall not engage in any full or part-time employment or vocation whether remunerated or not except such personal or charitable causes as may be determined by the Board and which do not conflict with or detract from their full-time duties."
"It is dangerous for Emefiele to continue in office as CBN governor because he is compromised and INEC materials cannot be said to be safe with him. He should have resigned as soon as he became a member of the APC
"
This prohibition places three constraints on the CBN Governor: one substantive, another procedural, and a third ethical.
Substantively, it bars him from moonlighting in any other job or vocation, whether or not remunerated.
Procedurally, he needs the approval of the Board of the CBN before taking on any role outside the bank.
Implied in this is an obligation of full and honest disclosure on the part of the CBN Governor. As an (additional) ethical standard, the Act precludes the CBN Governor from putting himself in a position that conflicts with his full-time duties.
As the head of a "public corporation" (which the CBN is), Emefiele, as CBN Governor, is also subject to the Code of Conduct for senior public officers contained in the 5th Schedule to the Nigerian constitution, which imposes on him, standards of conduct with reference to asset disclosures, acceptance of gifts and donations, and holding of overseas interests.
Emefiele must now immediately tender his resignation to stop further destroying whatever little remains of Nigeria's monetary policy reputation.
He should leave immediately to pursue his ill-fated political career because he has desecrated his office in the apex bank by showing interest in politics, especially the 2023 presidential election.
He must resign now or be sacked forthwith by President Buhari.
Emefiele as a civil servant cannot and should not think of contesting an election while still in office.
Emefiele is the custodian of all sensitive election materials in Nigeria as the Independent National Electoral Commission uses the CBN as its vault.
It is dangerous for Emefiele to continue in office as CBN governor because he is compromised and INEC materials cannot be said to be safe with him. He should have resigned as soon as he became a member of the APC.
He has no moral right to remain in office because there's no way he will not favour his party and not do their biddings rather than that of Nigerians.
Emefiele should leave whether he is contesting or not. He has shown that he is biased. INEC can no longer trust in the CBN, they are an impartial arbiter they cannot deal with a partial arbiter.
The 2023 election is presumed rigged should Emefiele continue to hold office as the CBN governor.