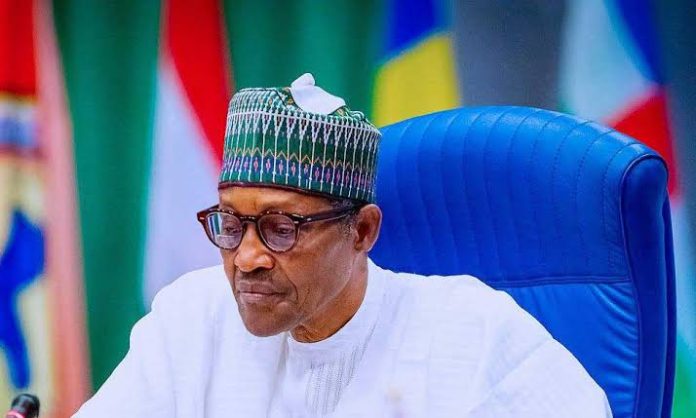 In line with the provision of Nigeria's Constitution, (Chapter 6. Part 1. Section 135), President Muhammadu Buhari will end his second and final term in office on May 29, which is six days from today.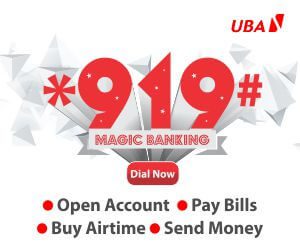 Buhari assumed office on May 29, 2015, after defeating the incumbent President Goodluck Jonathan, who sought reelection for a second term.
Buhari is Nigeria's eighth and 16th leader (military Head of State between December 31, 1983 and August 27, 1985 and as elected president between May 29, 2015 and May 29, 2023).
The president rode to office on his pledge to tackle insecurity, corruption, and revamp the economy.
As a former Head of State, many citizens believed he possessed the requisite pedigree to tackle the insurgency and other festering menaces in the country better than Jonathan, branded by many as "clueless."
Inheriting a battered economy from the equally inept Goodluck Jonathan in 2015, Buhari at every opportunity blamed previous governments for not saving or building infrastructure when oil prices were high.
But he appeared to forget that he rode to power precisely on the promise and perception that he would reverse the failures of his predecessors on the economy, security, corruption, and leadership.
Truly, he inherited a precarious economy. Averaging $111 per barrel in 2011 and 2012, oil prices had started nose-diving by mid-2014, thus upturning Nigeria's revenue and spending plans.
By early 2016, oil had receded to $28pb. Although prices later recovered, Buhari never initiated the required ameliorating policies – drastically reducing the cost of governance, strengthening the tax system and divestment.
Consequently, the economy fell into recession in 2016, the first time in 25 years, after successive quarters of negative growth. The economy recovered as oil prices rebounded, ending 2017 at $60pb on the average.
The second recession in 2020 was caused by the outbreak of the COVID-19 pandemic-induced global recession impacting on the country's fragile economy.
In the second quarter of 2020, Nigeria's GDP contracted by -6.1 per cent, and -3.6 per cent in Q3 to wipe out three years of tentative recovery.
But the resurgent oil prices from 2017 could not mask Buhari's shallow economics, headlined by a confused foreign exchange system, uncoordinated populist schemes, faltering sectoral programmes and a command economy that inhibits private investment.
While the naira exchanged officially at N197.8 to $1 in June 2015, it was N465.13 to $1 by May 20. At the parallel market, where most buy, it was N755.
In 2015, annualized inflation was in single digits at 9.0 per cent. In December, the inflation rate hit 21.47 per cent, a 17-year peak. In April 2023, it climbed to 22.22% per cent, and it is likely to rise higher as the government mulls removing the petrol subsidy.
Given the country's multidimensional and worsening insecurity, unprecedented division and hardship faced by most citizens under Buhari's watch, the president's popularity has dwindled, especially in the North, where he was much loved.
Many Nigerians believe that the country has been more divided under Buhari, and that insecurity has deteriorated.
Until recently, when the security forces began to sustain success in neutralizing insurgents and bandits who kidnap for ransom, criminalities, including those of the terrorists and bandits, croppers/herders clashes, and activities of secessionists had threatened the nation's existence.
Deadly attacks on the Abuja-Kaduna train, Kuje Correctional Facility, and a more audacious strike on the Presidential Guards Brigade – all in 2022 – were a watershed for a comprehensive military onslaught against non-state militias and other criminals in Nigeria.

Insecurity has no doubt forced many companies to shut down, with many Nigerians losing their means of livelihood.
This may have contributed to how 133 million Nigerians live in multidimensional poverty.
Prices of foods and other essential commodities have skyrocketed under the outgoing president as the effects of rising inflation bite harder.
Debt profiles are rising by the day. Each Nigerian will owe nearly N400, 000 when the president leaves office, with the country's debt profile expected to spiral to N77 trillion.
Buhari's conspiracy with the Central Bank of Nigeria Governor, Godwin Emefiele, with the short-sighted naira redesign policy brutally knocked the economy.
Nigerians are still living in hardship and businesses are incurring losses because of the policy, with the banks experiencing liquidity problems and the new banknotes still scarce.
"Buhari's conspiracy with the Central Bank of Nigeria Governor, Godwin Emefiele, with the short-sighted naira redesign policy brutally knocked the economy"
Agriculture, still the largest contributor to GDP and employer, is besieged; the poultry, tomato, pepper sub-sectors are groaning under the cash squeeze. Farmers are tormented by Fulani herdsmen, who spurn ranching, the global best practice, as well by bandits and terrorists.
Another major thing Nigerians will live to remember the president for is how the nation's universities suffer during his era.
The Academic Staff Union of Universities shut down the institutions for over 600 days under Buhari.
Government officials have been involved in corruption cases as the Buhari administration struggled to fight the menace.
Sacked Accountant-General of the Federation, Ahmed Idris, was charged in court for allegedly stealing over N100 billion.
The former Chairman of the Economic and Financial Crimes Commission, Ibrahim Magu, was also sacked over allegations of corruption and other infractions.
The government has yet to get individuals behind the reported corruption at the Niger Delta Development Commission, among others, punished.
On the positive side, Buhari's government has invested heavily in health, road and rail infrastructures and security.
Buhari's failure is not for lack of policies. Indeed, multiple policies were rolled out or inherited under him. These include the Treasury Single Account, the Anchor Borrowers' Programme, the IPPIS salary payment system, Economic Recovery and Growth Plan 2017-2020, the National Development Plan 2021-2025, and several sectoral and sub-sectoral programmes.
But they all suffered from his characteristic inattentiveness, and delegation of responsibility without supervision, feedback, or reviews. Targets are missed or abandoned, and sanctions or replacement of incompetent officials are rare.
The Buhari government has almost completed the Second Niger Bridge, conceived by the late former President Shehu Shagari in 1979. More than any other government, his administration has impacted rail infrastructure.
Unfortunately, Buhari is leaving the energy and solid minerals sectors as he met them. With no more than 5,000 megawatts available, Nigeria is electricity-poor.
On balance therefore, his eight-year tenure is an economic fiasco, leaving behind higher poverty, unemployment, inflation, and business fatality rates.
Buhari has no excuse, he simply lacks the leadership, cognitive and administrative capacity to successfully pilot a modern economy.