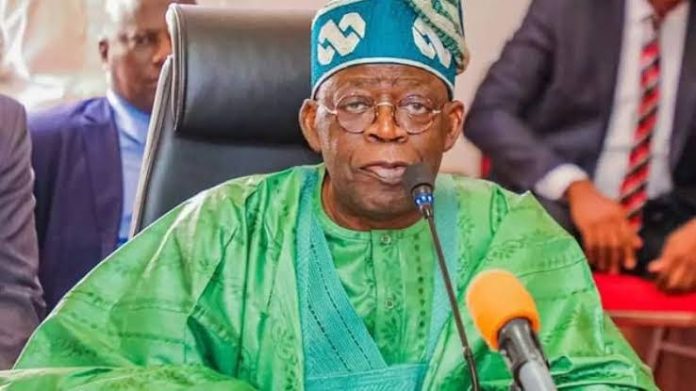 For many years, the cost of governance in Nigeria has been a vexed issue, which has continued to dominate socio-economic discourse. In a bid to overcome the challenges generated by this phenomenon, successive governments have harped on the need to address the issue with no tangible result.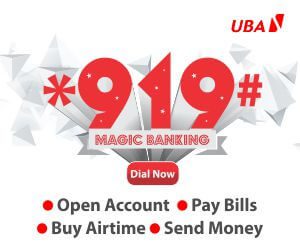 Cost of governance which refers to any cost associated with the running of government has become a major challenge to the Nigerian government and the governed.
Consequently, many Nigerians are calling on President Bola Tinubu to follow up on his announcement that petrol subsidy is gone with measures to cut the outrageous costs of running the government so that it is seen as sharing in the pain.
Tinubu's state of economic policies announced during his inaugural speech on Monday is set to bring serious economic pain to Nigerians.
The rise in fuel prices has already doubled transport costs and food prices are set to go through the roof.
This is now the perfect opportunity to curb government excesses like the outrageous allowances given to lawmakers, selling off several planes in the presidential air fleet, and pruning down wasteful government expenditures and inflated budgets that are not grounded in reality.
This problem has severe consequences on investment, industrial expansion, infrastructural development and growth of the real sectors of the economy.
Therefore, Nigeria's present reality requires nothing short of a holistic reform of its governance structure, system and process. Such efforts must, of necessity, begin with drastic reductions in personnel and overhead costs.
If we are to survive as a nation, we must turn this moment of profound crisis into an opportunity to make the hard choices we have long deferred but can no longer avoid.
As part of the cost cutting measures, Federal and State governments should reduce the size of their cabinets through amendment of the constitution and limit the number of advisers and assistants to political office holders, while bills pending before National and State assemblies seeking to set up new agencies of government should be rejected.
In Nigeria, a serving minister may have up to 10 cars, 10 special assistants, five personal assistants or even more. Every special assistant also has an assistant; every special adviser has an executive assistant and a retinue of officials and cars. And in the presidency, there are up to 100 government parastatals. Each has a chairman and directors, most of them doing the same thing. Both the Speaker of the House of Representatives and Senate President have over 100 people working under them. They should take the lead by first reducing their own costs.
It is imperative to note that many developing countries all over the world are making concerted efforts at reducing the cost of governance in order to conserve funds for infrastructure development that would impact positively on the lives of the citizens.
"If we are to survive as a nation, we must turn this moment of profound crisis into an opportunity to make the hard choices we have long deferred but can no longer avoid"
For instance, on May 18, 2006, India introduced e-governance in administration in order to reduce the cost of running its government. Other countries like Ethiopia, Thailand, Kenya, Ghana and Rwanda, have further resorted to reduction in the number of political appointees involved in the act of administration thereby making their governments efficient in the management of scarce resources.
For any society to make meaningful progress there ought to be a competent and cost effective management system that is capable of maximizing the nation's scarce resources to the benefit of all.
This is what is lacking in Nigeria.
The United States has only 15 secretaries (equivalent to our ministers) that run a country of over 250 million people.
The British cabinet is smaller than that of Nigeria. There are currently 22 cabinet positions in the government of the United Kingdom.
Our leaders should take a cue from a country like Senegal, which abolished the Senate to save costs.

In the alternative, we can make the legislative function part-time as it is done in some countries and pay them a part-time or sitting allowance. By doing so, millions of funds would be saved.
In the African continent, Nigeria is rated one of the worst governed countries based on the Ibrahim Index of African Governance.
The IIAG, published every two years, is the most comprehensive dataset measuring African governance performance. It constitutes a framework for citizens, governments, institutions, academics and business to assess the delivery of public goods and services, and policy outcomes, across Africa.
In its report, Nigeria scored 45.8 per cent as against the African average of 51.5 per cent and ranked 37th out of 52 in the overall governance scale.
The country scored lower than the regional average for West Africa, which stands at 52.2 percent and ranked 12th out of 15 in the region. While Nigeria got the damning rating by the IIAG, Mauritius is adjudged the best governed country in Africa, with 81.7 per cent, followed by Cape Verde, with 76.6 percent. Other countries that made it to the top of the list include Botswana, which is rated the third best governed country in the continent with 76.2 percent and South Africa which comes fourth with 73.3 percent. Ghana is rated 7th; Rwanda 11th; Benin Republic 18th; Egypt 26th; Mali 28th; Niger 29th; Liberia 31st; Cameroun 34th and Togo 36th; all ahead of the far more endowed Nigeria.
Nigeria's 37th position among 52 African countries surveyed on public governance practices show that the government needs to stop living in denial, adopt global best practices and drop the corruption and ineptitude that have impoverished the majority of the population.
Finally, the Steve Oronsaye report should be revisited and strictly implemented.
In June 2020, former President Muhammadu Buhari approved the implementation of the report of the Rationalisation and Restructuring of Federal Government Parastatals, Commissions and Agencies, commonly referred to as the Oronsaye Committee, which recommended the merger, conversion and scrapping of many agencies.
The committee, inaugurated by former President Goodluck Jonathan in 2011, recommended the scrapping of 102 federal statutory agencies from the present 263, the abolition of 38 agencies, merger of 52 and reversion of 14 to mere departments in some ministries.
For example, the Economic and Financial Crimes Commission is a behemoth and should be merged with the Independent Corrupt Practices Commission. The EFCC is always in battle with everyone and that is not a way to fight corruption.
The Tinubu government should look critically at the cost of governance in Nigeria to free up more resources for development.