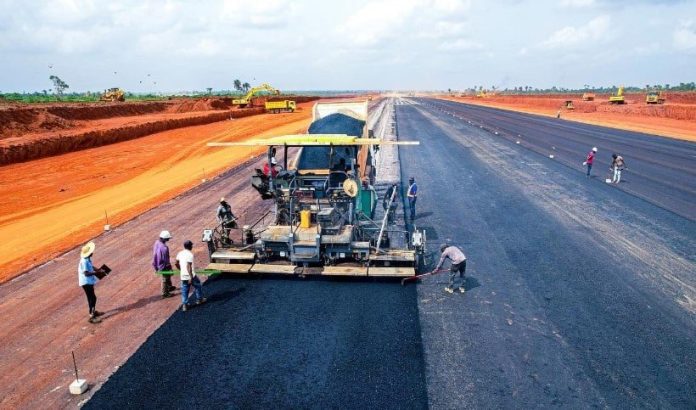 The plans by the Edo and Benue State governments to construct additional airports in their states are considered unnecessary, especially when the existing airports in the various states are performing below the expected standard.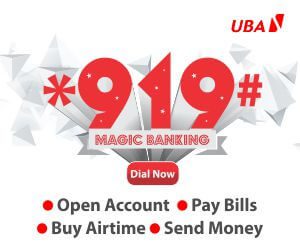 Governor Godwin Obaseki had said penultimate week that his government was committed to the development of a new airport in Auchi, Edo North Senatorial District.
Obaseki said the Federal Government had given the state tentative approval for the Auchi airport, noting that the state government was working with aviation experts to finalise the survey of the airport project.
He insisted that the project was not politically driven, stating that there was no airport between Benin City and the Abuja axis, which is more than 600km.
Also, the Benue State government has disclosed plans for a new airport after securing approval from the Nigerian Civil Aviation Authorities to construct a civil aviation airport in Makurdi, the state capital.
The State Commissioner of Information, Tourism and Culture, Mike Inalegwu, made the disclosure last week at Government House in Makurdi while briefing journalists at the end of the State Executive Council meeting.
Inalegwu disclosed that 12 states in the country including Benue secured the licences from the NCAA for the construction of civil aviation airports in their respective states.
Statistics obtained by The Point indicate that only 907,038 passengers passed through Benin airport in two years, a figure which ranked the airport as among the lowest in passenger and aircraft movement in the country.
The statistics showed that while the airport welcomed 474,021 passengers in 2021, a total of 433,017 passengers passed through in 2022.
Data also indicated that for both arrivals and departures in Nigeria, there were a total of 13.006 million passengers in 2021, and that was 43.3 per cent higher than the 9.069 million passengers that used local airports in 2020, but lower by 3.6 percent than the 13.19 million local passenger movements in 2019.
"Most of these airports are largely redundant. For example, the last commercial flights that landed at the Umaru Musa Yar'adua International Airport in Katsina was over six years ago. Only charter flights now used it intermittently"
The highest passenger traffic in Nigeria, according to statistics from the Federal Airports Authority of Nigeria was in 2014, 2015 and 2016 before the economy began to slide and before COVID-19 pandemic hit the world and asphyxiated air travel.
During this period, in 2014 total passenger traffic was 15, 335, 772; in 2015, it was 15, 222, 187 and it went down a bit in 2016 to 14, 564, 722, when economic strangulation began to happen on Nigerians.
In these figures, international passenger traffic is about 4 million; so domestic passenger traffic hovers around 11 million annually. That is about two per cent of the Nigerian population.
Therefore, the plan of the Edo and Benue State governments and other governments coming up with more airports is a misplaced priority and bad economics.
Nigeria is now littered with economically unviable airports that were built in recent years by various state governments. Even more troubling is the revelation that many more of such moribund airports are on the way.
There are 26 airports in Nigeria which are operated by the Federal Airports Authority of Nigeria, including one state-owned airport and 13 airstrips built by the military and multinational oil companies.
The five international airports are those of Lagos, Kano, Abuja, Port Harcourt and Enugu. The major domestic airports include those of Kaduna, Kano, Jos, Sokoto and Calabar.
Uyo airport is owned by the Akwa Ibom State government while the Nigerian Air Force has two airports in Makurdi and Port Harcourt.

In addition to these however, many state governments took it upon themselves to build airports in their state capitals.
These airports cost billions of naira each to build but most of them failed to generate sufficient passenger or cargo traffic to justify the huge investments made in them.
Among the numerous unviable airports in the country are those in Asaba, Akure, Bauchi, Benin, Birnin Kebbi, Ekiti, Gombe, Ibadan, Ilorin, Jalingo, Katsina, Makurdi, Minna, Owerri, Warri and Zaria.
Most of these airports are largely redundant. For example, the last commercial flights that landed at the Umaru Musa Yar'adua International Airport in Katsina was over six years ago. Only charter flights now used it intermittently.
The airport only comes to life during hajj operations but it winds down soon afterwards. Katsina Airport's fate is the fate of most airports built by state governments in the past decades.
Most of them were built as glorious political projects without adequate studies to determine their commercial viability.
However, in spite of the fact that most of the state airports are idle and not making money, more states like Edo, Benue, Anambra, Nasarawa, Osun, Zamfara, Lagos (Epe) and Abia states are about to build new ones.
The Ogun State Gateway International Agro-Cargo Airport at Iperu-Ilishan Road, Ikenne local government, was commissioned on February 23, 2023.
According to the state government, the cargo airport is a mega airport project conceptualized by Governor Dapo Abiodun to create the needed infrastructure to boost the exportation of agricultural and non-agricultural goods and reinvigorate further social, economic activities, which will subsequently increase revenue generation drive of the state.
But since the airport was commissioned at a very high cost, it has not serviced the export of any farm produce to anywhere outside the country.
Such humongous expenses for projects that are not of high utility by the majority of the people of the state are misplaced expenditure.
In October 2022, former Ekiti State Governor, Kayode Fayemi, commissioned a yet-to-be-completed Agro-Allied International Airport initiated during his administration.
The unnecessary cargo airport has not been made operational due to lack of basic facilities and equipment yet to be provided after being commissioned last year.
While the Lagos proposed new airport at Epe could be viable, almost all the others are unlikely to become viable in the foreseeable future due to a combination of lack of economic activities, proximity to more viable airports and inadequate infrastructure.
Many of the state airports lack adequate infrastructure and navigational facilities such as landing lights, short and narrow runways, fire service facilities, conveyor belt, fuel dump, motorized ladders and ambulance services which are vital in running an airport.
It is regrettable that the proliferation of airports in the country occurs without a corresponding rise in passenger traffic, enhanced disposable income, economic activities and dwindling resources to the states. At the moment, no state owned and managed airport is operating at financial breakeven figures because their monthly expenses are higher than their monthly income.
It is high time the Federal Government wades into this matter and calls the state governments to order and put a stop to these white elephant projects.