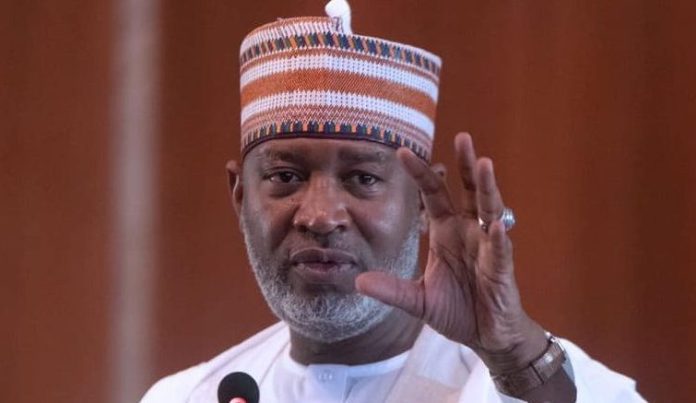 How the former Minister of Aviation, Hadi Abubakar Sirika, got away with fooling Nigerians under the watch of a man considered incorruptible in the very last minute of his days in office, should be a major study in governance and leadership.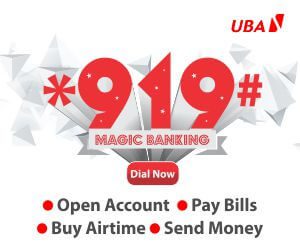 Over the years, the average Nigerian had become familiar to being taken for granted by politicians and government appointees.
But nothing prepared the country for the show of shame put up on May 26, 2023 by Sirika.
For him to assume that Nigerians are dumb and unintelligent implies that the motivations behind the failed Nigeria Air project deluded his sense of self-regulation.
Desperate to claim that the spurious Nigeria Air was launched by the Muhammadu Buhari administration, the former Aviation Minister sought for, repainted and displayed to Nigerians, a plane borrowed from Ethiopian airline.
On several occasions, most Nigerians had expressed consternation that the idea of floating a national carrier, in the advent of our economic regression, was unnecessary, unviable and a direct competition to the majority of the private airlines in the country struggling to survive.
The court injunction that prevented further amplification of the project was and is still in force; but Sirika's inclination to his corrupt ideal was too intense to see otherwise.
The stage show of using an Ethiopian Airlines' B737-800 aircraft with Nigeria Air's livery was not just deceptive but misguided in every sense of the word.
It is, as of today, impracticable, except with forensic investigations, to know how much the Federal Government has spent on the phantom national carrier project.
Telling Nigerians that only N5 billion has been spent on the hopeless project is arrogantly insulting when millions of Nigerians are starving to death.
As the Minister of Aviation, Sirika barred the institutionalization of all agency boards under the Ministry of Aviation.
Indeed, Nigeria's aviation industry was his patrimony, and all the players were vassals.
The sole minister's authority reigned through the last four years of Buhari's poor leadership.
When aviation was under the Ministry of Transportation, Sirika vehemently fought the senior minister, Rotimi Amaechi, in the first four years of Buhari's wasted adventure.
The audacity to carve out a separate ministry of aviation, which Buhari swiftly approved, gave Sirika the undue pomposity to craft every citizen of Nigeria into vassalage. Tax-payers' funds were at his disposal to dispense unchecked and unaccounted for. The deluge of unqualified personnel from his Katsina enclave that he imposed on all the agencies under his ministry cannot be overstated. Sirika was the lord, and everyone else was his subject.
"Telling Nigerians that only N5 billion has been spent on the hopeless project is arrogantly insulting when millions of Nigerians are starving to death"
In 2015, when Sirika was appointed Minister of State (Aviation), he had put forward an aviation roadmap with a national carrier as the main project, which he promised must be delivered to the Nigerian people before the end of Buhari's administration.
After failed attempts by other ministers to set up and successfully run a sustainable national carrier in the last 50 years from Nigeria Airways to Nigerian Global, Nigerian Eagle, Virgin Nigeria, Air Nigeria and Nigeria Air, Sirika had promised that the Buhari administration was going to restore the pride of Nigeria in the skies by floating a national carrier which would bear Nigerian flag.
Sirika failed to achieve this, likewise his boss, former president Buhari. After failing for eight years to even get certifications, approvals and meet other requirements to run an airline, Sirika should have taken his failure in good faith and retired to his home.

Sirika's deception was not limited to Nigeria Air alone. He unilaterally proposed the concession of the four major airports: Lagos, Abuja, Port Harcourt, and Kano. The dynamics of the concession arrangements are still a mystery to all industry actors. The spurious nature of the private participation in the airports' management rests on using his proxies to hold forth the assets for him.
His bundle of lies that the 10 fire trucks meant for the government airports attracted Value Added Tax and other statutory charges, which prompted the inflated price of N1.2 billion per truck, is flatly dubious.
Some members of the House of Representatives have now also labeled the entire exercise a fraud, and we call on relevant law enforcement agencies to see this as their cue to take action. Sirika must be prosecuted for this brazen attempt to defraud the entire country openly.
In an attempt to defend the charade, Sirika was recently on a live television programme, where he claimed that Nnolim Nnaji, chairman of the House Committee on Aviation, only labeled the unveiling spectacle as a fraud, because of an unmet bribe for 5 percent of Nigeria Air.
Whether this claim is true or not, we believe it also gives law enforcement officers yet another person of interest that should be interrogated for any culpability in the collective disgrace Nigeria was subjected to.
Everyone involved, starting from Sirika, to even those who may have allegedly requested or taken bribes to allow this charade go so far until the shameful display, must be made to account for it.
In eight years, former President Buhari's administration spent over N85 billion on Nigeria Air, including expenses on transaction advisers, working capital and consultancy bills between 2016 and 2023. This much was spent on a phantom airline, despite dilapidated infrastructure in need of urgent attention across the country.
Despite the billions of naira spent on Sirika's illusions for a national carrier, the airline has not only failed to secure an Air Operating Certificate, an approval granted by the Nigeria Civil Aviation Authority to an aircraft operator to allow it to use aircraft for commercial flight operations, but it has also not secured a single aircraft for its operations.
Sirika must be prosecuted, to answer for any and all financial crimes he may have committed in respect of the bogus Nigeria Air project. This will also serve as a deterrent to others who may feel the need to toe this shameful path in the future.
President Bola Tinubu should start recovering all looted funds from the former Minister of Aviation. Others can follow, thereafter.