Critical election materials were destroyed in the attack at the Independent National Electoral Commission's local government office in Ogun State on November 10.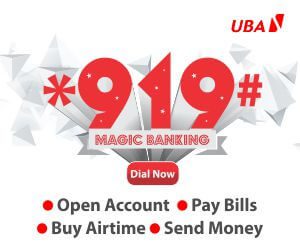 Festus Okoye, INEC's commissioner for information and voter education, said over 65,000 uncollected PVCs were destroyed in the fire.
Okoye said the incident occurred around 1.15am when some unidentified persons overpowered the security personnel on duty and set the entire building ablaze.
"The main building and all the commission's movable assets in the office were destroyed. They include 904 ballot boxes, 29 voting cubicles, 30 megaphones, 57 election bags, 8 electric power generators and 65,699 uncollected permanent voters cards (PVCs)," he explained.
Okoye said they also got a report that one of the commission's offices in Osun State was attacked and set ablaze, and that an emergency security meeting had been called to get to the bottom of the electoral threats.
"Similarly, the resident electoral commissioner for Osun state, Dr. Mutiu Agboke, reported that our office in Ede South local government area was attacked and set ablaze," he said.
Okoye regretted that with just days to the 2023 general election when the commission has commenced the movement of materials to its offices nationwide, these simultaneous attacks are very worrisome.
In 2021, the INEC Chairman, Mahmood Yakubu, said that the series of attacks on the commission's facilities may undermine its capacity to organise elections and also negatively impact on the nation's electoral processes.
We recall that there have been a series of accidental and coordinated attacks on INEC facilities spread across the country dating back to 2019 even before the general election of that year.
On 28 January 2019, there was a fire incident at INEC office in Oyigbo Local Government Area of Rivers State.
The following month on February 3, 2019, hoodlums set ablaze the INEC office in Isiala Ngwa South Local Government Area of Abia State around 2am.
In 2015, in the heat of the controversy surrounding the governorship election in Abia State, thugs set the INEC office at Omopa on fire, prompting the relocation to Umu-Ikaa.
The following week, on February 10, the Plateau State INEC office in Qua'anpan Local Government Area was on time where ballot boxes, generators filled with fuel, cubicles, newly printed electronic and manual voters register, and unclaimed Permanent Voter Cards were destroyed.
Two days later, on February 12, the Anambra State INEC office in Awka was set ablaze. Two containers containing 4,695 smart card readers were destroyed alongside other sensitive materials.
Also, February 24, 2019, the Osun State INEC Office in Ijebu-Ijesha, Oriade Local Government Area of the state was engulfed in fire that burnt part of the office.
On March 8, 2019, the Akwa Ibom INEC office in Ibesikpo Asutan Local Government Area was gutted by fire where 198 smart card readers, printed voters register, 13 generator sets, voting cubicles as well as other sensitive and insensitive election materials, were burnt.
The following day, on March 9, 2019, INEC's Registration Area Centre at Ezza North LGA in Ebonyi State was set ablaze by hoodlums.
"It is our point that no matter the reason by anybody or group, INEC should not be a target for destruction, because destroying the commission's facilities amounts to destroying Nigeria's democratic process"
Before that, on March 3, 2019, the Jigawa INEC office in Gumel LGA was burnt with everything destroyed, including documents, furniture, generators, electronics and computers, among other materials.

In 2020, INEC equally recorded some fire incidents including that of February 2, 2020, in Ogidi, Idemili North LGA of Anambra State, in which its office there was gutted by fire.
Few days later, on February 8, 2020, hoodlums reportedly set ablaze INEC office in Orlu LGA of Imo State, a week after the supplementary election held in the state.
Similarly, on September 10, 2020, just before the Ondo State governorship election, 5,141 card readers were destroyed in a fire at the state head office of the commission in Akure.
There was also a fire incident on April 17, 2020 at the INEC National Headquarters Maitama Abuja where a section close to the Media Centre of the commission and the Election Party Monitoring Office were affected.
The first reported fire incident that affected INEC in 2021 was on April 20 when an early morning fire outbreak razed the INEC Data Processing Centre in Kano State.
On May 2, 2021, the former REC for Akwa Ibom State, Mike Igini, reported that the INEC office in Essien Udim LGA had been set ablaze.
Few days later on May 9, 2021, the REC for Abia State, Joseph Iloh, reported that the recently renovated INEC office in Ohafia LGA of the state was set ablaze.
On May 13, 2021, Okoye said the REC for Enugu State, Emeka Ononamadu, reported that the INEC office in Udenu Local Government Area was set ablaze by gunmen suspected to be outlawed IPOB members.
On May 14 and 16 consecutively, the Enugu State INEC office at Obollo-Offor, Udenu LGA; and Enugu State INEC office headquarters were attacked and burnt, after the security personnel on duty were overpowered.
Two days later on May 18, 2021, two INEC offices were simultaneously attacked in Ebonyi State with the Ezza North Local Government office and Ebonyi LGA office of the Commission burnt; while Izzi LGA office was vandalized with the ceiling and doors badly damaged.
These incessant attacks on INEC facilities are becoming worrisome.
The rate at which INEC offices are attacked across the country with devastating effects is a dangerous trend, which if not checked will impede the process of organising a successful election in 2023.
We also note that this comes with huge cost implications on INEC's budget, especially with some of the INEC offices/structures and election materials burnt/destroyed.
There is a need for better security provision for all INEC offices and structures as a matter of national emergency.
The spate of attacks is beyond mere coincidence and requires in-depth investigation that ensures the culprits and their sponsors are apprehended and prosecuted.
It is regrettable that these attacks are indications of an absence of effective security architecture in Nigeria which has created a porous and vulnerable system.
We are worried that INEC, a vital democratic institution in the country, has become a target of attacks by hoodlums.
It is our point that no matter the reason by anybody or group, INEC should not be a target for destruction, because destroying the commission's facilities amounts to destroying Nigeria's democratic process.
Sponsors and perpetrators of this heinous act should have a rethink on their dangerous mission to kill the country's democracy and disrupt the 2023 general elections.
We urge the Federal Government to beef up security at INEC offices nationwide, by ensuring 24-hour security surveillance and patrol of all INEC offices in order to arrest criminals behind the attacks and also to prevent further attacks.