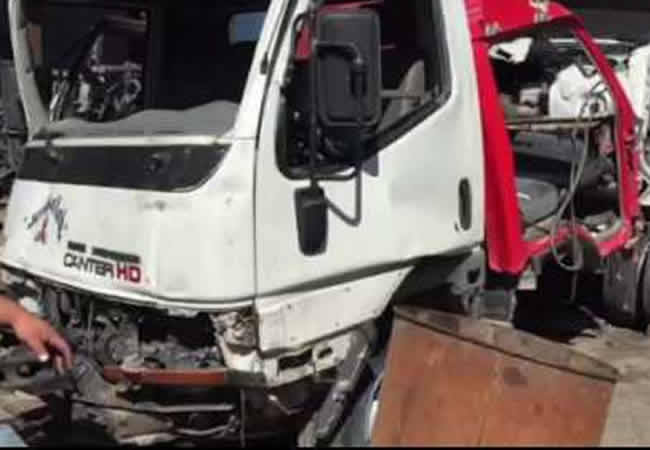 The rise in the number of crashes on our roads is frightening. The high rate of carnage demands appropriate and adequate policy interventions by the regulatory authorities.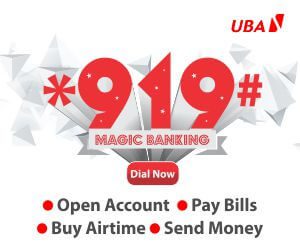 Hardly any day passes without a report of a road accident that leaves on its trail horrific tales of fatality, injuries, wrecks, traffic hiccups and loss of productive hours. Apart from the socio-economic burden that these road mishaps place on victims' families, they also take a huge toll on the country's economy.
Some N450 billion is estimated to be lost annually from goods and services that perish in road accidents.
Recently, seven persons were burnt to death in an auto crash at Iyana Oworo inward the Third Mainland Bridge involving a commercial Mazda bus conveying passengers from Oshodi to Ajah.
The year 2022 had opened with a report that eight persons died and five others sustained injuries in an accident on the Ondo-Ore Expressway at Bagbe, Ondo West Local Government Area.
In August, a truck loaded with cement crashed into a Toyota Picnic van killing some of its occupants.
Another road traffic crash claimed five lives at Ibiae, Biase LGA, Cross River State.
In the same month, a crash involving two vehicles in the early hours of the day in Alaro City, Epe, Lagos State, claimed 16 lives and injured five others. Twenty-three male adults were involved in the crash; 16 died, five were critically injured, and two escaped unhurt.
The death toll rose on September 5 when a girl and four adults died in an accident involving an SUV and a truck at Enugu-Agidi, off Awka-Enugu Expressway, Anambra State.
Road traffic crashes have been identified by the World Economic Forum as the eighth leading cause of death for all ages.
In Nigeria, road traffic crashes constitute one of the leading causes of deaths.
Between 2013 and 2020, the National Bureau of Statistics revealed that 41,709 persons died in road traffic crashes in the country, with 3,574 dying in 2020.
Though the Federal Road Safety Corps said it achieved a 54 per cent reduction from 1987 when it was established to 2021, the carnage remains high. It recorded 13,027 crashes nationwide in 2021.
According to the World Health Organisation, its estimate of 41,693 deaths on Nigerian roads was 2.82 per cent of the global total.
"Between 2013 and 2020, the National Bureau of Statistics revealed that 41,709 persons died in road traffic crashes in the country, with 3,574 dying in 2020"
The World Bank ranks Nigeria 54th in the world in the number of road accidents.
About 3.0 per cent of Nigeria's GDP is drained by road traffic crashes, says the WHO.
A 2010 study estimated that road traffic crashes impose an economic cost of N80 billion annually on Nigeria—in property lost or damaged, cost of medical treatment and in lost productivity.
Indeed, driving on Nigeria's approximately 200,183 kilometres road network can be risky and arduous as large swathes have broken down, ridden with potholes. But there are other things responsible for the rise in road carnage in the country.

These factors range from faulty road design to poor road quality, insufficient safety features in vehicles and speed limit violation by reckless drivers, who disregard all safety codes. Some are half asleep behind the wheels under the influence of alcohol and drugs.
However, the tragedies and mounting body count from accidents can be curbed by inexpensive remedial interventions.
It is common knowledge that there are too many rickety vehicles on our roads. The tyres of several vehicles plying the roads are either worn out or are in a state of disrepair, just as their brakes are suspect. Some drivers drive in foggy conditions with malfunctioning headlamps. The prospect of accidents is enhanced when vehicle owners do not take the precaution to ensure their vehicles are road worthy.
Carnage on Nigerian roads can be prevented or reduced, to enable the country to fulfill its commitments to the Sustainable Development Agenda 2030, especially target 3.6 of Sustainable Development Goals requiring a 50% reduction in global road traffic deaths and injuries by 2020. This is also in synergy with the primary constitutional responsibility of the state to protect lives and property.
Governments at all levels need to address road safety in a holistic manner, particularly through enforcement of extant legislations on key behavioural risk factors including speed, drink-driving and failing to use safety and protective gadgets.
Greater attention is required to make roads safer, for instance by giving consideration to pedestrians, cyclists and motorcyclists. Those who plan, design, operate and use the roads share responsibility for maintaining a system in which crashes occur less frequently.
Lead agencies such as the FRSC should be equipped with appropriate capacity and synergized with related multi-sectoral coordination arrangements with other agencies for effective action.
Besides, data collection should be strengthened because without the ability to assess progress and the effectiveness of efforts to reduce fatalities and injuries, the nation will fail to identify gaps in the system needed to deliver tailored improvements.
The government should also provide functional cameras that can capture over-speeding vehicles; give road construction and maintenance contracts to companies that would deliver on time and according to quality specifications.
Furthermore, given Nigeria's terrain, concrete instead of asphalt should be used for road construction and the roads should be complemented with super drainages.
In addition, the government should fast track the development of the rail system to reduce pressure on roads; and the media and other civil society groups should play their surveillance functions to ensure implementation.
Practically, there is a need for a strong regime of discipline on the roads. Only roadworthy vehicles must be on the roads. This will reduce the probability of accidents occurring as a result of technical failure. Many of the vehicles that display roadworthy certificates are simply not fit-for-purpose.