Following the emergence of Pastor Osagie Ize-Iyamu as its standard bearer in the forthcoming governorship election in Edo State, the Peoples Democratic Party in the state has expressed confidence about its victory at the polls.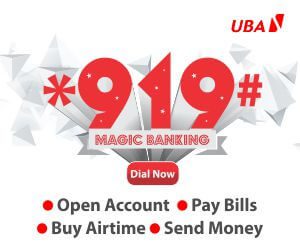 The Edo PDP also predicted that the choice of Mr. Godwin Obaseki by the ruling All Progressives Congress as its candidate for the September 10 governorship election in the state, would cause a total defeat of the ruling party.
Ize- Iyamu had emerged the PDP gove r n o rship candidate two days after the nomination of Godwin Obaseki as the APC standard bearer by the majority of the party delegate.
Speaking with our correspondent in an exclusive chat, the Edo State Chairman of the PDP, Chief Dan Orbih stated that with the emergence of Obaseki as the APC candidate, the opposition party had been assured of victory at the polls. O r b i h added that though the Edo State chapter of the PDP would not underrate the chances of the APC candidate, his alleged anointing by Governor Adams Oshiomole, which had not gone down well with many members of the ruling party in the state, would make victory easier for the opposition.
"The greatest problem Obaseki is going to face at this election is people seeing him as Oshiomhole's candidate. Because, today, the Edo people are sick and tired of Oshiomole's politics of deceit. Seeing him as his candidate is enough to make him fail in this election, because Oshiomole's performance in the state is a total disgrace to all indigenes of Edo State, and if such person endorses someone to succeed him, definitely, the candidate will fail," he said.
Orbih also maintained that the performance of the PDP in the last senatorial election in the state, where the party won in two out of the three districts, would go a long way in ensuring victory for the PDP in the September 10 governorship poll.
"Don't forget that during the last general election in the state, PDP had two senators; we also have majority of the members in the House of Representatives and the Senate. So, Oshiomhole's days in Edo politics are numbered, the people are counting the days, because we hold the tactics that will send him and his party out of this state totally," the Edo PDP boss said.