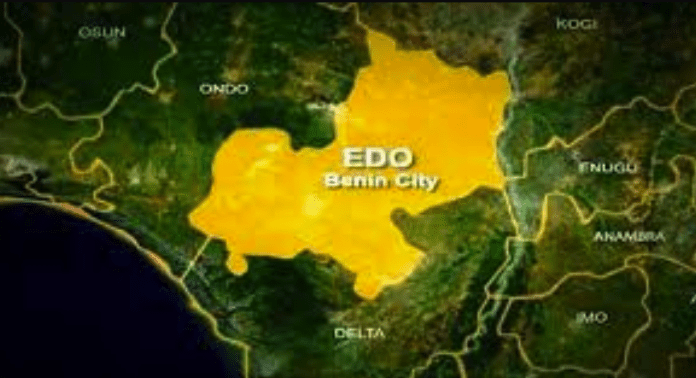 BY OROBOSA OMO-OJO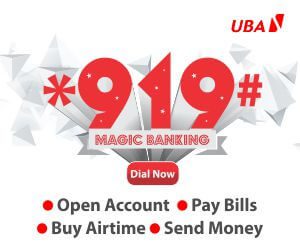 The people of Edo Central Senatorial District through the 'Esan Ethnic Nationality', we learnt, are driving their aspiration for an Esan Governor in 2024.
We hear, too, that they have listed criteria for aspirants from their zone to satisfy, in order to enjoy overwhelming support from their five local government areas.
According to reports, they came to this conclusion after a meeting that was presided over by the president of Esan Okpa Initiative, Mr. Mathew Egbadon, former Speaker of Edo State House of Assembly, who has also disclosed plans to engage other senatorial zones with the hope of getting them to 'concede' the governorship ticket to persons of Esan extraction on the basis of "justice, equity and fairness."
He had reportedly argued that while Edo Central's reign under Prof. Oserheimen Osunbor was shortened after 18 months in office, he reminded Edo people also that, Edo South with Mr. Lucky Igbinedion and Mr. Godwin Obaseki, would be completing 16 years in government house by November 11, 2024, just as Edo North has had two terms of eight years under Mr. Adams Oshiomhole.
Egbadon insisted that they will only support Esan aspirants that are imbued with a strong association with Esanland.
As one reporter puts it, "…this sounds sessional enough to caution their brothers across senatorial borders."
The successful candidate according to Esan Okpa Initiative must also possess mandatory qualification for "Esan-centric" and "People's Specific Demands."
Centrism is a political position that supports a balance of social equality and a degree of social hierarchy, at the same time, opposing political changes that would result in a significant shift of society strongly to the left or the right.
Esan-centric requirements, they said must include, the individual's strong belief in Esan values, evidenced by "an unbroken track-record of enthusiastic association with Esan issues, Esan concerns and Esan cultural challenges and those matters pertaining to the general development of the Esan nation."
Curiously, this centrism ideology is silent on 'people-centric' requirements that can bring about equitable development of the state.
Edo Central people should be applauded for insisting on Esan-centric requirements from their candidates. After all, charity they say must begin from home.
Prof. Ambrose Alli was Esan-centric and did much in that regard, just as Adams Oshiomhole was an unrepentant Etsako-centric governor.
Expectedly, the hype and noise about the contest by the Esan people has received enormous attention, so much so that 80% of would-be aspirants so far mentioned are from the zone.
The foxy aspiration is however without consideration for the different political arrangements and the constitution of political parties.
The precedent in the state, at least, since the return to democracy in 1999, does not support placing restraining orders on contenders from specific districts. Candidates have always emerged through negotiations and general acceptability.
Also, they may have not critically studied the contributory electoral values of each zone, especially with the outcomes of 2023 general elections in the state.
Perhaps, a better understanding of these axillary factors will help the agitators, principally, the 'Esan Ethnic Nationality' and Esan Okpa Initiative to restrategize their modus operandi.
Any unvarying or habitual method or procedure may deny them the opportunity to return to Dennis Osadebey Avenue, since Prof. Oserheimen Osunbor's hurried departure on November 11, 2008.

For clarity's sake, an Esan governor must not necessarily be a product of 'Esan Ethnic Nationality' as it is being narrowly conceived. Edo people are capable of producing a governor from any region for themselves.
In 2007, virtually all the hamlets and their traditional rulers in Edo North voted against Adams Oshiomhole as an Action Congress candidate.
However, his campaign organization was driven by volunteers from Edo South who were genuinely convinced that power should shift, but to a productive and liberal person.
"An Esan governor may as well be realised in 2024, but not through coarseness and not by intimidation"
Out of six or so members of the Adams Aliyu Oshiomhole Campaign Organisation, only Sylvanus Eruaga (aka Double) was from Edo North. Others were Benins of Edo South, including Prof. Omo Omoruyi (DG) of blessed memory, Osarodion Ogie (Secretary), Orobosa Omo-Ojo JP (Director Media and Publicity), Lawrence Okah (Director of Finance), and Rotarian Agharese Idubor (Director of Protocol).
Oshiomhole was eventually crowned by the Benins with their resources, time, energy and life. Three young men were shot dead on April 14, 2007, including Orobosa Aiwekhoi.
Historically, the Esans are not known for political agitation.
The two Esan governors that have ruled the state both emerged through imposition – Late Prof. Ambrose Folorusho Alli of Unity Party of Nigeria (UPN) and Prof. Oserheimen Osunbor of the People's Democratic Party (PDP) were imposed by Gen Olusegun Obasanjo and Chief Obafemi Awolowo respectively.
Awolowo drafted Alli from the morbid anatomy department of the University of Benin Teaching Hospital to fly the flag of his party in 1979, but what followed in 1983 is a story for another day.
Prof. Osunbor on the other hand, was forced on Chief Tony Anenih and Edo PDP by Obasanjo against Anenih's choice of Senator Odion Ugbesia.
Who knows? An Esan governor may as well be realised in 2024, but not through coarseness and not by intimidation.
There are lessons to be learnt by Esan Ethnic Nationality and Esan Okpa Initiative.
In the pre-1999 political movement, the likes of Mr. Lucky Imasuen made considerable inroads, leading to the general election through his education philanthropic movement with the distribution of chairs and desks to schools.
Same was with Gen Charles Airhiavbere who before retiring from the Nigerian Army, assisted several schools as well with scholarships and learning aides.
From the over twenty something plus names out there from Edo Central, there is no one that has community service credentials. Among the unweeded list is a said 'billionaire' without traceable political link.
There are others who have become serial contenders and some dreary draped characters.
Going by recent political history, having truckloads of money is not the only credential that can sell anyone to govern Edo State. Prof. Osunbor had no billions, Alli had no billions and neither did Oshiomhole.
As a matter of fact, some of those that have been lucky to lead Edo State did so through the magnanimity of the people.
For instance, a committee of friends raised funds to rent Ambassador Aziz Garuba's property on Gapiona road, Benin City for Oshiomhole to reside in 2007.
Such is the mysterious circumstance surrounding politics in Edo State.
The first fund raising for Oshiomhole's 2007 contest took place at the Civic Centre, Victoria Island, Lagos and it was organised by Osarodion Ogie, Osahon Osemwota, Orobosa Omo-Ojo JP all in a bid to shift power.
Be that as it may, what the Esan people should search for is the 'people-centric' man or woman that will represent all the tribes and races and guarantee all round development of Edo State.
And since power rotation is not codified in the constitutions of political parties, it will be a rare opportunity in 2024, after 16 years, for Edo people to pick candidates of their choice without the encumbrances of imaginary boundaries.
In 2024, the only justifiable way is to have candidates drawn from the different political parties who are marketable, irrespective of their tribes or sections of the state.
Orobosa Omo-Ojo JP, a former Commissioner, former Special Adviser to Governor Adams Oshiomhole, wrote from Edo State.