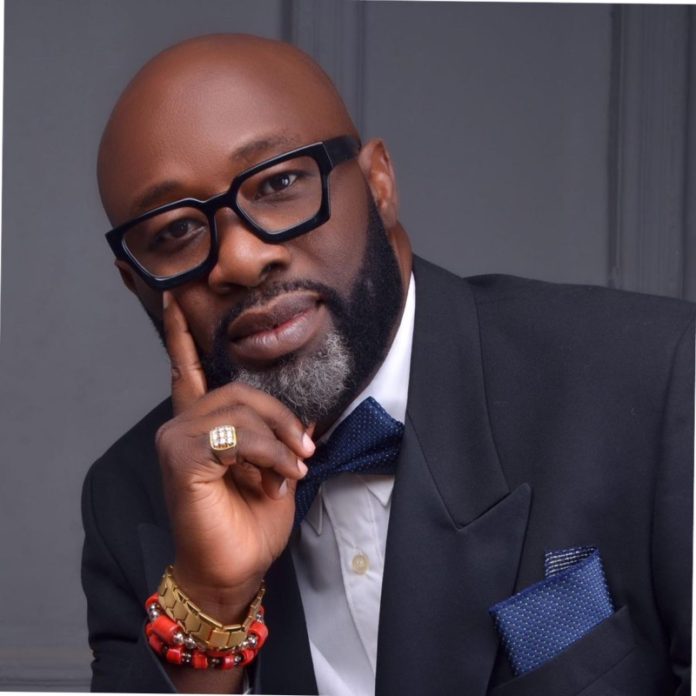 As the race to secure the Labour Party governorship ticket in Edo State intensifies, one of the aspirants, Daniel Eghonghon Akhuemonkhan Matthews in this interview with MAYOWA SAMUEL, speaks about the challenges the citizens of the state are grappling and how they can be surmounted. Excerpts: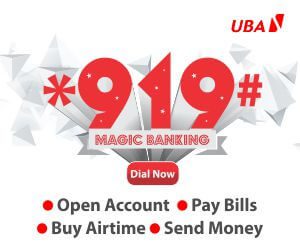 Governor Godwin Obaseki will soon be ending his tenure in office. Has he performed to your expectation so far?
As a proper Edo man, we don't criticize our elders, we pray for them and encourage them, both in their successes and shortcomings.
He has about a year to go, so judging him on his success or failure is absolutely not necessary.
My focus is what will I do when I become the governor? His performance, if we are to be fair, he had some successes and failures. The situation he met when he came in and the situation he'll be leaving behind, history will be the better judge.
I can't judge any more or any less on that. But I'll say one thing, that every leader who lives in any society should always contribute something. Some people will judge whatever they contribute as good, some people will be indifferent while others will say they didn't do enough. I'm not worried about yesterday; I'm worried about today, the future and the next generation to come.
How do you see the fracas between Obaseki and his deputy, Philip Shaibu?
In every marriage or relationship, there'll always be times when things need to be tidied up. Don't forget that both Obaseki and Shaibu left APC to PDP. Their differences shouldn't affect the common man or their abilities to carry out their functions.
I don't think it's anybody's business but when I'm choosing my team, from deputy governor, all the way down, to commissioners, I'll choose people with the same goals and objectives, not people who have their own hidden agenda, drama or schemes while we're trying to move the state forward, that will be my prime criteria.
People who are loyal to the core, loyal to the objectives, goals, loyal to the purpose that a common or average man or a son of nobody can work hard, do the right thing and succeed.
A government that has compassion and cares for the average and poor citizen, that cares for their welfare, well-being, their security and their lives, the values they place on the things they do that affects the average man. Discarding their personal differences, if they are working for the same goal, then it's nobody's business to worry about that, it's when there's conflict of interest or hidden agenda that there's a problem. They will resolve it.
The bone of contention is that since 1999, Edo Central has produced only one governor, Prof. Oserheimen Osunbor, who only lasted 18 months in office after the court sacked him, unlike Edo North and Edo South that had completed their various terms in office. Reports say Obaseki prefers someone from Edo Central out of equity and fairness. You're from Edo Central, do you believe in power rotation? Do you believe that someone from your region should be the next governor?
I'm from Edo Central. For equity and fairness, we've had someone from Edo North, Adams Oshiomhole, who governed successfully for eight years; we have someone from Edo South right now, Obaseki. It's only out of fairness and equity that people are saying they should rotate, just like we have the presidency rotating between the north and south.
However, rotating for rotating sake is wrong. I strongly believe in rotating for the very best person to come out, not just to pick any random person from the South, East, North, West. I know there are people pushing the Esan agenda, and I strongly believe in the Esan agenda.
Esan agenda is Edo agenda that believes in fairness and equity. People from Esan have supported people who are not from Esan in government, so I believe people from Edo South and Edo North will support somebody, and that person should be me.
I also believe beyond that, that just picking someone from Esan to be the next governor shouldn't be an entitlement; it should be the very best with clear conscience, sense of purpose and clear sense of direction and intentions that will benefit everybody.
I don't think I'm the best candidate, I believe I'm the best candidate. I've not approached anyone with a sense of entitlement, nor have I approached anyone to buy their moral consciousness or bribe them to sell their integrity to support me
Out of all those that have signified interest in becoming the next Edo governor, what makes you think you're the best candidate?
I don't think I'm the best candidate, I believe I'm the best candidate. I've not approached anyone with a sense of entitlement, nor have I approached anyone to buy their moral consciousness or bribe them to sell their integrity to support me.

I've not done that, and I have no intention of doing that. I've not gone to say because I'm an Esan person, I'm entitled to it, no, I've not done that and I'm not doing that. But I'm going into this competition to revamp the spirit of Edolites, the same spirit that Ambrose Ali laid.
To bring to the fulfillment of the Edo vision where a child of nobody that wants to go to school, can work hard and become somebody, not because he belongs to some political family, or godfather, who thinks you don't deserve it all.
A society where a child won't die just because they couldn't afford to buy malaria drugs or a family where the bread winner dies and the whole family ends up collapsing out of poverty.
We'll create a safety net where lives and properties matter.
We have federal and state roads that have been totally abandoned, where people die every time but people are not held accountable. 45 percent of 15 year olds are unable to read in Edo State. The people have no access to public education and public health anymore in Edo State.
People self-medicate or go to traditional healers that add no quantity of dosage to what they do. That's the society we should eradicate and establish a society governed by compassionate leaders.
I'm not running because I have the wealth to splash or because I want some local chairmen or delegates or even the citizens of Edo State to vote for me so I can buy their conscience or their morality or integrity.
No, I'm not your candidate if you're expecting me to make you sell your future for a loaf of bread like Esau did to Jacob, or betray your own integrity, that's not me. If I can buy your morale, conscience and make you betray your integrity for a loaf of bread, then I'm not accountable to you, when I get into government, you won't be able to ask me for shishi because I've already paid you off until another four years.
Those who enjoy that privilege are not the common man, the common man suffers from that kind of politicking because they're not accountable to the common man, and they're accountable to the people who helped swing the election to their way.
The last presidential election witnessed the Labour Party winning the presidential election in some states but it wasn't the case in the governorship elections, as your party only won one state. How confident are you that your party will carry the day ahead of the PDP and APC?
That's a wakeup call to Labour Party to make them realise that the Obidient movement is not loyal to a party, but to a course, a revolution of change where a common man has a say among the people who govern them, where an average man pins their hope about their future on what their future is supposed to be.
So, the Labour Party should be very careful who they choose, especially the delegates and the party officials. They shouldn't choose any random person that can make them compromise their own integrity and value, and make them sell their own honour, because the person can dole out money for them.
You cannot handpick somebody and expect the masses to follow. Gone are the days when that will happen. Alex Oti won with the popularity of Peter Obi but Oti also won with his integrity, values, vision and sense of purpose, and people listened to him.
The Labour Party can't be playing the same political game that APC and PDP have been playing. Even Peter Obi can't make Obidients follow a false candidate who can't deliver, who has no vision or purpose.
Look at what's happening in Imo State, the place is divided into two. General Lincoln had the Obidient movement's support but the delegates chose someone else. Apparently, there were some shenanigans that happened there, so General Lincoln went to a different independent party.
On Tuesday, Obaseki disbursed N1.3bn allocation to traditional rulers across the 18 local governments of the state, to enable them to assist the government develop the state while contributing their quota from their various communities. This has generated mixed reactions both in and out of Edo. What's your take on that allocation to the monarchs?
I don't know if the governor borrowed this idea from me because I've been saying that since February. One thing you don't understand is that politicians come and go but these traditional rulers remain for years.
If you want to develop the community, you need to hold them accountable to that community.
Don't just make them ceremonial heads alone but make them active participants of that community. They're the ones that know the roads to the poor hospitals and poor schools.
They should be involved to make sure things are delivered, not by external persons. I think it's a good development; we can't be doing the same thing and expect a different result, that's the definition of foolishness. If we're not getting the results we expected, then we should try something else, if that also doesn't work, then you try something else until you find a balance or mixture that works.
We've heard about Niger Delta governors mismanaging their 13 percent derivation fund allocated to them. The most pronounced one is that of immediate past Delta State governor, Ifeanyi Okowa. How do you suggest these governors are made to transparently account for how their derivation funds were spent?
It's very simple; we have to have transparency in governance. For us to have an open government, we have to have people in government that believe in transparency. We must be able to account for every income and expenditure; if we can't do that, then we can't have a functional government.
We also should have a mechanism to do checks and balances; if we can't do that, then we can't have a successful government. When there's a 13 percent derivation allocated to you in a closed door, and it's never challenged, then we're still going to have corruption and there will be maladministration because there's no accountability across board.
The one I couldn't understand is the salaries of civil servants that are yet unpaid, that's just wickedness.
Let's take a public school that's getting N50, 000 per month, once you don't pay that teacher for that month, that teacher won't be able to pay the landlord, the landlord will not be able to pay his own expenses, including his own children's school fees.
The woman that sells bread or pepper also won't be able to get money from these people to continue her trade. If at all she gets patronized, they have to buy from her on credit and promise to pay when they have the money.
So, if you go and buy from her on credit, the bread or pepper seller too will go and buy on credit, that's how inflation starts.
I'll create a microfinance bank that will give credit to small businesses that will allow them trade, because most times, when these small businesses don't sell, they spend their capital.
When things are getting bad, they sell their things because their capital may not even be enough to invest or develop. So, we'll have continuous tax flow in the system and the more we have that, the economy will balance itself out, cost and standard of living will improve.
What are your plans to address insecurity in Edo State?
That responsibility falls on the president. However, in terms of the problem of insecurity in Edo State, the way I'll do it will be different.
I'm very grateful that Obaseki deployed one or two of my ideas. Also, some of the vigilantes, about 1,500 which I also proposed a long time ago, I'll deploy to all the local governments.
Specifically, not to do road blocks, but to go after armed robbers, kidnappers and those who damage properties and destroy lives. When it comes to kidnappers, this is what I'll do differently. My own vigilante or special force team will rescue victims and destroy kidnappers, they are not there to catch them alive because kidnappers are not operating with the standard function and I will spend any possible funds of the state to defend the vigilante, let's go and destroy.
If it's a situation where they kill, make sure you kill the fourth generation of those kidnappers. Heaven will help those kidnappers if they're not from the state and they come from the neighbouring countries, I'll send my special force to go there and destroy everything in their household, they will feel the burden.
Any state that's sending terrorists to my state or harbouring terrorists in my state, if we can't go after them by any means necessary, we will take them right to the highest court in the land or in the world for harbouring terrorists. And if any village is protecting a terrorist or armed robber, I'll burn that village to the ground.
When terrorists catch or kidnap someone, and they ask the families to go and bring some millions of naira, basically what they're saying is to destroy your life for their own selfish interests.
Some families have gone bankrupt, sold everything to get their family back. Sometimes, they don't even get their families back, these kidnappers guide and shield them.
Why show the kidnappers mercy? The life of one Edo person is worth the fourth generation of a kidnapper because that kidnapper's family is enjoying the benefits and proceeds of their kidnaps, so why shouldn't they pay for it.
Anyone who is a kidnapper, we will not only take over their properties, we will burn them to the ground. If they're not from the state, but come to operate in Edo State and escape back there, we will take them to their hut, village, and make sure we flatten them to the ground and I'm ready to go to war with any state that harbours kidnappers operating in my state. If they go as far as Cameroon, Niger, we'll go there, even if we have to violate any international law. Get your citizens under control.
Peter Obi was in Edo State last week for the mega rally ahead of the upcoming local government elections. How optimistic are you that the Labour Party will emerge victorious in most of the LG polls in the state?
I'm praying we choose very wisely this time, our local government chairmen, although we're running against a formidable governor who has kept his cards in his pocket.
I've met quite a lot of the local government chairmen candidates, I've spoken to some and I think we'll do well, we'll do better than just well. We have young, vibrant, optimistic and serious people. I'm also assuming that there'll be some political shenanigans that will happen but we must be ready this time unlike before. We should be ready, we're more than ready to fight to the last and by the grace of God, we will win the majority of it.
This year has witnessed Nigerians face great economic hardship, from the naira scarcity by the CBN to the removal of fuel subsidy by President Tinubu. How do you intend to pull Edo people out of this economic doldrums if you become governor?
It's a very simple thing, the problem here is, most economic crises have their own critical period, which happens and these are some of the changes that happen due to economic changes across the globe.
But this is a man-made economic crisis. We had over a trillion naira in circulation, you collected the money back, left N300 billion, you've created a cash flow problem and hyperinflation and all that. Also, removing oil subsidies is just a foolish thing but it's necessary because the oil subsidy wasn't going directly to subsidize oil, it was just going directly to people's pockets.
How can we be producing oil, and then exporting it to be brought back to be sold to us while some people are pocketing the money, it's a stupid thing. It was the right thing to do to remove the oil subsidy.
Peter Obi also said the same thing but the problem is we have no plan. You said you've saved money, how do you remove oil subsidy, save money but the cost of oil is going up? Those who are in the oil and gas make trillions.
The same people you took subsidy from, you've now given them the opportunity to wreck the average man. They gave Dangote monopoly to be the only one bringing in oil, he's still importing oil. Why should he do that?
Where there's a monopoly, there's always a price hike. Because the economic crisis we have is manmade, it doesn't fall into the economic crises situation where we'll be saying let's be looking for an economic solution. We just need common sense, we need people with conscience and not suffering our fellow human beings, let's do the right thing.
Your suggestion goes in line with those of others over the years but every administration keeps turning deaf ears, preferring to import. That's why I'm asking how will you ensure Edo citizens will be eased off from the harsh effects of the oil subsidy removal?
One of the easiest and fastest ways is to provide renewable energy. We're going to build a renewable energy plant in Edo State. We're looking at waste recycling and waste recycling for energy consumption. We're going to look into solar panels as well. Majority of the houses in the outskirts of Edo State, we'll build and install solar panels.
That will take a lot of energy away from the grid. We're going to create an industrial zone area, you'll not see factories within residential areas because they pollute the ground water which is not very good in Edo State.
We're going to build factories at the outskirts, rather than just residents. At that stage, you can then manage the inflow of energy to them. Many of the houses in Edo State are occupied by one or two families, so why not bring them towards renewable solar panel energy? If you buy renewable energy, you subsidise it, that takes us away from the grid.
We have the licence now to power our own grid. Also, a better thing I'll do is to have an investment scheme in refineries in Edo State. We're not going to build a Dangote size refinery; we'll build a small scale refinery, and sell to Edo State cheap petrol.
Reduce the burden of the standard of living; reduce the cost of goods and transportation. Once you reduce the cost of energy, businesses will thrive
The initial palliatives that President Bola Tinubu proposed was opposed by many, before he changed his approach by allocating N5 billion to each state governor. People are still saying it is a wrong move, that this money will be diverted, with the COVID-19 palliatives coming to mind. If you had the opportunity, what better suggestion would you have made to President Tinubu?
How many billions have they been giving to state governments? What has been the outcome?
During the COVID-19, all the palliatives they shared, many of them put it in their houses.
Those who don't learn from yesterday or history will make the same mistake, and it's only stupid people that will make the same mistake somebody else has already made twice.
Rather than that, why not start with the basics? The first thing he needed to do was to pay pensioners, pay workers' salaries, and let more cash flow into the system.
They increased customs duties, whereas 80 percent of what we have in Nigeria is imported, that is going into the costing and pricing. We have a rice farm in the North, very big, but the average cost of a bag of rice is about N45, 000.
Why not open the door, let importation come in? You have a rice farm but you can't compete with somebody bringing rice from Benin Republic or Niger Republic, then you're in the wrong business.
It's either you're over pricing or your processing needs to be checked. That would've been a better palliative, rather than giving cash to people.
Reduce the burden of the standard of living; reduce the cost of goods and transportation. Once you reduce the cost of energy, businesses will thrive.
Look at barber shops, they barely function. Let's say a barber shop opens maybe 9am to 9pm, when petrol Price was N180 or less, sales at barber shops were worsening, and sometimes nothing. Now petrol price is about N700, and the cost of cutting your hair has gone up just by a little fraction. Tell me how that barber will survive.
If you want to give palliatives, you'll give it to businesses that will automatically let it flow. This is why many people, many small businesses don't pay taxes, and they're not even registered. It's 30 percent for federal plus 7.5 percent state tax, who'll pay? This is a basic economic thing, why not cut that? For you to register a business, you'll pay through your nose. Why? They in
Increase the number of entrepreneurs which we have in abundance and let them be properly registered. Let the taxes be fairer, so that more people can join in the tax pool, instead you're putting the burden on the average person, while the majority of the wealthy don't pay tax.
Many organisations are leaving because of the tax burden; Glaxo SmithKline just left Nigeria, after 51 years. They pay 30 percent federal tax, state tax, but they don't have the raw materials to do most of the things. They're bringing their raw materials through land or air but now they've also increased the duty tax, customs tax and all that, for what?
Where is that money going? FOREX is making importation terribly worse. They go to Ghana, Benin Republic; they still get their goods for next to nothing. We don't have critical and strategic thinkers in the economy. It is one thing to be educated in your field and it's another thing to be a strategic thinker.
We seem to lack strategic thinkers that look at things from the perspective of the average man, not to the advantage of the few to make some people richer.
Pure water is N300, N500 in some areas. When you're drinking that amount, basically you're telling the poor to go and drink the dirty gutter water. Naira is bad, importation taxes have gone up, so what do you want them to do? They have to cut corners somewhere.