The Economic and Financial Crimes Commission has raised the alarm over the activities of some shadowy fraudsters, who have opened a Facebook account in the name of its acting Chairman, Mr. Ibrahim Magu.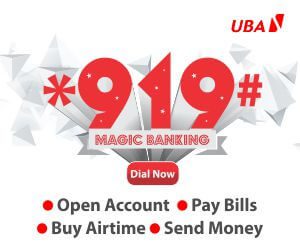 The group also expressed concern that the fake Facebook account operators had been making nebulous demands, which include illegal payments, from members of the public.
The EFCC, in a statement made available to The Point, said, "The EFCC wishes to alert the general public about the activities of some unscrupulous elements, who have opened fake Facebook accounts in the name of the Acting Chairman of the commission, Ibrahim Mustafa Magu. The two accounts: https://www.facebook. com/ibrahimmustafa. magu and https://www. facebook.com/magu.ibrahim. 77 have become platforms for various unwholesome activities, including solicitation for gratification and influence peddling, using the name of the EFCC boss.
"The public is warned not to respond to any request for friendship and other demands in the name of Magu as the accounts do not belong to him. Also, the commission warns the public to be mindful of telephone calls by persons claiming to be acting on behalf of the acting chairman and soliciting for gratification. Such calls/persons should be reported to the EFCC or the nearest police station."