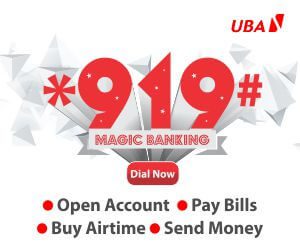 BY BRIGHT JACOB
The Economic and Financial Crimes Commission has been urged to wake up from its slumber and step-up the fight against corruption after the arrests of the Accountant General of the Federation, Ahmed Idris, and ex-Managing Director of the Niger Delta Development Commission, Nsima Ekere.
The call was made by a senior lecturer at the University of Benin, Benin city, Edo State, Onaiwu Oduwa, in a chat with The Point.
The EFCC had, through its Head of Media and Public Information, Wilson Uwujaren, accused Idris of an alleged N80bn fraud which, according to the anti-graft agency's spokesman, was illegally acquired through spurious consultancies and other illegal activities aided by family members, his close associates and proxies. Uwujaren also disclosed that the AGF used real estate investments in Kano and Abuja as a front for his criminal activities.
Ekere was roped in for an alleged diversion of N47bn through registered contractors of the NDDC. He was appointed by President Buhari to head the NDDC in 2016.
While he was head of the NDDC, he had several petitions written to the EFCC against him for some contract scams but came out unfazed.
He would, however, resign in 2019 to vie for the governorship seat of his state, Akwa Ibom, under the banner of the APC, but came up short against incumbent, Udom Emmanuel, of the People's Democratic Party.
Answering questions arising from the dragnet of the EFCC catching up with Idris and Ekere, Oduwa said that the arrests mean a lot for the anticorruption war in Nigeria, but agreed the EFCC needs to wake up to their responsibilities. He also said Buhari should use the arrests to "push forward" his fight against corruption so that his name can be written "in the sands of time."
"They're waking up to their responsibilities. They have been sleeping. It is strange the person who is supposed to be the Accountant-General of the Federation and custodian of our treasury will be stealing from the purse that was entrusted to him. It is like the case of a thief helping you to look for what is missing whereas he is the one who stole it," Oduwa said.
Continuing, he said, "I was talking to a colleague that Buhari should write his name in the sands of time (before his administration winds up). Everybody believes that Buhari is anticorruption, that is his mantra. Let him push forward with what he is doing. Most of these government officials, let him expose them and bring them out. Every other corrupt person must be brought out just to show that before you left office, you were able to set some records straight."
Oduwa further stated that the amounts allegedly stolen by the government officials could have gone a long way to address some of the agitations of the Academic Staff Union of Universities, who have been on strike since February this year.
"How much is ASUU even asking for that one person will steal N80bn? If you add N80bn to N47bn, that's N127bn. If they give that amount for the funding of Universities, it will solve most of the problems," he declared….
Whether the EFCC had lived up to the expectations of Nigerians with those arrests, the University don said they are "not living up" to it.
In his opinion, if the EFCC started digging into government officials' records, "things would get interesting".
"They have not lived up to the expectations (of Nigerians) because if they start digging into government officials' records, things will get interesting. They have all the records, let them bring them to the public domain. Start prosecuting these people, and one thing that pains me most about the whole matter is that before you know it, some lawyers will also come out and start defending those "thieves," he stated.
Oduwa further said that he hoped the arrests would open the doors for more arrests to be made. He warned that justice must also be seen to be served and shouldn't be the type that would take ages before judgment was passed.
"Let us hope more arrests will be made. Let's just pray that they keep the tempo of the arrests and also prosecute them and recover the (stolen) funds.
"Prosecution is very key. It's not just to announce it and at the end of the day nothing comes out of it. Let them do the needful, prosecute all those accused and justice should not be the one that would use 10 years before it is served. Speedy dispensation of justice, that is what is needed here.

"People should see immediate results, too, and confisticate their assets, sell it and deplore it for the betterment of the masses," he said.
Asked to rate the administration of president Buhari in the fight against corruption, and whether the president deserves a thumbs-up for the arrests of Idris and Ekere, Oduwa who is a critic of the government said they deserved one, which would only be "validated" when they prosecute those accused and recover all the money laundered.
He also told our correspondent that when the government plugs every loophole used to embezzle funds, they (government) would never complain about a paucity of funds anymore.
"For this one, they deserve a thumbs-up. That thumbs-up will become validated when the government prosecutes these people and recover the money they stole. They're starting on a good note, let them keep it up, arrest more people, prosecute them and recover those money.
"That is what ASUU has been saying all these while, that government should not be saying that they don't have money. Government has money, but they have to learn how to plug the areas of leakages where people steal money from. If they plug these leakages, they will realize they have so much money in their account," he concluded.