---
Alhaji Adamu Song, a former national chairman of the defunct Alliance for Democracy, is a fiery, no-nonsense politician who would not call a spade any other name. Angered by the havoc wreaked by the menace of corruption in the country, Song, in this interview with ADELEKE ADESANYA, says whoever is found to have soiled his hands, no matter his status or standing in the society, should be made to bear the full weight of the law. He also speaks on other national issues.
Excerpts:
---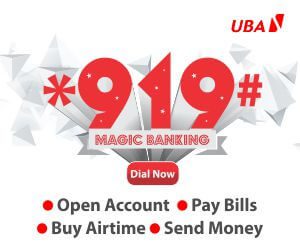 President Mohammadu Buhari is undoubtedly not relenting in his fight against corruption. What is your view about this crusade so far?
Well, generally speaking, Buhari is doing wonderfully well in his fight against corruption. But as far as I'm concerned, Nigerians who are keenly watching the whole scenario will discover that while he is fighting corruption, corruption is trying to fight back via some people who don't want the success of the crusade. But, for those of us, who believe in an egalitarian society, we need to give him our entire moral and other support that we can muster.
But some people say an anti-corruption fight is unnecessary at this point in time. What do you say to that?
This is part of corruption fighting back that I told you. Some people are now blackmailing the crusade to make it look political. And by this, I get infuriated when people say that the fight against corruption is directed against members of the opposition party.
When you assume government and right in front of you, there is a monumental corruption, are you not supposed to tackle it fast before it mars you? Second, don't forget that Buhari and his party were not in government before August 29, 2015.
The PDP, since the inception of the present democratic dispensation, had been in control of the central government and about 75% of the state governments. So, if there is any form of corruption, it would likely fall more on the party and its members. Or do you expect Buhari to start probing the new ministers he has just appointed? Moreover, we all can see how serious the president is about the fight against corruption to the extent that he didn't spare the Senate President, who is a member of the APC, Buhari's party.
Let me remind you another one. Recently, we have seen how the President's in-law, who was one of the service chiefs, was arrested and quizzed. Imagine, if he is a person that is partial, would he not protect his in-law? It is time we opened our eyes and fight corruption with everything we have in this country. It is time we freed the country from the captivity of corrupt leaders who have held the country hostage for a long time.
The Chief of the Army Staff, General Tukur Brutai, was recently accused of owning some property in Dubai, and this has made notable people in the country call for his probe. Do you think he should be probed as requested by these people?
You see, we are talking about Gen. Buratai Tukur, who has been a general in the Nigerian Army and who was on foreign tour for more than five years where he was entitled to $450 per day on duty for the time spent on the mission. So, with this and other benefits, would he not be able to afford assets abroad? I imagine the kind of baseless allegations they are leveling against the man.
This is a plan to distract the ongoing fight against corruption in the country. And I know that it is being instigated by some people who do not want the fight against corruption to succeed, because they know that soon it will be their turn to be probed.
We still have many politicians in this country who should be scrutinized by the EFCC based on their evil deeds which have crippled the country. These are the people who have stolen billions of dollars from the Nigerian treasury, and now they are raring to divert attention on their misdeeds with a flimsy case on Buratai's Assets in Dubai.
Whereas, the assets they are talking about, its particulars have no Buratai's name tag. The firms are just a collection of investment firms, bearing Buratai's family name. And if I may ask, is Buratai family not entitled to doing any business because he is the chief of army staff? This is part of corruption fighting back I told you earlier, which we need to ignore.
What is your view about the charge of the alleged forgery of the rules of the Senate brought against its president, Saraki and his deputy, Ike Ekweremadu?
To me, what they have done is highly criminal. Even if it is Buhari himself that does anything wrong, he should face the law. The Senate president is not an exception; he is not above the law. Why should the Senate president and his deputy get involved in a crime just because they were nursing the ambition to become the leaders of the Senate?
In fact, it is a big taboo for a person who has soiled his finger in forgery to lead any part of this country, because, for him and his deputy to manipulate the rules of the Senate and criminally amend it to facilitate their nefarious activities, amounts to an offence which he must pay for. Saraki should face the music, he should carry his cross to serve as a deterrent to other politicians in the country, who place their interests above those of the country.
But due to this case, PDP senators recently withdrew their support for the president. What is your comment?
This is part of corruption fighting back I told you. For someone to do something bad and his supporters are now using other means to fight back, it is very disappointing. And that will tell you that the PDP senators don't mean well for this country. Moreover, if you look at the things closely, from the inception of this government, the PDP senators in the red chamber have never supported Buhari's government. If they have ever done that, let them tell you what they have done in favour of Buhari's government. I ask, what is it they have done to help this government function well?
They have never done anything. So, by now, if they are threatening to withdraw their support, it is a mere threat that can never have any effect on Buhari's government, because, now, Nigerians are wiser. If any of the senators misbehaves, Nigerians who voted them into the Senate could also vote them out. Gone are those days when a politician believed he could do whatever he liked.
Do you see Saraki's trial causing division within the APC as a party?
Well, if the members of the party don't do the right thing at the right time, the party will find itself in crisis soon. It is all indications of corruption fighting back. You will discover that quite a number of people populating the APC were one time PDP members, and they now find themselves in government. And you know that if Buhari's crusade against corruption continues, it is a matter of time, it will definitely get across to them. So, you should expect it. So, if the APC members are not preparing for it, what they don't expect will definitely happen and the unexpected will occur.
With the ongoing crisis that the major opposition party, the PDP, is battling with, do you see them bouncing back in future?
To me, the crisis will certainly bring about appreciable change in future. In addition, the crisis will also usher in a new political party. Let me tell you how this will happen. Now, with the way things are going on with Buhari, APC would lose some of its supporters because of the fight against corruption. There would be a faction of the PDP that would likely merge with another party that would become a strong opposition to the ruling party.
So, before the next elections, I foresee a new party springing forth from both the APC and the PDP, between now and 2019. The development in the intra-party politicking would definitely make APC to lose some states, but I don't see the party losing in the center.
The Federal Government appears confused about the NDA onslaught on the oil and gas pipe lines. What is your view on their struggle?
The activities of the NDA are so disappointing and unfortunate. With my years of experience in this country, I have not seen such a struggle with no definition of purposes. I think if you are fighting a cause on behalf of some people, you don't start by destroying them. And I strongly believe that what they are doing will definitely bounce back on their community. So, what they are doing does not make any sense, and they need to reconsider their strategies. The government is willing to talk to them. So, it is better they seek the opportunity to jaw-jaw unless they don't mean well for this country. If not, I see them blaming themselves for their action in the nearest future.
Some of their demands include the need to control the oil resource from the Niger Delta and also the agitation for an independent country. How do you see this?
Fine, we all know that when a people are agitating for something they can't have and you deprive the other party the right to hear from you for purpose of negotiation, and even if you want autonomy or a country of your own, you still need to dialogue before it could be achieved. So, these things cannot be granted with fiat, we must sit down and dialogue. Besides, the Federal Government has to consider if the Niger Delta people are in support of what the militants are fighting for. These are the critical issues that the Nigerian government should consider very well, because, Nigeria's unity is paramount, most especially at this point in time.
You seem to have been absent from the Nigerian political scene for a while. Where have you been?
At the moment, I'm currently restrategising on my politics, I'm yet to pitch my tent with any party. At present, I'm the coordinator of the National Movement for New Nigeria. It is an organization that has been in existence since 2005. As it is, I have not pitched my tent with any political party, but I have been talking with a number of people.
Are you gunning for any political position?
Well, the situation of things will determine. If at the end of the day, I'm made the chairman of a political party, fine, and if I'm not, I'm definitely going to work with a progressive organisation that would improve things in the country, and I don't mind taking up my new political career from any level.