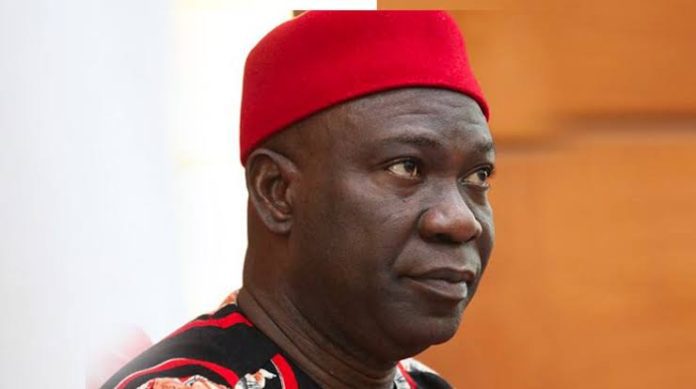 BY BRIGHT JACOB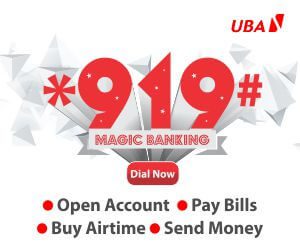 The Senator representing Enugu West in the Nigerian Senate, Ike Ekweremadu, will today appear in the Uxbridge Magistrate Court in the United Kingdom for the continuation of his case bordering on conspiracy to arrange/facilitate the travel of another person, David Ukpo, with a view to exploitation, namely, organ harvesting.
Ekweremadu was arrested in the United Kingdom enroute Turkey on June 22 with his wife, Beatrice Ekweremadu, by the Metropolitan Police who stated that the duo would be charged to court the following day, following an investigation by its Specialist Crime Team.
David Ukpo, the Nigerian at the centre of Ekweremadu's ordeal, reportedly told the Police that Ekweremadu, who was also a former Deputy Senate President, had brought him, a minor, to the UK to harvest his organs.
The Police reportedly said they swung into action and launched an investigation after they reached a conclusion the country's Modern Slavery Legislation had been contravened.
A statement released by the Police confirming the arrest of the couple reads, "Beatrice Nwanneka Ekweremadu, 55 (10/9/66) of Nigeria is charged with conspiracy to arrange/facilitate travel of another person with a view to exploitation, namely organ harvesting.
"Ike Ekweremadu, 60 (12/05/62) of Nigeria is charged with conspiracy to arrange/facilitate travel of another person with a view to exploitation, namely organ harvesting.
"They have both been remanded in custody and will appear at Uxbridge Magistrates' Court later today.
"A child has been safeguarded and we are working closely with partners on continued support," the statement added.
When Ekweremadu and his wife appeared in court, they pleaded not guilty to the charges.
However, the age of Ukpo became a talking point in the case.
That controversy would however be laid to rest after Ekweremadu's defence team, led by Adegboyega Awomolo, compelled the National Identification Management Commission to submit Ukpo's bio-data to the Attorney General of the Federation and Minister of Justice, for onward transmission to the UK court.
Thus, on July 7, the court ruled that Ukpo, who allegedly told the Police that he was a 15 years old minor, was 21 years old.
The Senator and his wife also appeared at the Old Bailey for a bail hearing, but while the Common Serjeant of London, Judge Richard Marks, granted bail to Mrs. Ekweremadu under stringent conditions, it was denied the embattled Senator.
"The position is that I have granted bail to Beatrice subject to some fairly stringent conditions, but I have refused bail to Ike (Ekweremadu)," the Judge said.
A high powered Senate delegation made up of members of the Senate Committee on Foreign Affairs led by Adamu Bulkachuwa, is expected to be in court to show solidarity to Ekweremadu.
Though a human rights organisation, Civil Rights Realisation and Advancement Network, faulted the trial of Ekweremadu abroad, the country's Attorney-General gave approval for the case to be tried in the UK.