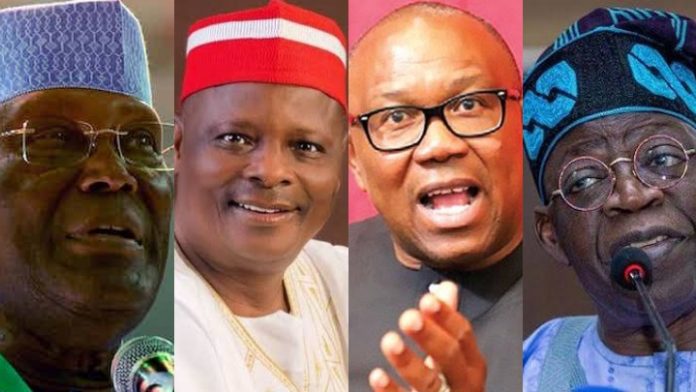 Legal action'll improve electoral jurisprudence – Analysts
No going back, we'll reclaim our mandates – PDP, LP
BY TIMOTHY AGBOR, MAYOWA SAMUEL AND BRIGHT JACOB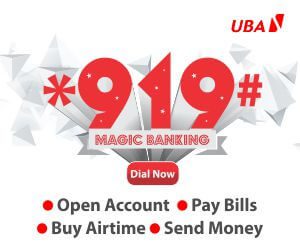 Opposition candidates' decision to opt for litigation, in a bid to seek redress for what they described as fraud during the just-concluded presidential election, has been described as unnecessary, divisive, and bound to further inflame passion in a country sorely divided along ethnic and religious lines. Speaking to The Point, lawyers and politicians said the disadvantages of the presidential candidates of the Labour Party, Peter Obi, and of the People's Democratic Party, Atiku Abubakar, continuing with their decision to pursue legal resolution against the victory of the President elect, Bola Tinubu, far outweighed the advantages.
They advised Obi and Atiku to explore the hands of fellowship extended to them by the candidate of the All Progressives Congress and save the country from the tension that the legal firework might ignite. Others who spoke to The Point in separate interviews were of the view that the aggrieved political parties and their candidates should be allowed to challenge the outcome of the February 25 presidential election in order to improve the nation's electoral jurisprudence, particularly as it relates to the controversial transfer or transmission of election results on the portal of the Independent National Electoral Commission.
"IF THEY (ATIKU AND OBI) REFRAIN FROM GOING TO THE COURT, THEN, THEY WOULD HAVE RISEN TO A POSITION OF THOSE WHO MAKE PEACEFUL CHANGE POSSIBLE AND THEY WOULD HAVE PERMITTED WHAT IS CALLED A MULTIPARTY APPROACH TO NIGERIA'S SOCIOPOLITICAL PROBLEMS AND MALADIES AND THEY WOULD ALSO HAVE RISEN TO THE POSITION OF PATRIOTS. BUT, NOW, THEY ARE ONLY IN THE POSITION OF POLITICIANS. AND OF COURSE, YOU KNOW THAT POLITICIANS AND PATRIOTISM ARE NOT NECESSARILY THE SAME"
LEGAL OPTION HISTORICALLY UNSUPPORTED
A legal luminary, Tunji Ogunyemi, admonished Atiku, Obi and other losers to accept the invitation of Tinubu, who had promised to run an all-inclusive administration. He said the candidates should desist from feeding lawyers unnecessarily when the nation had not recorded any history of someone becoming President through the court. While stressing that the Presidential and National Assembly elections were largely peaceful, he noted that the electoral umpire complied sufficiently with the Electoral Act.
On whether the aggrieved parties and their candidates should forego the pursuit of their cases in court for the greater good of the country, or be allowed to explore to the fullest the judicial options before them, Ogunyemi, a law lecturer at the Obafemi Awolowo University, Ile-Ife, said, "If they (Atiku and Obi) refrain from going to the court, then, they would have risen to a position of those who make peaceful change possible and they would have permitted what is called a multi-party approach to Nigeria's sociopolitical problems and maladies and they would also have risen to the position of patriots.
But, now, they are only in the position of politicians. And of course, you know that politicians and patriotism are not necessarily the same. "If they approach the court, which they have done, that means they want to be legalistic, litigious and also pursue fundamental human rights and they would have also have gotten two advantages; number one, try to improve upon Nigeria's electoral jurisprudence; two, try to give a kind of hope to their teeming supporters, who are in their millions, but, that's all. Now, they would have imported the disadvantages, a million and one disadvantages – They would have made nationbuilding practically impossible; two, they would have made bending into the reality of making the government of the President-elect almost practically impossible; three, they would have shortchanged the country of their possible advantages and contributions to national development by way of advice and contributions of rightthinking, critical and professional persons to this government." He added, "It would be too much of a loss if you weigh the advantages and dis advantages.
I think the disadvantages far outweigh the advantages. It is advisable that they refrain from giving unnecessary tips and more money to lawyers. On the ground of morality, I find it reprehensible in pursuing a case you know for sure will never work. It's so clear, a man is not raising a point that he was cheated by saying he got more votes and fewer votes were recorded, he is saying that even in areas that he has won, that he was cheated to win. What kind of logic is that? "Between Atiku Abubakar and Peter Obi, who is actually the winner? That means they cannot pursue a joint action, they have to go separate ways. If they pursue a joint action, it fails ab initio but if they pursue separate actions, then it makes them even weaker.
The truth of the matter is that ECOWAS and the European Union had already spoken about scoring INEC in excess of 70 per cent. If you did any exam, 70 per cent is an A. It's First Class. It doesn't mean that a First Class student hasn't failed 30 per cent but the degree by which he has failed is so low compared to the degree by which he has passed and has been awarded a First Class."
"Nobody is saying that this election went without some incidents. Nobody is denying that there was fighting in Oshimili, and snatching of ballot papers in Delta State; nobody is saying there were no voter suppression and harassment in Rivers State; nobody is saying that in Niger State, bandits didn't come to disrupt the supply; nobody is saying that almost about 60 per cent of INEC officials didn't arrive late by way of statistics due to the report of KPI. But we are saying that substantial compliance with the Electoral Act has been done. The IRev or server is not the voter. The last time I checked, 137,000 results from polling units had been uploaded on IRev.
If the problem is about real-time, then real-time is not provided in any law, it's not even in the regulation. What is there is that results should be uploaded and they are being uploaded. This is a yummy-yummy for any lawyer, it's an opportunity for them to make more money," he argued. Ogunyemi, who is also a historian and policy analyst recalled, "No one has ever won presidential litigation in Nigerian political history and it doesn't mean that we can't have it. But the truth of the matter is that with respect to litigation from elections in Nigeria, Awolowo against Shagari in 1979, Awolowo against Shagari in 1983, or Falae against Obasanjo in 1999, or Buhari against some other people several times, it has never happened. The truth is that, historically, the court spe cifically does not decide who will be the Nigerian President, they leave that public decision to the electorate and they look at the issue that has to do with substantial compliance.
"ANYBODY THAT FEELS AGGRIEVED ONE WAY OR THE OTHER CAN GO TO COURT, IT IS DEMOCRACY AND IT IS THEIR RIGHT. HOWEVER, IF THEY COULD BE PERSUADED, IT WILL HELP DEEPEN DEMOCRACY BUT IF THEY CAN'T, IT IS WITHIN THEIR RIGHTS TO APPROACH THE COURT. IT MAY RESULT IN DISTRACTION AND AT THE SAME TIME DEEPEN DEMOCRACY"
"Did Shagari not win more votes in 1979, of course, he did. He won in 12 States, the only issue was that Awolowo was saying that he should have won in 13 and he won one-third of a third of the 13, the Supreme Court held that we should not use mathematics to determine what is one-third but that we should use Law. So, let there be peace in the fatherland. No matter the outcome of this issue, it portends that it is possible for a ruling party to be self-disrupt. It's not impossible to defeat a leading party in its base and it has improved Nigerians' political maturity.
"APC lost in the home of its National Secretary, Omisore (Osun); APC lost in the state of his National Chairman (Nasarawa); APC lost in the state of its Presidential Candidate (Lagos). In fact, APC didn't get any 25 per cent in the whole of the South East. That cannot be rigging; that could probably be a reflection of the truth of the Nigerian political system and the fact is that turnout was less than 30 per cent; by the last count, 27 per cent. It actually showed that the BVAS has worked."
'TINUBU REAPING WHAT HE SOWED'
For another lawyer and politician, Kolapo Alimi, Tinubu would have been congratulated by most Nigerians if he had shown "sincerity" in the outcome of the Osun State Governorship Election last year by congratulating Governor Ademola Adeleke and also directing the APC in the state to do so.
Alimi said, should Atiku and Obi insist on going to court to challenge the victory of APC, it shows that Tinubu is "reaping what he sowed" and that the Osun Election Petition Tribunal had based its judgment on the results obtained from the INEC server even when all the results had not been fully uploaded on the server.
He said, "Anybody that feels aggrieved one way or the other can go to court, it is democracy and it is their right. However, if they could be persuaded, it will help deepen democracy but if they can't, it is within their rights to approach the court. It may result in distraction and at the same time deepen democracy.
"The election in Osun State in July last year was declared free and fair by international observers and Asiwaju himself, the President-elect, was in Osun to canvass votes for his political party. He left when the result was announced. Despite that fact, Asiwaju Bola Tinubu didn't congratulate the governor of Osun and he encouraged his political party to go to court. Now, look at the twist, all the results collated from polling units, the Tribunal jettisoned them and now started relying on the server.

Now, this is the same issue happening to Tinubu. It's true that the results from the polling units have not fully been uploaded on the server up till this moment. "It would have been a different ball game if Asiwaju congratulated Governor Adeleke and also encouraged APC to do so.
Since he failed to do so, it's now the law of karma. Those who feel aggrieved too can go to court. Anyway, that's being sentimental and judgemental for me. But, if I want to be realistic, I believe those who lost should be persuaded not to go. However, by going, it will deepen our democracy because some pronouncements will have to come from the court about this issue of server."
How would they say the server affected the election in Osun and it won't affect the one done at the national level?" Alimi queried. Also speaking, a politician and staunch campaigner for Peter Obi, Goke Omigbodun, expressed optimism that with the pieces of evidence in possession of the Labour Party, its candidate would be declared the winner of the keenly contested poll by the court.
On the other hand, Omigbodun said both Atiku and Obi could be persuaded to drop their litigation in order to calm frayed nerves while Tinubu should allow them to pick a part of the ministers that would form his cabinet in a bid to show national unity. "We (Labour Party) have ample pieces of evidence, more than enough to tilt the judgment of the Supreme Court in favour of Peter Obi.
The Court may not have a choice but to declare Peter Obi the winner. Peter Obi will be inaugurated if the legal team collates all their pieces of evidence together. But, to calm frayed nerves, Atiku and Obi may be allowed to pick ministers in Tinubu's cabinet so that it will show national unity," he said.
OLIVE BRANCH, MERE FORMALITY
Also speaking to The Point, a Port Harcourt-based socio-political commentator, Sylvester Enefeli, said that the olive branch extended by Tinubu to Atiku and Obi was just "a formality" which keen political observers knew would achieve nothing. Enefeli said Tinubu did that to "fulfill all righteousness", adding that he had known Obi to be a "dogged and stubborn" politician who would ensure he did everything to get justice and retrieve what he said was his stolen mandate. He stated, "I believe that Tinubu holding out an olive branch to Atiku and Obi was just a formality. I am sure that those in Tinubu's team and members of his presidential campaign council knew that the two opposition candidates would never have agreed to it. Tinubu did all that to fulfill all righteousness. "I have also known Obi from his time as Governor of Anambra State.
You see, while Atiku comes across to me as an easy-going fellow, Obi on the other hand is very dogged and stubborn. He would never accept anything other than his 'stolen' mandate, which he promised to retrieve through the courts. Remember, too, that he promised to 'prove' that he beat Tinubu. So, let's wait and see." On the litigation before the court, Enefeli said they were "good for our democracy".
According to him, contrary to what stakeholders have said about them, they would not be a source of distraction for the administration that would be sworn in on May 29. He, therefore, urged Nigerians to desist from discouraging Obi and Atiku from continuing with their respective pursuits as they were constitutionally entitled to do so. In addition, he said cases like the ones at hand would help show Nigerians that the fabled independence of the judiciary was "not a myth". Enefeli added that the cases would notify the international community of the coming of age of Nigeria's democracy.
LET THE LAW TAKE ITS COURSE – PDP
National Publicity Secretary of the PDP, Debo Ologunagba, a lawyer, said the main opposition party had made its position clear, adding that Nigerians should allow the law to take its course. While speaking in an interview with The Point, he noted, "Our party has made its position clear on that, and that process will proceed. What the parties are saying is that we must follow our laws as laid out by the constitution and the Electoral Act, and let the law take its course.
The statement of our presidential candidate and the party is explicitly clear on that. If there are irregularities, then you can't leave impunity. I'm sure you must have seen pictures of people destroying or dumping ballot papers in the bush, or the refusal of INEC, in connivance with the APC, to transmit election results directly from the polling booth as provided for in the law. "This matter is in court and we can't debate it. Ordinarily, as a lawyer, I know it's sub judice but as a party person, who speaks for my party, all I can tell you is that our party has taken a position, which is to go to court to ventilate all these things and let the court make a determination.
So, it's not going to be on a motion. Calling us losers doesn't even matter to us but if the INEC has made guidelines and regulations relating to the elections, and they have said these are the rules, they cannot on their own, change the rules mid-way during the election." "From evidence all over the country, not what people said, even INEC officials said, particularly in some cases in Imo State, that there were no elections at all but then the results came out in those places.
Those are impunities and irregularities that showed we are steps away from Nigerian democracy. Again, if we say we are practising democracy, then we should follow the rules," he argued. Labour Party senatorial candidate for Lagos West, Moshood Salvador, said, "Nigerians saying the opposition should let go of the litigation against the outcome of the election are just deceiving themselves, they are just telling them not to do the right thing. If they are sure of their success, why should they be telling them not to go to court? "The ruling party is a joker.
What were you expecting from them? No member of the public can say that, because everybody witnessed what actually happened. Inyour own polling booth, what were the scores? In my own polling booth, Labour had 131, APC had 18, PDP had 4. Then, somebody will now come and be saying that, no, it doesn't make sense, let them present all the results of the polling units, it's a straightforward matter. Do you see jubilation anywhere? Do you see happiness on any Nigeria's face?"
"It's only APC card-carrying members that are jumping that they succeeded in manipulating the system. Where are we going with all these? You can imagine Ajeromi, which is the headquarters of Igbo people, our House of Reps candidate there scored over 58,000 votes, but they cut it to 21. Didn't they say they should go to the tribunal, why are they now saying this? Are they the ones to dictate to us what anybody should do?" he queried.