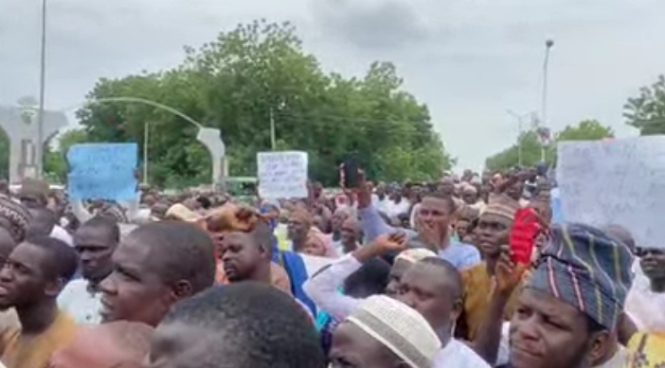 BY TIMOTHY AGBOR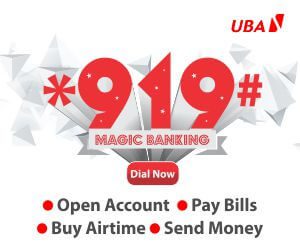 Despite a ban on all forms of protest in Kano State by the State Police Command, some aggrieved youths trooped out in their number and moved to the State Government House in protest as the Governorship Election Petitions Tribunal sits for the adoption of written addresses.
The protesters displayed placards with different inscriptions warning the tribunal against corruption in the state election tribunal verdict.
The youths, during the demonstration on Monday, chanted, "No to Corruption," No to Injustice," "No to Manipulation," as tension mounts in the state capital.
Recall that the state police command, had earlier, on Monday, banned all forms of street protests across all parts of the state with immediate effect following an intelligence report on possible outrage from the judgment of the tribunal on the state election.
Addressing journalists in an emergency press conference at the state's Police Command, the Commissioner of Police, Muhammad Usaini, said, "Members of the public should therefore note that it has come to our knowledge that the two dominant parties; the New Nigeria People's Party, and the All Progressives Congress have assembled a crowd to embark on a protest, without the endorsement of the Nigeria Labour Congress and prior approval from the security agencies in the state."
"Both organizers, as well as the umbrella body should note that any attempt to disrespect NLC and the security agencies in the state, by playing around the fragile security situation, which the combined security agencies have been managing, is not only uncivil, criminal but also an offence against national security."
"Checks have so far been conducted by this Police Command and it is revealing that some members of both two political parties who are influencing the members of the civil society to embark on this decision are merely as a result of their apprehensions and to pre-empt the judgement of the election tribunal."
"Finally, this Police Command is ever grateful for the enormous support and cooperation it has been enjoying from the good people of the state for the peace, security, stability and overall interest of all residents."