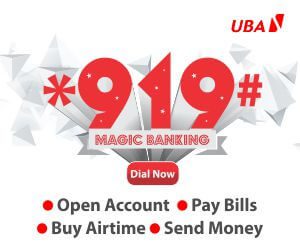 BY TIMOTHY AGBOR, OSOGBO
After about a year and two months that the Osun State Judicial Panel of Inquiry against Police Brutality, Human Rights Violations and Related Extra Judicial Killings winded up its sittings, the state government has expressed readiness to pay compensation to the victims of police brutality.
The state governor, Adegboyega Oyetola, on Tuesday, disclosed that the victims would be compensated on Thursday, May 12, in line with the recommendations of the #EndSARS panel, which he set up by in October 2020, following a presidential directive.
A statement by the governor's Chief Press Secretary, Ismail Omipidan, revealed that Oyetola's administration was resolved to rid the state of all forms of injustice against the oppression of the weak.
He also called on citizens of the state to hold external and internal institutions and other citizens accountable in ways that public conducts and behaviours conform to the ethos of Omoluabi.
Recall that the panel, which was led by a retired Judge of the High Court, Hon. Justice Akinwale Oladimeji, had looked into cases of assault, illegal arrest, killings, brutality and other forms of rights abuse by the officers and men of the disbanded Special Anti-Robbery Squad (SARS) of the Nigeria Police Force.
After treating 34 petitions brought before it, the panel winded up sittings in March, 2021. Justice Oladimeji had said that out of the number, 11 were struck out due to incompetence or lack of diligence prosecution while 23 cases were diligently prosecuted.
The panel had submitted its recommendations to the state government in August last year after reviewing evidence and submission of petitioners.
Meanwhile, Governor Oyetola assured that the government would implement the recommendations of the panel in a manner that would ensure that justice was served.
Apparently giving reasons for the delay in assuaging the pains of victims through timely compensation, the statement noted that "while (the Osun State Government was) putting strategies in place for the compensation, there was another presidential directive that states should submit their reports to the presidency."