Business activities in Epe, the country-home of Governor Akinwunmi Ambode of Lagos State are now comatose, following the power outage that had rendered the community sleepy for about two years. Epe is one of the largest zones in Lagos, but factors, which could have made it become one of the state's best revenue-yielding zones seem to be lacking, especially in terms of social amenities.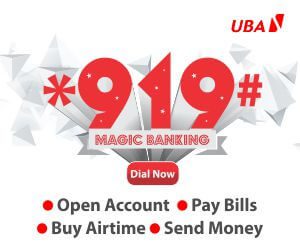 Distraught about the community's misfortune, the Baba Oloja (market leader) of the largest market in Epe, Ayetoro Market, Alhaji Tajudeen Nureni, noted that during the last general elections in April, this year, electricity was suddenly restored, but that it went off immediately after the elections.
A manager at the Total Filling Station in Ayetoro, Epe, who spoke on the condition of anonymity, told The Point, "Generator is the only alternative to the poor power supply here and there is no way you can run a business without energy. It's been stressful and expensive.
"The running cost is quite high; a litre of diesel now costs N135. We use an average of 40 or 50 litres daily and it all depends on the consumption. Like in our own case, we open by 6am and close at 10pm, which is about 16 hours." This comes to about N6,750 spent daily to provide electricity to the filling station."
The manager, who said he had been in charge of the station for more than two years, compared the amount spent on energy to the profit, saying, "Comparing the cost per day to the profit is another story. The energy cost is affecting everybody."
OTHER BUSINESS OWNERS COUNT LOSSES
Mr. Ifeanyi Aniachuna, a cloth trader, also spoke with our correspondent on the situation, He said, "I have been here for over five years. There hasn't been power supply in Epe for six months, and even before then, it was not stable. I use generator as an alternative, spending eight litres of fuel every day.
"The patronage has not been encouraging. In fact, the highest part of the profit I make every day goes to the purchase of fuel. If there is stable power supply, everything will change for the better. The money we are spending for petrol will be reduced."
He thus urged the government to urgently wade in to reduce, if not remove the monthly expenses of N28,800. Alhaja Bola Adewale is one of the shoe and bag sellers in the Ayetoro market, who have made the generator an alternative to the community's non-existent power supply.
She said, "The government should make the electricity stable. We also need the establishment of industries. Although we have a sawmill, it has not been functioning for sometime as there is no electricity to power it. For instance, if there are companies here, the rate at which people rob will be reduced or eradicated.
"They do worse things here such as kidnapping, robbery and other evil acts. There are no job opportunities for the youths as well; so they engage in okada (motorcycle) riding."
For the concluding part of this story and others, grab your copy of The Point from your nearest vendor