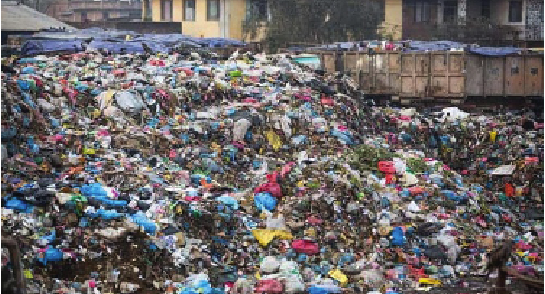 BY TIMOTHY AGBOR, OSOGBO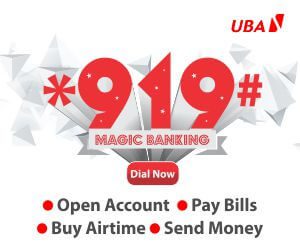 If the Osun State Government doesn't impose sanity on environment and except the general public repent from dumping refuse indiscriminately, Osogbo, the state capital may be in for disease outbreaks of epidemic proportions.
Mountains of refuse at strategic locations, open defecation, blocked canals and smelly water have been visible features in many parts of Osogbo.
Checks by The Point showed that rotten food and crop items from the market, bottles, plastics, domestic wastes, and assorted refuse are gathered in heaps at Odi-Olowo, Isale-Aro, Oke-Baale, Ona Baba Ona, Oke-Ayepe, Ogo-Oluwa, Oke-Fia areas of Osogbo.
It was gathered that residents of the state capital engage in indiscriminate dumping of waste at roadsides, median, gutters, canals and inside bushes.
Our correspondent sighted some housewives along Sasa-OSBC road throwing out refuse from moving vehicles and on motorcycles, thus causing the refuse to scatter over the areas. Some residents are fond of visiting some places at nights to drop bagged waste oozing offensive odour.
In some areas visited including Odi-Olowo and Olaiya area, some traders, workers and passersby have already been used to the horrible stench and terrible air pollution that the waste are causing as they go about their daily routines while others who couldn't bear the smell close their noses while passing the areas.
Although officials of the Osun State Waste Management Agency and some private waste disposal operators move around Osogbo among other major towns to park the heaps of refuse, it was gathered that most wastes are not cleared for days.
Some residents of Osogbo are used to open defecation while others dump waste into canals.
Expressing fear over possible environmental danger, residents of Redeemed Christian Church of God, Province 1, Ogo-Oluwa area of Osogbo, have called the attention of the state government to smelly water in front of the church.
The stinking water, according to the residents, has been polluting the air and threatening their healthy living.
It was discovered that the stagnant water has changed its colour and has foamy like patterns on it. Checks further showed that the flowing path of the water has been blocked as a result of the bushy environment.
A resident, who identified herself as Itunu Adelaja, said the offensive odour coming out from the water had become unbearable, calling on relevant authorities to come for the inspection of the water.
According to her, people staying near the smelly water are prone to disease due to its unhealthy nature, adding that, "I just want to urge the state government and the ministry of environment to come to our aid concerning this smelly water. The odour coming out of the water is becoming unbearable and if not urgently looked into, may cause disease for the people living in the area. The pathway for the water to flow had been blocked, leaving it to store in one place for a long period."
Other residents who bemoaned the growing indiscriminate dumping of refuse and littering of the environment urged the state government to impose high fines on recalcitrant dwellers, adding that if nothing is done to curb the menace, epidemic may break out.
They also urged OWMA and other waste collectors to be up and doing in clearing the waste without delay, saying that efficient waste disposal mechanisms are needed for people to desist from dumping refuse recklessly.