Adesua Etomi is, no doubt, one of the names that ring a bell in the Nigerian movie industry. What with her recent performances which have won her a series of awards. The beautiful damsel was among the big names in Nollywood, who recently graced MTV's drama series, 'Shuga.' In this interview with The Point's Adeleke Adesanya, she affirms her love for veteran actor, Richard Mofe-Damijo, popularly known as RMD. The winner of the Nollywood Reinvented Awards 2014 also shares her plans to surprise fans in the Nigerian movie industry, in the new year.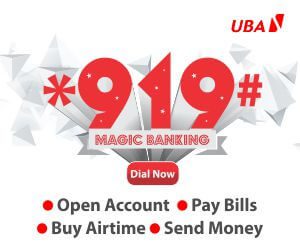 Your career in Nollywood has really blossomed despite the fact that you recently came from abroad to join the Nigerian movie industry. What do you think is responsible for this?
First of all, the glory goes to God. I don't think that I did anything special. Secondly, I believe that preparation met with opportunity. I knew exactly what I wanted, so I worked hard and left the rest to God. Faith, hard work and perseverance have kept me thus far and will continue to keep me until I fulfil my destiny in this profession and my other endeavours.
What would you say attracted you to Nollywood?
I'm a lover of all things called 'performance.' So if I find myself on the moon, I would look for how to perform. But there is something beautiful about Nollywood. It's like a baby that's growing and her story is going to be amazing when she comes of age. So I wanted to be part of its great story. Nollywood is full of so much talent. The trade is completely hard to resist.
Is it true that your appearance in Nollywood was accidental?
I don't know if it was accidental because God doesn't make mistakes; but I would say I was 'divinely set up.' I planned to come to Nigeria for three months. It has now been three years. In short, I would say that is how God wants it. You were one of the stars in the series Shuga.
How did you get involved?
Yes. I was privileged to be a part of the MTV Shuga. I got an invitation to come for a closed audition, which I did. There were two stages. I went there and I did the best I could at the time and thankfully, it was good enough for them and me.
What would you say you like about Nigerian movies?
I would say that I am completely and utterly in love with Nigerian stories. They are stories that are real. Nigerians are such wonderful people and getting a chance to bring some of these stories to life is very rewarding. Nothing beats a great story and the Nigerian movie world is full of them. The world is just breathtaking.
Who are the Nigerian actors you look up to?
I look up to every actor who has an undying love and passion for the arts, every actor that respects this craft and every actor who works tirelessly to be the best.
For the concluding part of this story and others, grab your copy of The Point from your nearest vendor