An armed robbery suspect, recently arrested by the Lagos State Police Command, Kenneth Jacob, has alleged that one of the aides of a former governor of Benue State had been supplying weapons to his gang, for robbery operations.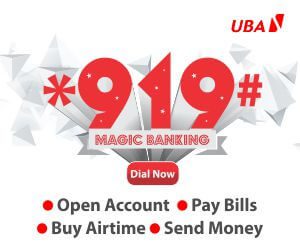 The suspected kingpin, who was arrested along with his gang members, alleged, in an exclusive chat with The Point, that his gang obtained a pistol used in a Lagos' operation from the governor's aide. He alleged that the aide, identified as Chibuzor, had used the gun during the recent elections to support the former governor's cause.
"I got the gun from a friend, Chibuzor, who was an aide of the former Governor of Benue State," the robbery suspect, who was arrested in the Oshodi area of Lagos, said. On how he got the gun from the accomplice, Kenneth said,
"While I was in his place, he told me that since the election was over, he could no longer keep the gun, that I should keep it. So, I collected it and brought it to Lagos to help our robbery operations."
Another suspected member of the gang, Sadik Adesina, said, "We were arrested with a gun at Oshodi. I am not the owner of the gun. They only woke me from sleep and gave me the gun in a polythene bag to follow them to Oshodi. I was given N200. On getting to Oshodi, we were all arrested. I used to sell Indian hemp in the ghetto. I also work as a bus conductor sometimes. I am from Ibadan, Oyo State."
"I got the gun from Kenneth. When he brought the gun to me, I just came back from a four-year prison term, looking for what to do to sustain myself. So, they asked me to join the gang to earn a living,"
Kazeem Jimoh, another suspected member of the gang, said, adding that the gang had only succeeded in snatching a car with the gun. Kazeem added that the gang was coming back from an operation when police operatives arrested them at Cappa, near Oshodi, Lagos.
Meanwhile, police authorities said the robbery suspects were arrested, following a tip-off on their series of operations within Lagos State.