No fewer than five permanent secretaries and five directors have been implicated in the half a billion naira monthly ghost workers' scandal currently rocking the Kwara State Civil Service, The Point investigation has revealed.The revelations were made by highly placed multiple government sources, who spoke with our correspondent in Ilorin under condition of anonymity. The verification committee headed by Alhaji Isiaka Gold, who is also the Secretary to the State Government, had, while submitting its report to Governor Abdulfatah Ahmed recently said they uncovered a total of 8,863 ghost workers, who had been illegally drawing over N440 million monthly from the state's treasury .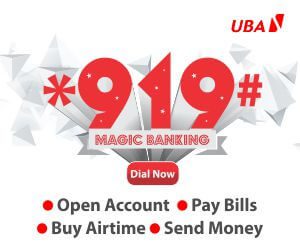 A source described the scandal as a very big dilemma for the state government, adding that due to the number of high ranking civil servants indicted, the government had become confused about how best to treat the issue. He said, "At least 3 Permanent Secretaries and 5 directors and a former Head of service of the state are under watch, it is suspected that some of them are in the know and they may be shown the way out.
"The number of the uncovered ghost workers is alarming, was it through connivance or something else, we will find out and everything will be revealed for us to guard against such an abuse in future. Everything in this electronic age can be traced to specifics and adequate solution proffered.
Hopefully, we have a robust properly designed data base for workers in Kwara State." Speaking in the same vein, a Government House source described the scandal as a major headache for the state
government. "The normal thing expected of the government is to have made the indicted officials scapegoats, but they are super civil servants and that is the dilemma.
"The government has lost billions of Naira to this scam in years in both the state and civil service discovered to be paying monthly salaries, allowances and entitlements to fictitious workers," he said. However, in his reaction,the Senior Special Assistant to the Governor, Dr. Muideen Akorede, said that the government was still studying the committee's report.
"We are waiting for the committee's recommendations; we are still studying the situation. There is a grace period for those who may have genuine reasons for not turning up for verification. After
that period, which I believe is three months (we will have to check again), the figures will be reconfirmed and necessary measures adopted.
"The government recognises that the 9-month verification period was enough for all genuine workers and pensioners to be verified. There may still be people with genuine cases such as the sick, those living abroad or others. The final decision on perpetrators can only be taken after the buffer period. The new payroll based on the report will form the basis for paying salaries from this month. Claims and objections can then be looked into on a monthly basis," Akorede added.