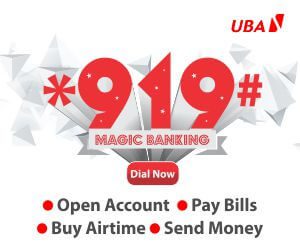 BY MAYOWA SAMUEL
Former Lagos State Deputy Governor, Oluranti Idiat Adebule has won the Lagos-West senatorial ticket of the All Progressives Congress.
Adebule emerged the candidate of the Senatorial district after polling 424 votes to defeat three aspirants, Senator Musilui Obanikoro who polled 119 votes and Opeifa Kayode who secured four votes.
The election which took place on Saturday witnessed 557 delegates vote during the election while 10 votes were voided.
Announcing the result,
Chairman of the Senatorial electoral committee, Emeka Okafor said, "As mandated by the state APC and have met all the electoral conditions as stipulated by the party's constitution, Adebule is returned elected as the senatorial candidate of the APC Lagos West.
In her acceptance speech, the former deputy governor said, "I commend the leaders of our party, our national leader, Asiwaju Bola Tinubu for this day and I pray that God who has done this today will also grant him victory to emerge the President of Nigeria so that he will contribute to the development of this country.
"I appreciate the electoral committee, the Independent  National  Electoral Commission  (INEC), and state executive members of our great party, I thank you all immensely for your contributions. I thank the delegates for this victory, I thank our able Governor, Babajide Sanwo-Olu. 
"Our delegates performed so well. I treasure what you have done today and I know that our party will treasure what you did too," Adebule noted.
She added, "The contributions of my co-aspirant, Kayode Opeifa is highly commendable  and I also appreciate greatly the Right Honourable Mudashiru Obasa, the Speaker of the Lagos State House of Assembly for what happened today."
Adebule who solicited the support of the members of the party in her second phase journey to the Red chamber of the National Assembly said. "This is just the first phase of my journey. Give me your support in the second phase. I will represent you well in the Senate. Help me to attain our party's goal," she said.