---
When Iyanya Onoyom Mbuk, on Monday (October 31), announced his decision to join Mavin Records, it came as a shock. In this exclusive interview with OLUSHOLA RICKETTS, the 'Kukere' crooner speaks on dumping Made Men Music Group, working with Don Jazzy, marriage and plans for the future.
---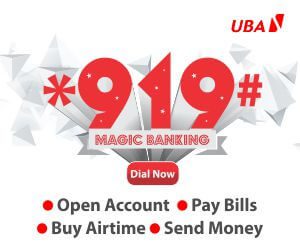 How many years deal did you sign with Mavin Records?
I cannot tell you that. I do not think I should tell people that. For me, the most important thing people want from me is making good music because that is the relationship I share with them. People do not really care if I own a label or not. If I do not release good music at Mavin, these same people would ask me to go look for another job.
At what point did you start thinking of moving to Mavin?
To be honest, I cannot remember when I left Made Men Music Group; I can't remember the date and other details. But after I left Made Men, I know it took us some months to make this decision. It was not easy, but I am happy where I am right now. I am happy that I made this decision. I have no regrets.
Do you still co-own Made Men Music?
That is a gist for another day. But to be honest with you, the whole underground works, logistics and putting things together, were done by Ubi Franklin (his ex-partner and manager). I will always respect him for that because he did a good job. He worked really hard and he made sure that we got to where the label got to. But I also did my part.
How did you feel walking away from a company you started from nothing?
It was not easy for me, but sometimes you need to let that pride go. Sometimes, you have to act like you've never had a hit song before. I am 30-year-old today, so I am trying to show people a new side of me, new music, new management and new fans.
It is not very easy to leave something you've worked hard for, but at the end of the day I believe the future is brighter. That is why I took that decision.
But starting a label afresh means that I am my own CEO. And that is not very easy, to be honest with you. Imagine going to perform at night, while I try to work on my artistes during the day.
Does this mean there is still much love between you and your ex-label mates?
I will not disrespect any of them, I will continue to pray for my ex-label mates. But I am so happy to be a part of the Mavin because they work in unity. I now see why they've been this successful. At Mavin, there is nothing like he came first or second. Also, there is respect in Mavin and I give big kudos to Jazzy for putting that in place.
The Temple Management Company is the management, Mavin is the label.
Do you have plans to change your music in anyway?
Good music is good music anytime. You can change your style, beat or anything, but as long as it is good, people would always relate with it. That is the trick.
Are there plans to release more singles, an album very soon?
It is not a production deal; I did not sign a deal to make 10 songs with Jazzy. I am part of the family now and we are working.
Since you left your former label, Tekno has been on the rise, which makes people to compare him with you. How do you find that?
Anyone who compares me with Tekno does not even know what he or she is saying. How can you compare me with him? He is a blessed boy, he is doing well and he worked hard for it. Before he started making of hit songs, he had been working quietly for a while. I have always called him the 'golden boy' and I am so proud of him. But if you compare me with Tekno, you do not know what you are doing. The person must be dumb comparing me with him because it does not make any sense.
Do you plan to work with anyone on your ex-label?
If it is possible, why not? If Tekno brings a beat I like, what stops me from doing something with him? If Sele brings me a beat that I like, why not? But, why would you compare me with Tekno?
What are those things you still wish achieve in music?
In the past years, I feel like I have tried to be extremely commercial, which takes away my originality. But with Mavin now, I want to go back to singing but in a commercial way. I am trying hard to strike a balance. Be it in Yoruba or any language, I want people to appreciate my voice more. That is the only thing I feel I have not done in a while.
At 30, are there no plans for marriage?
I will be honest here; it is not very easy. If I had my way, the marriage thing would have been history. It is not very easy trying to get this music right, while thinking of marriage. Everybody thinks I have that bad boy reputation, but I respect marriage. I do not believe I should get married and get out of it. So, I will not rush into something that I will later rush out of.
What do you want in a wife?
If you say you want a girl form the church, you could end of with a devil. If you say you want a dancer, you might use your hands to get trouble. I am just trying to be patient; I want to take my time.
It is even hard to make a decision now that I am Iyanya. No point lying to you, it is hard to find a lady who truly cares for you. For most celebrities, the reason we are still single is because we are yet to find the right people.
I met a girl two years ago and a year later, I found out that she was sleeping with a colleague. How do you want me to marry such girl? If I marry her and my colleague releases her sex tape, what happens to the marriage?
One of the things I regret is that I did not get married before I became famous. Before my mother died, she used to disturb me. She wanted me to get married and I was wondering why. Now, I see reasons but I am not giving up on marriage. I just want to make sure that I get this music right. I do not know of any church that stops 30-year-old people from entering the premises because they are still single.
What are those things you specifically miss about your parents?
Fame brings so many fake people in your life. Before I got this famous, whenever I was disturbed, I would call my mother and she would say a prayer. It made me feel okay because my mother was praying for me. My father was like a friend; I know whenever they are at the moment they would be proud of me.
What has fame changed about you?
Fame! It gives you almost everything but then it takes almost everything too because you cannot do many things you wish you could do. As I am wearing this clothe, I cannot appear like this for another interview. You cannot be yourself; you are conscious of almost everything. Sometimes, it will not occur to you that you've worn a dress recently until you are out. Because of that, you would try to avoid pictures or camera. But at the end of the day, this is the life we asked for.
On social media, I have learnt not to show everything. All you need to do is to show people what they need to see. It is not a place you should depend on for strength or something; it is just a place you go in and out.
If something is so priceless to you, you have to guard it. When you love your girlfriend, why do you want to put her on social media? At least, still you put a ring in her finger, it is better you keep things to yourself.
Do you plan to do a secret wedding too?
I cannot tell lies. I want my marriage to last once I am married, but social media is a big threat. I do not know how it would happen, but I would marry somehow.