The Senator representing Osun East Senatorial District, Senator Babajide Omoworare, on Monday said there was no way the President Muhammadu Buhari-led Executive arm of the Nigerian government could succeed if the crisis rocking the National Assembly persisted.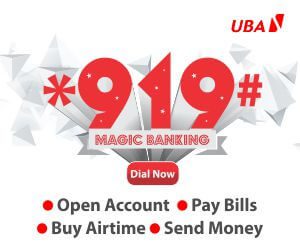 The lawmaker made this known during an interactive session with journalists at the Osun NUJ Correspondents' Chapel in Osogbo.
Omoworare said there had been bickering in the Senate and this had been preventing the legislative arm from making any meaningful progress.
He noted that the crisis in the National Assembly was caused by major stakeholders and other concerned politicians.
He lamented that the recurring bickering in the National Assembly had constituted a hindrance to national development.
The lawmaker then charged his colleagues in the Senate to shun personal aggrandizement in the interest of the nation and focus on matters that would assist the Executive arm make head way in its agenda.
"I'm not happy with what is happening in the 8th Senate, which has stalled the progress that we would have made. We would have made appreciable progress if there was no bickering in the Senate. And there is no way the Executive arm could succeed when the Senate is in trouble," the lawmaker said.
Speaking on the withdrawal of charges against the Senate President, Dr. Bukola Saraki, and his Deputy, Ike Ekweremadu, by the Federal Government, Omoworare said such sacrifice may be necessary to pave way for progress and development in the country.
Omoworare, who was removed from the position of Chairman of Senate Committee on Rules and Business, said he had no grudge against the Senate President and that he was never part of any plot to remove Saraki.
He said, "I have my views and opinions on issues going on in the Senate but I never partook in any move to impeach the President of the Senate, even when I was removed as the Chairman of the Senate Committee on Rules and Business, where I was serving diligently."