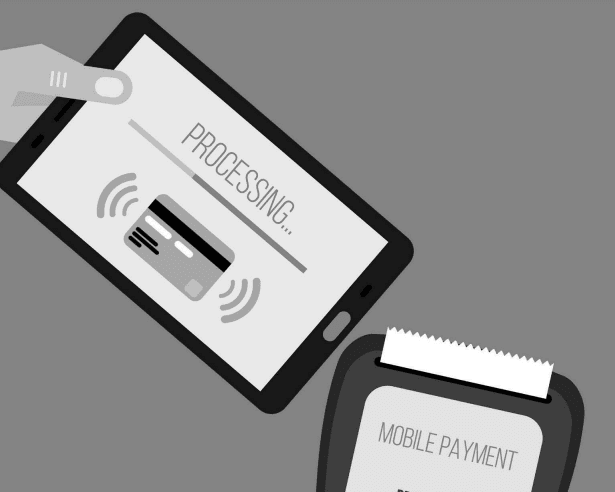 BY TIMOTHY AGBOR, OSOGBO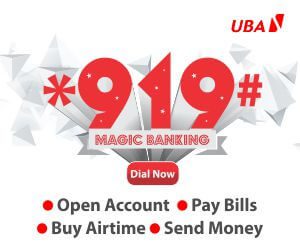 Commercial banks in Nigeria have said one of the main challenges confronting the cashless policy of the Federal Government is the dearth of software engineers in the deposit money institutions to fix complaints of poor network trailing the use of digital transactions.
Many Nigerians have complained bitterly about the difficulty encountered while making use of the alternative transaction channels, including mobile app and internet transfers, following the cash crunch ravaging the country. They said most of the bank apps were malfunctioning and that payments and receipt of transfer alerts were being delayed and further frustrating them.
To many, the nation appears not ready for the cashless policy. Explaining the reason behind the hiccups, the commercial banks said they lost most of their software engineers to the mass exodus of young Nigerians abroad in search of better life, adding that they had been struggling to replace these tech gurus to attend to the issues of poor network during transfer among other problems affecting the smooth implementation of digital banking.
The President of the Association of Corporate Affairs Managers of Banks (ACAMB), Rasheed Bolarinwa, while speaking during an interview, assured Nigerians that the challenges would soon be resolved as banks had been working towards recruiting fresh engineers to attend to the problems at the backend of the sites.
"Yes, we agree and we know the challenges that have been happening with the digital transaction and we see everything at the backend. Don't forget that recently, most of the banks lost some of their software engineers to this Japa syndrome; those who are trying to get out of Nigeria.
This impacted significantly on some of the resolutions that normally happen at the backend. But, resources are being mobilised, talents are being streamlined to ensure that we have minimal obstruction in that space. "We understand the frustration and everything that has happened but nothing justifies an attack on the banking institutions. If there are those who have left the country (software engineers), the banks have the capacity and muscle to train more people that will come into the industry and fix whatever challenges that we face.
Our investments in the alternate channels cannot go to waste. This situation will normalise and Nigeria will take its pride of place in the comity of nations," he noted. Bolarinwa urged Nigerians to embrace the cashless method by using alternate channels of transactions.
He said it was high time Nigerians desisted from depending on cash for their daily transactions and that banks had invested heavily to see to the full realisation of the policy. He said, "We (Nigerians) should stop paying attention to cash. We shouldn't abuse the naira. We should embrace the cashless policy.
We can't be referencing advanced society and fail to do what the advanced society do. A country that doesn't manage its monetary system very well won't work and that's why CBN is ensuring that everyone embraces cashless policy.
"Eighty per cent of Nigerians have access to one form of alternate channels or the other. We have the USSD, we have the internet banking, we have the mobile banking, you have the POS, where the banks were able to provide billions of jobs for the unemployed and that's one of the values that banks brought into the system. Then we have the digital banks. You have more than eight alternate channels and I believe every Nigerian who had had active service, must have used one or two."
On how Nigerians who are unable to make successful digital transactions would resolve the problem, Bolarinwa explained, "There are laid down resolution mechanisms; whenever you buy things and you are unable to get value or maybe the merchant didn't get value, once that happens, just collect your ticket and call the bank.
Every bank has a 24/7 multilingual call centre where hundreds of Nigerians are employed to work round the clock to restore customer-issues. So, when this happens, all that you need to do is to lodge complaints. You will get your money back, it may be immediate or maybe one week.
Once you have incidented it, you will be given a complainant card and that's what you will be using to reference it once that issue has not been resolved. "But the whole world knows that before this moment, Nigeria has had the best and most advanced digital payment system.
Our cashless policy started since 2012 and banks have invested so much in excess of over N100 billion, building architecture to take care of that mammoth movement of money that goes out across the country, working in conjunction with partners. So, this is what happens and we will continue to encourage Nigerians to use the alternate channels.
For those who work and earn wages, they can open a wallet. Everything has been done by the bank. For the USSD, you don't need a data to operate it. So, it doesn't matter which section you are." "What we are encouraging Nigerians to do is to carry less cash.
If you are not allowed to carry cash, you won't go to parties and be spraying money. People accuse bank managers that they are the ones who sell money to those who sell money at parties, it is not so. People should desist from spraying money at parties. It's disrespecting the naira. We should embrace the alternate channels of banking and desist from carrying cash about.
Our appetite for cash is legendary and it doesn't happen in every other society. If we want to be like America and United Kingdom, we should behave like them," he maintained.

When asked if Nigeria was ready for a full implementation of the cashless policy, looking at the challenges, he said, "We are more than ready for the cashless policy and every Nigerian needs to embrace that. We shouldn't make this issue too big.
We want to beg PoS operators to stop charging people exorbitantly. Fuel stations should take transfer. There is nothing stopping them from doing so.
They buy fuel from depots and it's not cash they pay. It's transfer they make, so, why should you tell your customers not to pay with their cards? This is the sabotage and banks and security agencies need to go after such saboteurs. You can't be asking Nigerians to come and buy fuel with cash. It's completely unacceptable and we should reject such whenever we are confronted with such a situation.