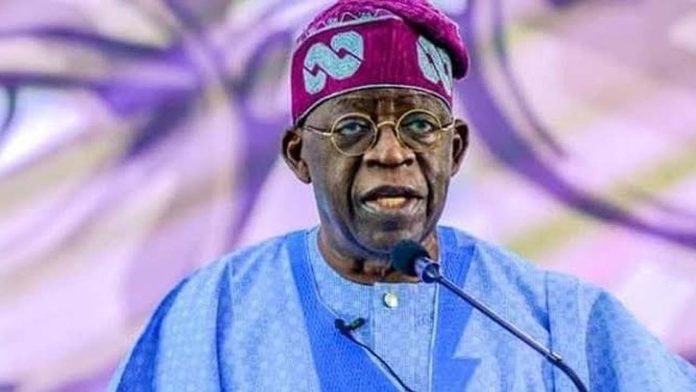 BY ROTIMI DUROJAIYE AND BRIGHT JACOB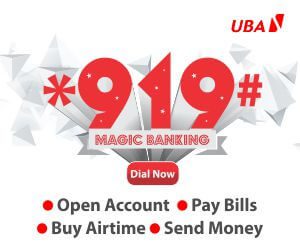 With the May 29 date for the swearing-in ceremony of the administration of president-elect, Bola Ahmed Tinubu, around the corner, Nigerians from different walks of life have urged the winner of the February 25 presidential election to choose the very best minds to help him achieve his "renewed hope" agenda he ran with during the build-up to the presidential election. And Tinubu, who is no stranger to such a challenge, judging by some of his exploits as a former Governor of Lagos State from 1999 to 2007, has reportedly been putting modalities in place to ensure he meets the expectations of Nigerians.
When he was campaigning for Nigeria's top job, Tinubu had promised to hit the ground running if he was elected as Nigeria's president. Nigerians, on their part, have insisted that the reenactment of incumbent President, Muhammadu Buhari's first few months in office, when he failed to inaugurate his cabinet after he became the leader of the world's most populous black nation, would not be tolerated.
There are indications that Tinubu will form his cabinet within 30 days after his inauguration. Reports emerged penultimate Friday that part of the bills signed into law by President Muhammadu Buhari, as part of the fifth amendment to the Constitution was that presidents-elect and governors-elect should submit the names of their ministerial and commissioner nominees within 60 days of taking the oath of office for confirmation by the Senate or state House of Assembly.
Many Nigerians had in 2015 lamented the delay in the appointment of ministers by the Buhari regime. The Special Adviser to the presidentelect, Dele Alake, reportedly disclosed that it would not take Tinubu up to 60 days to assemble a team of competent hands for his government. He said, "I told you in an earlier interview that it didn't take Asiwaju more than three weeks to form his cabinet as governor.
"I EXPECT TO SEE A NEW BREED OF POLITICIANS, NOT JUST THE OLD ONES. TINUBU SHOULD BE READY TO INJECT FRESH BLOOD INTO HIS CABINET. A MIX OF THE OLD BRIGADE…BECAUSE I WON'T CALL FOR THEIR OUTRIGHT SACK…AND THE NEW BRIGADE WOULD BE REASONABLE"
That was as at that time. I think 60 days is even too much. A month, maximum, is enough for any serious government to form its cabinet and put a structure of government in place after the swearing-in." His position was re-echoed by the Director of Media and Publicity for the All Progressives Congress Presidential Campaign Council, Bayo Onanuga. Although he declined to give details, Onanuga distanced his principal from some names of possible cabinet members being mentioned in the media.
He added, "What I can assure you is that even if the list is not ready on the first day, it will not take Asiwaju more than one month to put his cabinet together. He definitely will not wait for 60 days to assemble a competent cabinet." Nigerians, in their wisdom, have cashed in on that promise to press it upon him to once again produce a new breed of leaders from his loins. Unlike the candidate of the Labour Party, Peter Obi, whom his opponents said did not produce any high-flying political officeholder making waves today, or who is a product of his cabinet while he was Governor of Anambra State, Tinubu has been praised in many quarters for mentoring a horde of political bigwigs, many of whom occupy various sensitive posts today.
Notable personalities who passed through Tinubu's school of mentorship include current Vice President, Yemi Osinbajo, a Senior Advocate of Nigeria who served as the Attorney General of Lagos State under Tinubu. Then, there's Babatunde Fashola, current Minister of Works and Housing, who served as Tinubu's Chief of Staff before he succeeded him as Governor, and many others who featured prominently during his run for president.
It is this potential continuity in Tinubu's ability to select able hands into leadership positions that Nigerians relish, and Tinubu himself had said "competence" and "character" would determine who will make it to his cabinet. It was, therefore, on the strength of that revelation Tinubu said the following to Nigerians, "As your incoming president, I accept the task before me.
There has been talk of a government of national unity. My aim is higher than that. "I seek a government of national competence. In selecting my government, I shall not be weighed down by considerations extraneous to ability and performance. "The day for political gamesmanship is long gone. I shall assemble competent men and women and young people from across Nigeria to build a safer, more prosperous and just Nigeria. "There shall be young people. Women shall be prominent.
Whether your faith leads you to pray in a church or mosque will not determine your place in government. Character and competence will," Tinubu said. Speaking to The Point about his own expectations for Tinubu's cabinet, the National Administrative Secretary, Parent-Teacher Association, Ibrahim Ya'u Nabayi, said he expects to see people of proven integrity, with sound minds in Tinubu's cabinet. He also said that youths should not just be included, but make up 90 percent of the president elect's cabinet.
Nabayi, who is also the Secretary, Kaduna State Parent-Teacher Association, observed that contrary to popular notion about downsizing a government to save cost, it would be difficult to reduce the size of Tinubu's cabinet because, according to him, some politicians "suffered to bring Tinubu's government in place", and it was likely they would be rewarded for this by being included in his cabinet. Nabayi said, "We want people of proven integrity, people of sound mind and are industrious, that would transform the government.
"I also expect to see youths…in fact, I am expecting him to engage youths into 90 percent of his cabinet positions, because it is the youths that own the future. People that are of Tinubu's age have no future in this country. They have exhausted their time. But when we have vibrant and energetic youths, they will be the engine room of the government. "And as for the size of his cabinet…we are in a democracy and in a democracy, you have to have a lot of people around (you).
People have suffered to bring Tinubu's government in place. So, the reward for politicians is that they will be involved in governance. "And you cannot involve people in governance if you do not widen its scope. When you limit it, a lot of people will cry and there will be gate-crashing. But when you open the gate, you allow everyone that has something to contribute to be in government," Nabayi said.
Continuing, he said, "We also don't expect to have a Minister in the new cabinet who would serve for eight years like what we experienced in the outgoing government. When anyone errs in a position in the new government, he or she should be substituted so that others would come on board." In addition, Nabayi said he hoped Tinubu would inaugurate a government of national unity to solidify and move Nigeria forward. He explained that the government should be robust and all-inclusive, and noted the ruling party, the All Progressives Congress, and main opposition, People's Democratic Party, as well as the other political parties "have reliable hands" who could contribute to the development of the country.
A University student, Amara Lawson, stated that she expects Tinubu to bring "the best of the best" into his administration. According to Lawson, Nigerians don't need people who go into government to conduct experiments to determine what the country's problems are. Lawson also said that Tinubu's plan to end strike actions in the education sector would only materialise if the right Minister of Education was appointed to office. She said, "I expect Tinubu to bring the best of the best. You know that the hardship we've gone through as a country for the past seven years is frustrating and depressing. "We want people who will get there and not begin to conduct experiments like secondary school students to determine what our problems are.
"THE OUTGOING GOVERNOR OF RIVERS STATE, THOUGH A MEMBER OF THE MAIN OPPOSITION PEOPLE'S DEMOCRATIC PARTY, IS PRIMED TO BE A MEMBER OF THE NEXT APC GOVERNMENT'S CABINET. THIS IS CONSIDERING THE ROLE HE PLAYED IN THE EMERGENCE OF THE RULING PARTY'S CANDIDATE, WHO AGAINST ALL EXPECTATIONS WON RIVERS STATE"
We need people who already know what the issues are "For instance, in education, Tinubu promised to end strikes in our universities. But I always say that no matter how sincere anyone is about a project, the wrong people around you might render your hard work useless. "So, if Tinubu puts the wrong Minister of Education in the saddle, the strike actions would likely continue. You can't put square pegs in round holes," Lawson said. Continuing, she said she didn't want to see "failed politicians" in Tinubu's cabinet, and insisted "they have nothing to offer Nigerians". Lawson also said that those who can work effectively and productively don't usually lobby for posts but allow their works to "do the talking for them". "I don't expect to see failed politicians in Tinubu's cabinet….those who have not been able to offer anything to Nigeria in the past, and who are failures. They will go there and just occupy space. "Interestingly, these types of politicians are the ones who have already started lobbying to get juicy positions….and mark my words, they are usually not effective or productive. "Most of the people who have this country at heart don't lobby, they simply allow their work to do the talking for them," she added. A clergyman, Emeka Onwuachu, who said he supported Tinubu during the presidential election, was of the view the injection of "fresh blood" into Tinubu's future cabinet would do a lot of wonders. Onwuachu said he expects to see a mix of old and new brigade politicians. Onwuachu also said that politicians with pending corruption cases in court should not be considered for any of the ministerial portfolios, so that the new administration would not be distracted whatsoever or be enmeshed in controversies. He also said he wants equal representation of men and women in the new cabinet, arguing that women were "innovative, visionary and accommodating". "I expect to see a new breed of politicians, not just the old ones.
Tinubu should be ready to inject fresh blood into his cabinet. A mix of the old brigade…because I won't call for their outright sack…and the new brigade, would be reasonable. "And no one with a pending corruption case in the court of law should be considered. That individual, no matter who he or she is, must not be allowed to smell any ministerial portfolio. "Right now, we don't want anything or anyone that would distract the incoming administration or depict them in a bad light.

"I also want innovative people, people with a vision and are accommodating. And I think women fit this bill perfectly. "So, for the first time in Nigeria's history, Tinubu's cabinet can be 50 percent male and 50 percent female, and who says that's not possible? Let's have some change and see how this will work out. Women should be given more opportunities to flourish in his cabinet," he said.
Onwuachu also tasked Tinubu with the responsibility of making a balanced appointment, which he said should be in line with the Federal Character principle. He said, "Apart from members of his cabinet, Tinubu should ensure that all the top positions in this country are not occupied by Muslims only. It should be balanced with Christians.
"If you remember, this caused so much disquiet in Buhari's government after opponents accused him of not making his appointments in line with Federal Character. "And whether it was by omission or commission, at some time or other during Buhari's tenure, the heads of Army, Air Force, Navy, Police, Customs and the rest, were all Muslims. Tinubu should not allow this in his administration," Onwuachu concluded.
However, no less than 20 people have been reportedly tipped to be in the cabinet of Tinubu, after he said that competence rather than politics will weigh heavily on his choice of ministers. The job of Nigeria's president easily passes as one of the toughest in the world and Tinubu has declared that he is not unmindful of the challenges he and his team will face.
Thus, to effectively discharge his duties as provided by the constitution, he said he would hit the ground running by constituting a cabinet that will help him to run the machinery of the Nigerian state.
The people who are being speculated to make his cabinet include:
BABATUNDE FASHOLA
Among the names that have been mentioned to be part of Tinubu's cabinet, Babatunde Fashola tops the list, as a likely candidate for the office of the Chief of Staff to the President, based on his vast experience, age and strength of character. The Senior Advocate of Nigeria was the governor of Lagos State between 2007 and 2015. Before then, he had served as a Chief of Staff to Tinubu who was the state governor from 1999 to 2007. After his tenure as governor, Fashola was appointed first as Minister of Power, Works and Housing during the first term of President Muhammadu Buhari and then as Minister of Works and Housing in 2019.
Fashola was the director, election planning and monitoring of the presidential campaign council of the ruling All Progressives Congress. Having been a key part of Tinubu's success story in Lagos as governor for eight years and minister for almost eight years, his wealth of experience is expected to stand him in good stead.
NASIR EL-RUFAI
A former Director-General of the Bureau for Public Enterprises and minister of the Federal Capital Territory and about to serve out his second and final term as the governor of Kaduna State, Nasir el-Rufai is primed for appointment into the Tinubu cabinet as the president-elect himself told the Kaduna helmsman last year that he should not go out of the country after his tenure but stay to serve the country. To some within the Tinubu circle, el-Rufai is itching to again mount his former seat at Area 11, Abuja, the FCT Administration Headquarters.
Those in the know of things said the Kaduna State governor intends to continue with and complete his dream of achieving the FCT master plan, which he started decades ago. While his actions came with pains, many believe it was good for the development of Abuja as the nation's capital.
FESTUS KEYAMO
Keyamo is a Senior Advocate of Nigeria and current Minister of State for Labour and Productivity. The Delta-born constitutional lawyer had served as the spokesperson for President Muhammadu Buhari's reelection in 2019, the same role he played in Tinubu's campaign organisation. There are strong indications that the lawyer would be a member of the Tinubu cabinet as a sort of reward for defending his principal against all odds. Also, Keyamo would be bringing his wealth of experience in the legal field and public speaking to promote and project government policies for the buy-in of the governed.
WALE EDUN
The former Lagos State Commissioner for Finance was nominated by Tinubu for a ministerial appointment in the first tenure of President Buhari but that was scuttled by certain political intrigues. Now that his boss will be president himself, Edun is in a vantage position to be in the cabinet. Edun's background in economics, public finance, international finance, banking and corporate finance at both national and international levels make a compelling case for his choice as the Finance Minister.
Edun's interview with the Africa Report last month provides an insight into some of the policies he may pursue as finance minister. He showed his strong resistance to the continuation of the petrol subsidy, multiple exchange rates, revenue leakages in the oil and gas sector and inefficient tax waivers.
Edun said this would save the country N24 trillion, about the size of Nigeria's federal budget for 2023. Edun has served as an economist at the World Bank in the 1980s before taking on a series of senior posts with investment banks in Wall Street, such as Chase Manhattan and the ill-fated Lehman Brothers. He would later be appointed Commissioner of Finance in 1999 on his return to Nigeria after Tinubu won the governorship of Lagos State as the ruling generals returned to the barracks.
DELE ALAKE
Dele Alake was Commissioner for Information and Strategy to the then governor of Lagos, Tinubu, between 1999 and 2007, and has remained with him as his media aide. He is currently the director of media and communication of the APC Presidential Campaign Council. Having remained and worked with Tinubu despite leaving office almost 20 years ago, the ace journalist and public affairs analyst is likely to be a member of his boss' cabinet.
HANATU MUSA
Hanatu Musa, a lawyer and solicitor of the Supreme Court of Nigeria, is the deputy spokesperson of the APC Presidential Campaign Council, working hand in hand with Keyamo and others on the media team to portray the Tinubu candidacy in good light. The columnist, women and children advocate is likely to be part of Tinubu's cabinet. HADIZA USMAN Hadiza Bala Usman, a former Managing Director of the Nigerian Ports Authority, also served as the Chief of Staff to the governor of Kaduna State.
She is presently the deputy director-general (administration) of the APC Presidential Campaign Council. The graduate of Business Administration and Development Studies is expected to be a member of the incoming cabinet.
NYESOME WIKE
The outgoing governor of Rivers State, though a member of the main opposition People's Democratic Party, is primed to be a member of the next APC government's cabinet. This is considering the role he played in the emergence of the ruling party's candidate, who against all expectations won Rivers State. APC won Rivers State with 231,591 votes to defeat the Labour Party, which secured 175, 071, and PDP, which got 88,468 through the support of the governor and he is likely to be rewarded with a major appointment in the Tinubu government.
Wike had served as Minister of State for Education in the administration of former President Goodluck Jonathan.
GBOYEGA OYETOLA
Gboyega Oyetola is the immediate past governor of Osun and a close ally of Tinubu and he is believed to have family ties with the president-elect. Oyetola, who was chief of staff to his predecessor, Governor Rauf Aregbesola, is expected to be in Tinubu's cabinet if his efforts to return to Osun as governor prove abortive. The Appeal Court sitting in Abuja on Friday dismissed the decision of an election Tribunal that annulled the election of Ademola Adeleke of Osun State governor.
The three-member panel headed by Justice Mohammed Shuaibu in a unanimous decision stated that the All Progressives Congress and former Governor Gboyega Oyetola failed to prove their case of over voting on the part of the People's Democratic Party candidate in the election. According to the panel of judges, Adeleke is the duly elected governor of the state. The Osun governorship election tribunal, in January, held that Oyetola was able to prove that there was over-voting in some of the polling units.
IBIKUNLE AMOSUN
A former governor of Ogun State and current senator representing Ogun Central Senatorial District, Ibikunle Amosun stepped down for Tinubu at the presidential primary election of the APC. He went ahead and supported Tinubu to achieve his ambition. He served as Adviser on Contacts and Mobilisation in the presidential campaign council for the 2023 election.
BEN AKABUEZE
Ben Akabueze is a chartered accountant and the current Director-General of the Budget Office for the Federation. He was the Commissioner for Economic Planning and Budget in the eight years of Tinubu's tenure as Lagos State governor. He is likely to be appointed into the cabinet of the president-elect. If that be, the former CEO of NAL Bank Plc, is expected to harness his private and public sector experience to drive the administration's vision.
GEORGE AKUME
Akume is a former governor of Benue State who served at the same time with Tinubu between 1999 and 2007; he is the current Minister of Special Duties and Intergovernmental Affairs. The University of Ibadan graduate was elected to the Senate for three terms, in one of which he served as minority leader. Akume has been a political ally of Tinubu since 2011 when he joined the defunct Action Congress, one of the legacies that formed the APC.